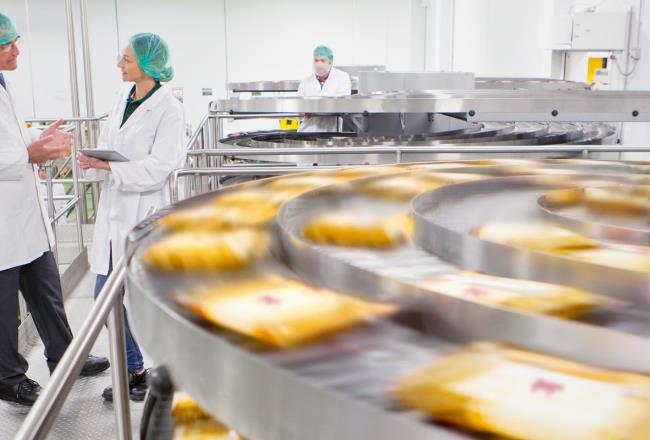 Story
Full-spectrum polyurethane adhesives for flexible packaging
Besides the creative ideas that go into every packaging design, the secret to successful flexible packaging formats often lies within – in high-performance polyurethane (PU) adhesives. Choosing the right solution helps converters meet the required performance level and respond to key trends.
Flexible packaging, typically consisting of laminated layers of paper, polymer film or aluminum foil, is used today across a wide variety of industries from food and pharmaceuticals to horticultural and pet supply products. As the bond that holds multi-layer packaging solutions together, versatile polyurethane adhesives provide numerous advantages across all performance categories of flexible packaging. They can be engineered to meet a variety of requirements – and fulfill the highest standards.
Flexible adhesive solutions for all performance levels

Polyurethane adhesives can be used for all classes of laminates. Laminated film-to-film or film-to-foil composites are generally divided into three performance levels: general-purpose, medium-performance, and high-performance laminates. The filling process and final product determine the packaging design and materials used.

• General-purpose laminates comprise film-to-film or film-to-paper composites and are typically used to pack dry foods stored at room temperature.

• Medium-performance laminates are used in fatty or acid food packaging, temperature treatments up to pasteurization temperatures, and foil laminates.

• High-performance laminates are used for boil-in bag applications, hot fillings, sterilization processes up to 134°C, pharmaceuticals, etc.

Polyurethane adhesive technologies from Covestro

We offer a broad range of raw materials for polyurethane adhesives used in flexible packaging applications. Our raw materials for PU adhesives can be used to produce single- or two-component water-based, solvent-free, and solvent-based adhesive solutions.
General performance: Raw materials for water-based adhesives

General performance packaging makes up the largest flexible packaging segment, accounting for about 50 percent of the market. For chips and other dry goods, the standard requirements for these products permit easier processing compared to higher performance levels.

Fast-curing water-based adhesives are often a good choice for this category in terms of meeting general performance criteria and offering more sustainable properties – a key trend in the flexible packaging market.

We offer water-based PUDs like Dispercoll® U XP 2643 or also compostable solutions such as Dispercoll® U XP 2682. To increase the performance of water-based adhesives, one innovative crosslinking technology for polyurethane dispersions is Desmodur® 2802 – a polycarbodiimide crosslinker that enables the preparation of reactive 1K PUDs with storage-stable properties of up to six months for even easier processing.

Medium performance: Raw materials for solvent-free or solvent-based adhesives

This segment makes up roughly one third of all flexible packaging solutions and is required for wet, oily or fatty fillings such as deli meats or fish, or to preserve the rich flavors of drier fillings like roasted coffee beans.

Solvent-free or solvent-based polyurethane adhesives are an established choice for medium-performance food packaging applications and a solution that permits high line speeds. However, depending on the raw materials used for the adhesive layer, reeled laminates must be stored directly after their production for two to 28 days. This curing period ensures that the packaging meets applicable food safety requirements prior to filling.

Our raw materials for 2K solvent-free or solvent-based polyurethane adhesive formulations rely on isocyanate components featuring low or ultra-low free monomeric isocyanate content, contributing to an improved workplace hygiene. In addition, aliphatic building blocks and crosslinkers such as Desmodur® H and Desmodur® Ultra N 3300 are used to achieve highly food-safe adhesives even when processed or used at elevated temperatures.

High performance: Raw materials for solvent-based adhesives

High-performance laminate solutions make up roughly 15 percent of flexible packaging units which pose the highest requirements. Some common products in this packaging category include laundry detergents with aggressive ingredients, medical applications, pet foods and baby meals that are filled under sterile conditions.

Solvent-based adhesives are the solution of choice for this category, which is primarily geared toward meeting ever-growing demands in function, flexibility, efficiency and convenience.

For high-performance needs, we offer buildings blocks like Desmodur® H and crosslinkers such as Desmodur® Ultra N 3300 for adhesive formulations that can withstand tough conditions, such as steam sterilization processes with temperature exposures of up to 134 °C, as well as direct in-package microwaving or boiling of foods.

Our technology – the right answer to your flexible packaging needs

When you have a specific set of packaging requirements, choosing the most suitable raw materials for lamination adhesives is vital to achieving the most effective solution. Customized raw materials compatible with application-specific processing windows, viscosity and adhesion properties can help you optimize your production processes. Our raw materials are manufactured in compliance with manufacturing best practices and fulfill the requirements of Regulation (EC) 1935/2004.

Curious about what we can do for your next conversion project? Our experts look forward to supporting you. Get in touch today or check out our products and cases for flexible packaging.