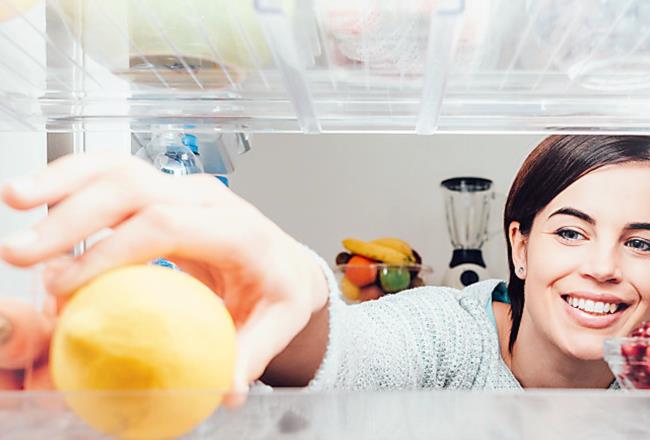 Story
Fast-demolding polyurethane foams enable energy-efficient appliances
Energy efficiency is key in appliances, yet manufacturers are often tasked with balancing energy-efficient solutions with productivity. We're helping the industry find harmony and tackle these challenges with an innovative polyurethane (PU) insulating foam.
An efficient polyurethane foam solution

Using our novel fast demolding polyurethane technology, appliance OEMs can improve their production efficiency without impacting energy efficiency or other quality features. The system offers enhanced insulation and excellent flowability for homogenous density distribution. It also supports the production of energy-efficient refrigerators at a low cost, using established foam processing technologies.

When it comes to demolding, our innovative polyurethane system delivers strong and speedy results-achieving up to 20 percent faster demolding of refrigerators with standard wall thicknesses and with no increase in density.
Consumers count on refrigerators to keep their food cold and fresh, and these appliances require energy to properly do their job. PU foam insulation is often a go-to material for increasing energy-efficiency in these products. One way to enhance this material's insulating ability is to increase its thickness. While this sounds simple, there are a few roadblocks.

Increasing the insulation's thickness can lead to post demold swelling-a fundamental characteristic of polyurethane foam that can negatively impact production efficiency. The appliance industry is competitive, so in order for OEMs to maximize capacity utilization in their plants, they need to improve productivity and reduce cycle times.

However, the right materials can make the difference.
With the development of this polyurethane system, we are helping the appliance industry master one of its most important challenges. Manufacturers can process the system on their production lines without having to compromise on quality features such as energy consumption or housing geometry.
Sustainable advantages for consumers and manufacturers

About 20 percent of the energy consumed by buildings comes from operating cold appliances. With this in mind, we're dedicated to lowering this energy consumption and, as a result, helping consumers cut their electricity bills-all while protecting the environment. Our advanced foam technology makes this possible.

For one, rigid polyurethane foam's excellent insulation performance has been trusted for many years, efficiently insulating almost all refrigerators worldwide. Now, it enables appliance production with the highest energy efficiency class (A+++) and is used to reduce energy consumption and carbon dioxide (CO2) emissions.

Additionally, novel Baytherm® technology shows best-in-class demold post-expansion values-helping OEMs improve product line productivity with faster cycle times.
The polyurethane system offers best-in-class post-expansion values.
Baytherm® features individually adjustable mechanical properties.
Baytherm® offers excellent adhesion, bonding to a wide range of materials.
Baytherm® enables outstanding insulation.
Baytherm® features good dimensional stability.