Case study
Bayfol® HX film enables laser protection eyewear for pilots and law enforcement personnel
Exposure to laser light can seriously distract or flash blind pilots during takeoff or landing. On the ground, law enforcement and security personnel face similar hazards and disruption to their operational effectiveness. Moreover, the power of handheld laser pointers, and the frequency of incidents are rising. Bayfol® HX film enabled Meta Materials Inc. (META®), a smart materials company, to create the world's first laser glare protection eyewear for pilots called metaAIR®. Bayfol® HX film now also supports self-adhesive solutions for helmet visors and shields.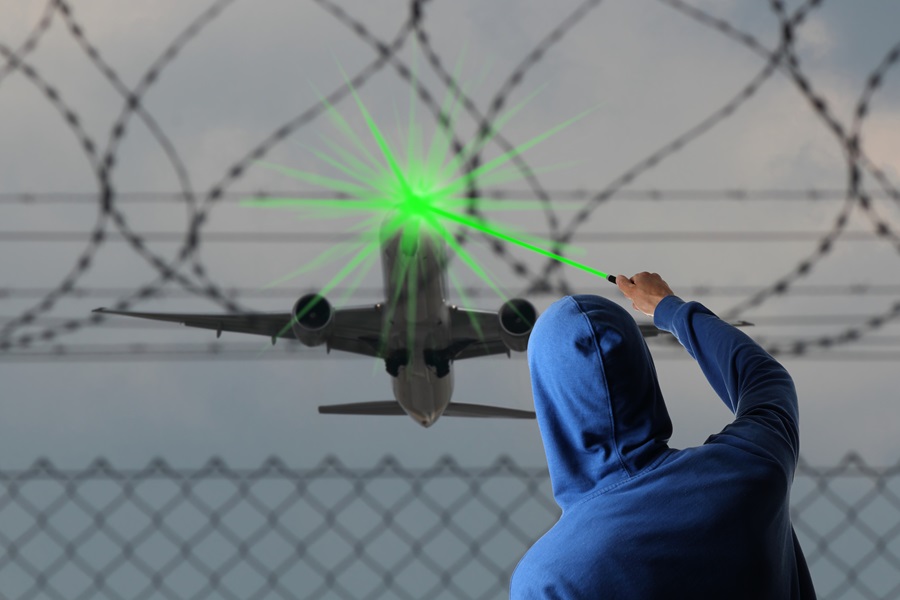 Over 40,000 laser incidents were reported in the last five years in the US, the UK and Canada alone. Partnering with Airbus, META® needed to find the right specialty photopolymer film for a holographic optical filter to protect pilots from harmful green 532 nm wavelength laser lights, which account for more than 90% of aviation laser attacks. This film embedded into protection glasses also needed to allow pilots to see instrument and runway lights without color distortion while meeting aviation industry standards.
Faced with similar problems, law enforcement personnel also needed a flexible solution to retrofit their existing protective equipment, such as helmet visors and riot shields.
After considering many specialty materials and technologies, META® selected Bayfol® HX photopolymer film, and worked with us to customize it in order to meet three challenges. First, the raw material had to cover areas of at least 1m in width and several meters in length. Next, the film and its photopolymer coating had to provide high optic diffraction and transparency, along with color-balanced red-green-blue (RGB) filtering. Finally, it had to retain stability when matched with other materials such as adhesives, coping with varied temperatures and humidity.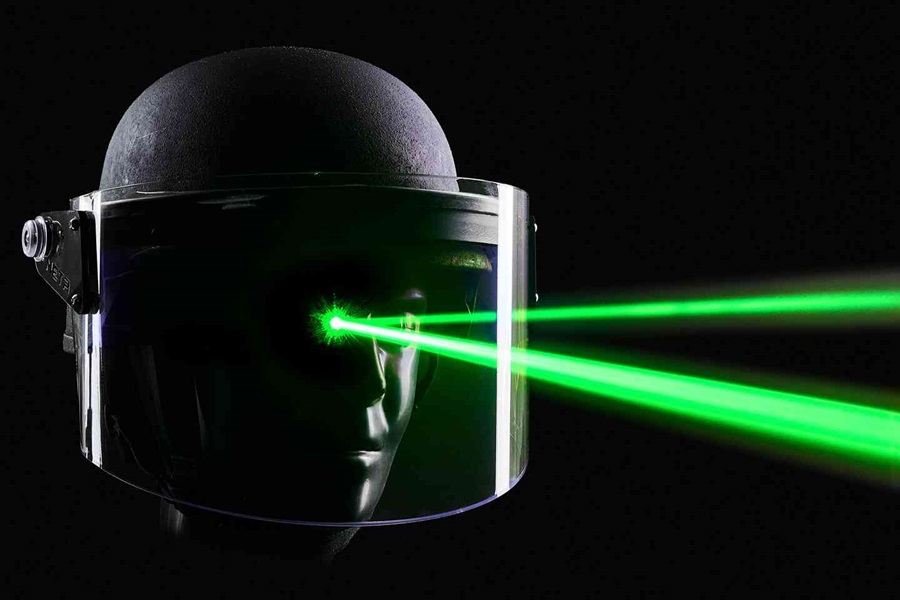 Fine-tuning the film properties in several production runs, the refined Bayfol® HX120 film enabled META® to design the effective laser protection eyewear product metaAIR®. In wide format web rolls with triacetate (TAC) substrate, the film can be recorded with laser light in the 440 nm to 680 nm wavelength range, achieving 99.999% diffraction efficiency to protect pilots from harmful laser attacks. With the volume holographic optical element (vHOE) recorded in the film, natural color is preserved, with high transparency and stability.
Watch the
metaAir® video
demonstrating how the laser glare protection works.
Bayfol® HX120 properties were tailored to meet our customers' high standards for pilots. The technical team from Covestro understood our requirements. Today, META® can deliver high performance holographic components and products from idea stage to manufacturing, and we are working closely with Covestro to provide a range of solutions for ground-based personnel.
Laser glare protection for pilots without loss of color perception and of clarity; flexible, self-adhesive solutions for law enforcement personnel
Powerful deflection Filters harmful laser light while retaining high optical properties for "see-through" quality.
Natural colors Broadband sensitization allows multiplexing of multiple notches, so colors appear natural.
Wide recording area Large-scale rolls allow wide-area scanned recording (patented by META®).
Easy production Dry coat photopolymer enables high volume production with no wet chemistry.
Multi-layering Bayfol® HX120 can be recorded with a hologram and then stacked with additional holograms or other functional films.
Variety in design Film can be integrated into flat or cylindrical lenses, displays and more.