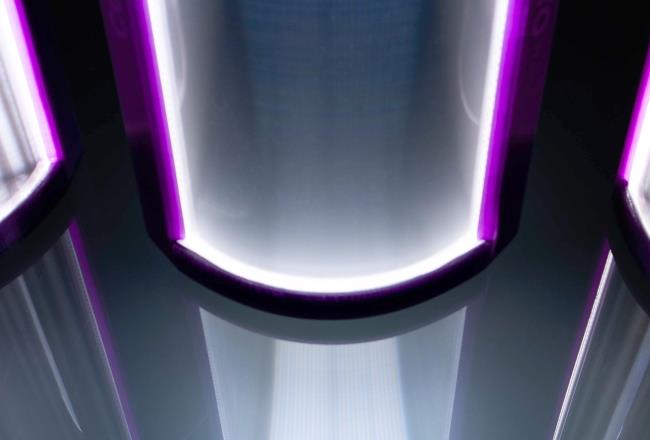 Case study
Makrolon® LED guides the way for edge lighting luminaires
LEDs are the go-to option for energy-efficient lighting, but they still have a lot of untapped potential.
As small localized light sources, LEDs can cause glare and often require diffusors to soften bright light spots. This holds true for industrial luminaires, which have undergone limited design changes as LED adoption grew. Now, new luminaire designs are possible thanks to edge lighting. This style provides appealing, low-glare homogenous lighting that can be programmed in custom illumination geometries. A light guide is essential for an edge lighting luminaire. We worked alongside
Fraunhofer IPT
,
Polyscale
and
Hofmann-Werkzeugbau
to create this component.
Together with our industry partners we cover all competencies that are necessary to develop an edge lighting luminaire from the idea phase to serial production.
We're excited to showcase 3D edge lighting concepts that combine microstructured light guides with our optically pure Makrolon® LED polycarbonate.
LEDs mounted against one or more edges of the light guide serve as efficient light sources. Embedded microstructures in the surface of this piece help create well-defined light out-coupling from the light guide in a pre-programmed manner. In order to accomplish this on 3D geometries, a material with a high refractive index is beneficial.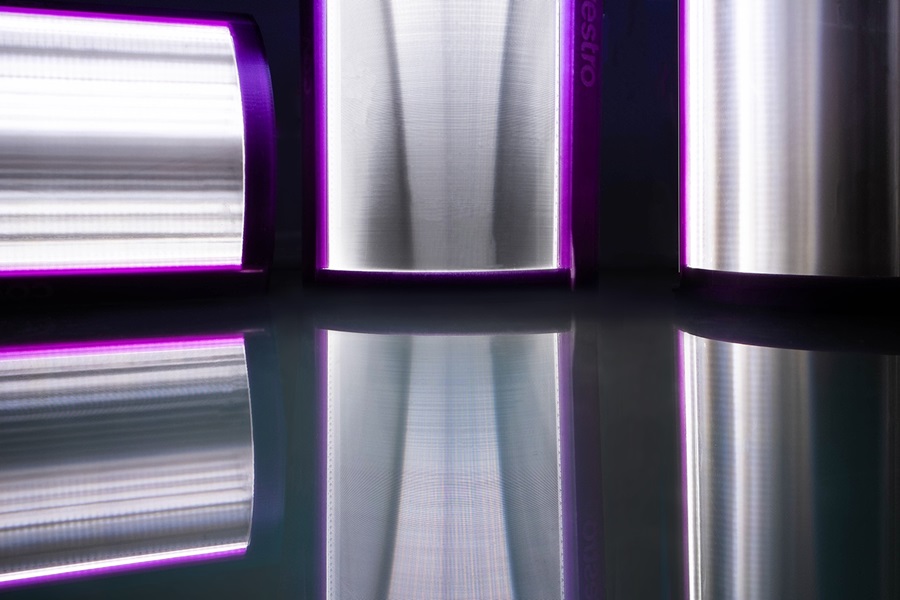 Polycarbonate has the right properties to effectively trap light. With this in mind, the light guide microstructures were precisely casted using our Makrolon® LED polycarbonate grades and a high-precision variothermal injection mold from Hofmann-Werkzeugbau. Polyscale, an expert in optical simulation and microstructure design, uncovered new options for surface-directed edge lighting. Additionally, Fraunhofer IPT provided microstructure injection molds and other replication techniques. We also protected the LED housing using a 3D-printed, thermally conductive polycarbonate that provides thermal management.
The polycarbonate developed by Covestro – combined with innovative approaches regarding tool and mold manufacturing – offers completely new design possibilities for free formed, microstructured optical light guides in technical luminaires and ambient lighting applications
Why Makrolon® LED polycarbonate was the right solution for light guides
High transparency: Allows for enhanced light output in lighting applications.
Dimensionally stable: Retains its shape when exposed to heat or humidity.
Design friendly: Injection molding gives designers the freedom to implement complex shapes.
Precise microstructure replication: Precise casting of microstructures during injection molding to secure optical function.