Case study
Bayblend®: a tough exterior for sensitive defibrillators
Automated external defibrillators, or AEDs, need tough, durable housing because they are often used in demanding circumstances by emergency or military personnel. Which is why Cardiac Science Corporation chose Bayblend® FR3010 for its next-generation Powerheart® G5 AED.
Cardiac Science Corporation
wanted the very best in AED technology and design for its next-generation Powerheart® G5 AED. So, when it came to the device's battery case and housing they set out to find an extremely strong, durable material with impact resistance and an Underwriters Laboratories (UL) flame rating.
Because the Powerheart® G5 AED was going to be used by emergency services and military customers in rugged conditions, it had to be extremely tough. The outer shell would have to pass exacting drop and durability tests as well as meet strict quality protocols and product development timelines.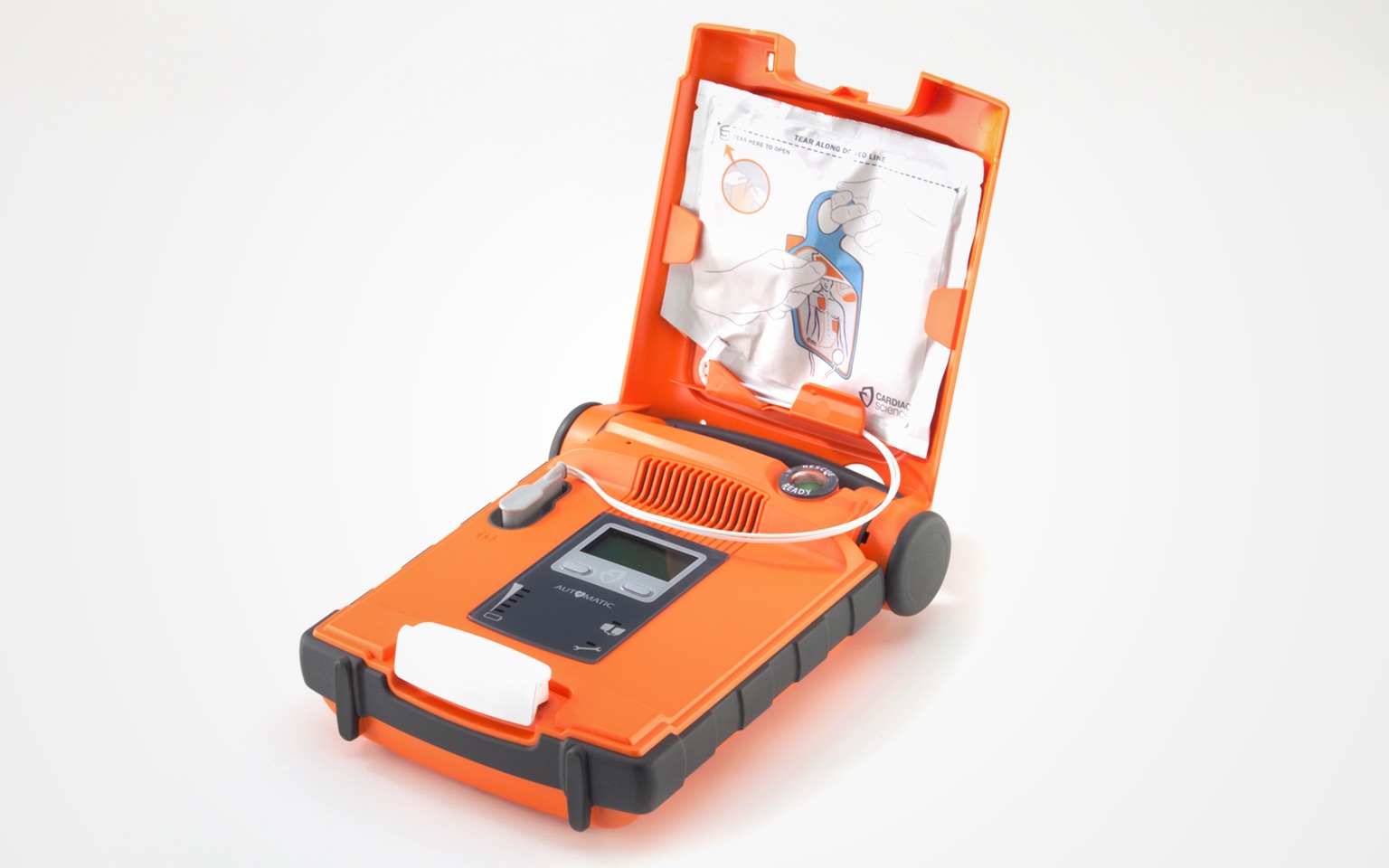 Cardiac Science Corporation chose our Bayblend® FR3010 polycarbonate / acrylonitrile butadiene styrene (PC+ABS) blend resin for its excellent impact performance, overall strength and UL flame rating of 94 V-0. Our Color Competence and Design Center matched the material to Cardiac Science's corporate color palette – a distinctive orange and gray - using pre-colored plastics made with our compounded color technology.
Why Bayblend® FR3010 was the right solution for the Powerheart® G5 AED
Ultra-tough: The material is strong, durable and offers excellent impact resistance.
Heat resistant: Not easily damaged by exposure to heat.
Fire retardant: Material has a UL flame rating UL 94 V-0 at 1.5 mm.