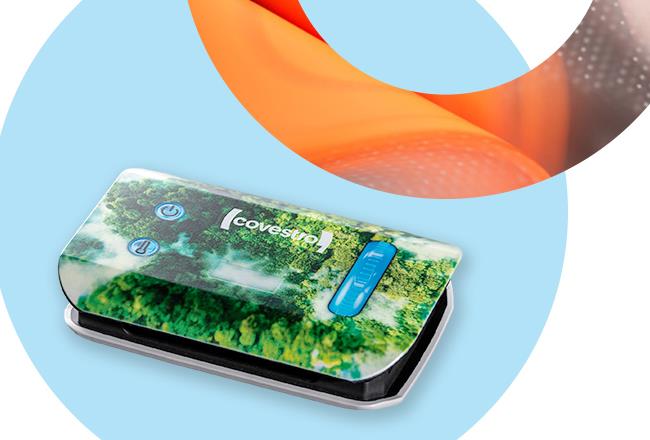 Electrification
Electrifying the future
The world is shifting from fossil to renewable energy, a complex challenge that needs many parties to be accomplished. At Covestro, we apply our materials and expertise to empower the transformation and complement renewable energy production with solutions for charging, storing and distribution.
Our Partners from the energy sector leverage our materials and solutions to improve sustainability throughout the manufacturing process, along the supply chain and during consumption.

From individual companies to connected societies: we are contributing to a new energy ecosystem that cuts CO2 by replacing fossil fuels with renewable alternatives like solar or wind power. For example, we are improving the efficiency of wind power with new polyurethane solutions. And with our polycarbonate solutions, we are enabling the safe storage and distribution of electricity in both batteries and EV charging stations.

At engineering plastics, we offer you the right material solutions to bring safety, lightweight, individual designs and electrical insulation to your electrification ecosystem. Our polycarbonates are meeting global but also tailored market requirements and enabling our customers to create outdoor EV charging solutions and aesthetic wallbox designs. Our materials are fulfilling must-haves when designing battery enclosures while complying with highest safety standards.
Circularity is becoming the key innovation driver for the electrification of various industries. Our experience in developing sustainable polymers allows us to redefine the production and consumption of engineering plastics in the energy sector – from supplying sustainable products and promoting circular design concepts to enabling value chain collaborations.