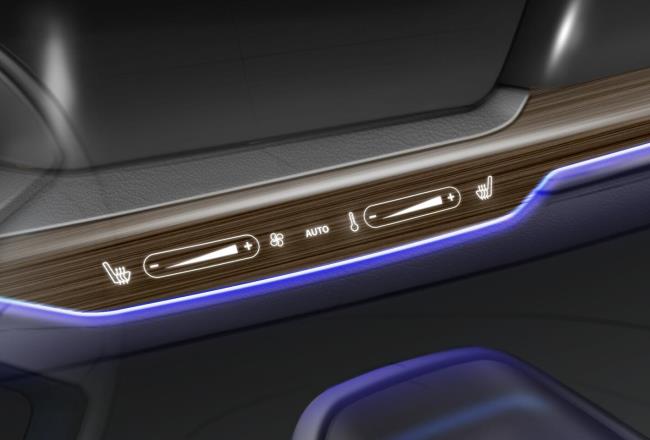 Story
The future of car interiors glows with advances in ambient lighting
We're living through a mobility evolution! Changing behaviors and technology are affecting how we use cars to travel. Now's the time to challenge the status quo, especially when it comes to vehicle interiors and lighting.
The best way to set apart vehicles from the competition: an exceptional interior lighting experience
For the last 20 years, automotive innovation has been primarily driven by performance—what's under the hood—and exterior styling. But what about the environment where travelers spend all of their time? Remarkably, innovation in vehicle interiors has taken a backseat. But that's about to change.

The time is right for the interior vehicle experience to steal the spotlight from exteriors and engines.

Today people use and interact with vehicles differently than in the past. This trend is accelerating, with the car of the future emerging as a dynamic working and living space.

Of course, changing vehicle preferences can be challenging to predict. This makes the speed of innovation and development vital for automotive OEMs — and the possibilities for interior cabin design and LED lighting endless.

For automotive design engineers, there's no better place to be. When it comes to car interiors, the possibilities are endless.

This also means the pressure is on. Many engineers are transitioning from working primarily on exterior vehicle applications such as headlights to pioneering new interior designs. Overall project complexity is mounting in bringing new vehicle interior concepts to life and automotive engineers are facing changing ambient lighting design concepts. They're going the extra mile to advance new LED technologies to help them develop new product lines, broaden automaker portfolios and distance themselves from the competition. e new LED technologies to help them develop new product lines, broaden automaker portfolios and distance themselves from the competition.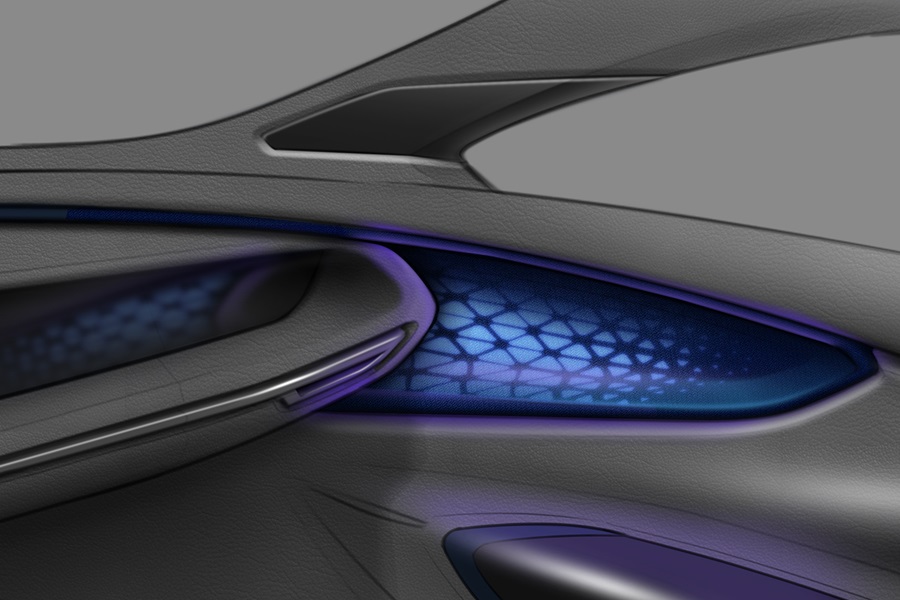 Where standard polycarbonate and glass can't do the job, Makrolon® Ai polycarbonate can
Lighting is powerful: It can set a vibe or affect a mood. But picking the right material for a vehicle interior is critical. The material must be free of surface defects and impurities to produce transparent, high-quality optical parts for LEDs and other interior light components. Fortunately, engineers can be assured that purity is our differentiator. This is essential to reduce the cost of rejects, especially when incorporating expensive electronic light components and matching different elements into one system.

And there's more to consider.

In most cases, LED technology is accompanied by additional electronic components, the narrowest space limitations, heat, and complex software to run light effects. Makrolon® Ai is miles ahead of the competition. When selecting Makrolon® Ai, OEMs get proven color, materials and finish. In fact, this plastic is known for its brilliant colors, high color homogeneity, quality consistency and narrow viscosity range.

The result? Dynamic light solutions that are dramatic, differentiating, emotional and aesthetic. All at once.
Take the interior journey with a partner who knows the road ahead
Most design engineers recognize standard polycarbonate and glass can no longer meet the requirements of today's vehicle interior lighting effects. But that doesn't mean that they can provide a ready-made alternative themselves.

Fortunately, they don't have to travel this road alone—they can collaborate, co-create and joint prototype with other players in the automotive value chain.

With this support, there's no need for engineers to be experts in all aspects. From complex light effects in premium vehicles to advanced molding and secondary processes such as plating and laser engraving, having a partner like Covestro is key. Covestro's technology is proven and its partnership can be counted on, providing customers with much-needed confidence.

Covestro is supported by a broad network of technology partners to offer complementary technologies and global availability to fuel collaboration. And at launch, we help with the delivery and support of this technology to the vehicle OEM.
"It's a brave new world for car interiors, and ambient lighting represents one of the most thrilling areas for innovation. We realize this may be new territory to design engineers, but they don't need to travel alone. Our Makrolon® Ai polycarbonate provides a high-purity alternative to traditional polycarbonate, while our steadfast partnership offers OEMs the confidence they need to design, develop and launch the car interior of the future."
Key Benefits
Differentiation Translate a design into a technically feasible one with glass-like light effects
Convenience Highly optical material in brilliant or light diffusion colors, available globally
Ease of integration Simple decorative light elements can be integrated easily
Reduce costs Less number of rejects due to fewer visual defects in expensive components
Strong solution Alternative to glass, addressing concerns about passenger safety
Seamless style Black appearance or other colors allows seamless integration with interior parts