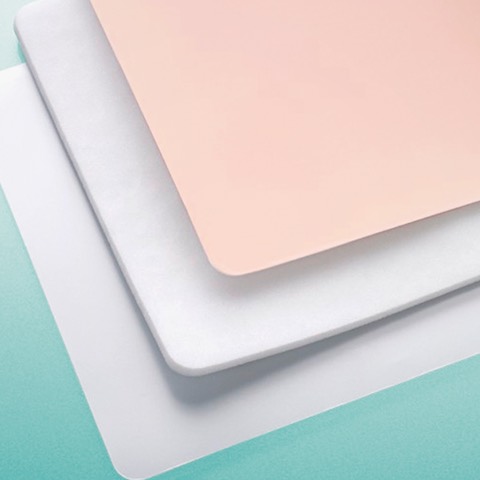 Coatings, paints & inks
Adhesives
Foams
Films
Baymedix® material solutions for medical and wearable applications
Baymedix® offers a full range of tailor-made polyurethane products for medical applications. This includes materials for cast and dip-coated PU films, absorbent polyurethane foams, and low-trauma and breathable PU adhesives. And they all meet stringent standards for medical devices.
Baymedix® polyurethanes are advanced raw materials for wound care and other wearable applications. Our Baymedix® products support the healing process while offering numerous design possibilities. These medical-grade polyurethanes are used to manufacture solutions such as absorbent white foams with Baymedix® FP, breathable skin-friendly adhesives with Baymedix® A and waterborne polyurethane backing films based on Baymedix® FD and CD, as well as dip-coated surgical gloves using Baymedix® CD. When it comes to medical devices such as wearable patches, our high-performance Baymedix® adhesive is equipped to address patch fixation. Thermoformable foam based on Baymedix® FD is designed to support the embedding of electronics functions.
Featured Products
Baymedix AP501 is an aliphatic NCO-terminated prepolymer based on hexamethylene diisocyanate.

Baymedix AR602 is a polyether polyol based on a tetra-functional starter molecule.

Baymedix CD104 is an aqueous polyurethane dispersion.

Aqueous polyurethane dispersion.

Baymedix FP520 is a hydrophilic aliphatic polyisocyanate based on hexamethylene diisocyanate (HDI).
Key Benefits
Built-in expertise: Years of experience ensure our products meet stringent medical standards.
Skin-friendly: Our highly breathable and absorbent components improve moisture control.
Variable adhesion: Easy processing: one adhesive system creates several adhesive strengths.
Combination products: Direct foam-on-film or adhesive coating.
Easy functionalization: Problem-free addition of active agents such as anti-microbials.