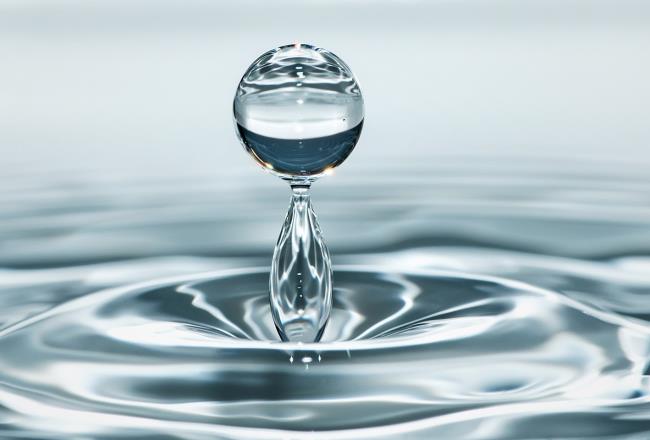 Technology
Waterborne coatings & paint: Robust and environmentally sound solutions for surfaces
Our waterborne raw materials meet the growing demand for high-performing, environmentally sustainable coatings. We draw on a flexible toolbox of polymer raw materials to create the ideal solution for your needs.
Featured Brands
Versatile PU dispersions for eco-friendlier, low VOC coatings and adhesives

Polyisocyanate crosslinkers that enhance waterborne PU coatings

Polyisocyanates for a wide range of PU foams, coatings and adhesives
We formulate our broad portfolio of waterborne raw materials to satisfy the performance requirements of flooring and vehicle coatings, wood coatings, and more. This includes compliance with strict emissions and indoor air quality standards. Thanks to our wide range of hydrophilic polyisocyanates, polyurethane, polyacrylate and polyester/ polyacrylate dispersions, we can also develop coating solutions for specific challenges. Many of our waterborne polyurethane and polyacrylate dispersions feature low volatile organic compound (VOC) content. In terms of chemical and mechanical resistance as well as aesthetics, our solutions perform on par with solventborne coatings, especially our two-component (2K) waterborne systems.
PU dispersions: Sustainable performance without solvents
Shifting preferences and new regulations are impacting the development of polyurethane dispersions (PUDs). Our high-performing Bayhydrol® PUDs are designed for the formulation one-component (1K) and two-component (2K) PU-coatings and meet the growing demand for environmentally friendly nonsolvent PU coatings. High-quality 1K films can be created using Bayhydrol® UH high molecular waterborne PU dispersions without an external crosslinker.
Bayhydrol® U PUDs contain hydroxyl groups that can be crosslinked with polyisocyanates. For 2K coatings, our Bayhydur® polyisocyanate crosslinker lets formulators achieve even better mechanical and chemical resistance. The Bayhydrol® line of PUDs includes several formulations which do not require cosolvents. While solvents are still used in some paints to support film-building properties, the total solvent content in formulations based on Bayhydrol® U or UH made using our process technology is often substantially lower than conventional water-based formulations.

Polyacrylate dispersions: Quick drying time and increased pot life
Wood coatings, automotive refinishes, and plastic coatings all have the potential to benefit from the excellent properties of our hydroxyfunctional Bayhydrol® A polyacrylates. For high-performance two-component (2K) PU coating systems, we offer various combinations of Bayhydrol® A hydroxyfunctional polyacrylates and suitable crosslinkers. For basecoat applications, we recommend Bayhydrol® UA polyurethane/polyacrylate (PU/PAC) hybrid dispersions.
We offer two different types of acrylic dispersions: primary dispersions with high molecular weight (fast-drying but non-high-gloss) and secondary dispersions with moderate molecular weight (high-transparency and high-gloss). Two-component waterborne systems formulated with both dispersion types are capable of competing with conventional solventborne systems. In terms of practicality and performance, 2K PU coatings pose a number of challenges. One is the moderate reaction speed between the polyol and the polyisocyanate crosslinker. While external catalysts can be added to speed up the crosslinking and curing processes, they often reduce pot life and increase CO2 formation in water-based systems. For users, this means less time to properly prepare and apply the coating, which can also negatively impact the finish. To address these challenges, we developed a proprietary internal activation technology that decouples drying speed from pot life. When used in certain Bayhydrol® A grades, this technology enhances polyacrylate dispersions and accelerates drying while enabling an extended pot life.
PUR and PAC dispersions: The optimal selection for customized coatings
For environmentally friendly, high-quality systems such as those used in industrial coating applications, we offer a wide range of waterborne dispersions based on polyurethanes (PUR), polyacrylates (PAC) or hybrids with polyester (PES/PAC). Our product line of dispersions includes hydroxyl-functional PU dispersions (Bayhydrol® U) and hydroxy-functional PAC dispersions (Bayhydrol® A).
Bayhydrol® U polyurethane dispersions impart excellent physical properties like stone chip and scratch resistance, and self-healing effects. Coating films based on Bayhydrol® A PAC dispersions combine excellent chemical and weather resistance with good film appearance for durable coatings on industrial wood and metal surfaces. Combined with our Bayhydur® BL crosslinkers these dispersions are suitable for developing one-component (1K) waterborne polyurethane stoving coatings. When mixed with our standard Bayhydur® polyisocyanates, they can be used to form two-component (2K) waterborne PU coatings. Our high-quality waterborne 1K and 2K PU raw materials perform on a level with solventborne systems – with even better results in some cases. By selecting from our wide range of waterborne dispersions, formulators can also customize drying behavior, hardness and other properties of the final coatings to meet specific application requirements.

Oxidatively drying dispersions: High-performance coating applications
Waterborne one-component (1K) polyurethane coatings can be customized to achieve enhanced crosslinking, curing and film properties for the specific requirements of industrial metal as well as wood and parquet coating applications.
Polyurethane dispersions (PUDs) modified with fatty acid units can be dried through a reaction with atmospheric oxygen. These air-drying 1K coatings based on PUDs offer a number of good physical properties, including abrasion resistance. Oxidatively drying Bayhydrol® UH dispersions are suitable for use as binders in primers and direct-to-metal applications. Due to their good film appearance they can be used to formulate clearcoats for parquet flooring as well as topcoats for various applications.
Crosslinking enhances film properties and is achieved by oxidative drying under the catalytic influence of metal salts. Air-drying PUDs yield increased resistance to hydrolysis, good pigment wetting and high gloss properties. The resulting coatings are ideal for the production of automotive accessories and components for agricultural and construction machinery.

Hydrophilic polyisocyanates: Optimized blending and performance for waterborne coatings
Hydrophilic modification impacts the blending characteristics and properties of two-component (2K) waterborne coatings. We developed our portfolio of Bayhydur® hydrophilically modified polyisocyanates to optimize 2K WB coatings. Bayhydur® hydrophilically modified HDI polyisocyanate crosslinkers for 2K waterborne PU systems facilitate mixing when incorporated into Bayhydrol® polyol dispersions. These HDI-based polyisocyanates may be combined with hydrophilically modified IPDI-based crosslinkers for improved efficiency, performance and practicality – thanks to properties such as faster drying and a longer pot life. The resulting coating provides improved hardness and weathering resistance.
Desmodur® low-viscosity hydrophobic polyisocyanates may also be used as hardeners in water-based systems. They enhance the chemical resistance and performance of the finished coating. Two-component mixing equipment or mechanical incorporation is normally necessary to incorporate them into water-based systems and hydrophilic grades facilitate this process.
All hydrophilically modified polyisocyanates provide suitable crosslinkers for our hydroxy-functional Bayhydrol® A and Bayhydrol® U dispersion grades. Additionally, Bayhydur® polyisocyanates are used for post-curing of Bayhydrol® UH and Bayhydrol® UA non-functional dispersions to further improve coating properties.