Case study
Innovative E&E solutions inspire fruitful collaboration
Covestro has long been a reliable polycarbonate supplier for Vimar, an innovative player on the low-voltage E&E scene. At a recent tech-day, we presented our latest material innovations, including Makrolon® TC. Vimar's R&D team immediately recognized its enormous potential in solving a key challenge.
For fast-charging mobile phones, USB sockets and switches are the state of the art. Today, many switches and sockets have integrated USB Type-C outputs, optimized to charge one device up to 3A (e.g. tablets and smartphones).
The new products deliver a power up to 30W in different combination of voltage and current manage by devices and USB sockets (power delivery standard).
In these applications, it is crucial that design meets the very latest technology. Conventional polymers have insufficient thermal conductivity to meet these requirements.
Heat management is essential for countless electrical and electronics applications. We are very pleased that our thermally conductive Makrolon® TC proved to be an effective solution to Vimar's challenge. It's a great example of how we support customers and create value with our portfolio and application know-how.
Fast charging generates heat, which brings standard polycarbonates to their performance limits. Temperatures of 118°C have been measured closed to the transformer. Therefore, a great need for improved heat management was identified.
Vimar asked if significant temperature reduction could only be achieved by changing the polycarbonate grade.
In response, Covestro proposed thermal conductive Makrolon® TC – which can be processed with the same tool as standard polycarbonate. After putting Makrolon® TC to test, Vimar was extremely impressed by the results.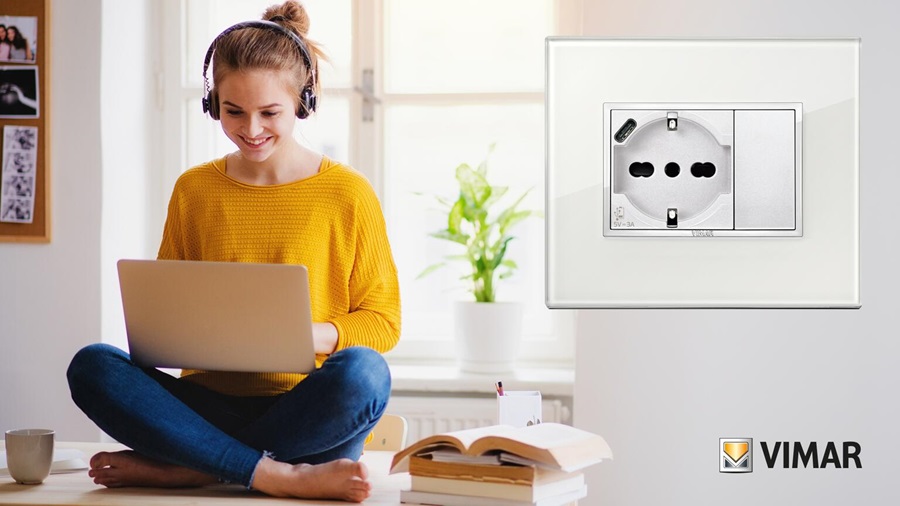 Thermal performance is one of the most important parameters to consider when designing USB sockets. By using standard PCS, high temperatures were measured around the transformer on the electronics board. With Makrolon® TC, we found a solution that lowers the temperature and meets the requirements of the EC/EN 62368-1 safety standard for IT and audio/visual.
Using Makrolon® TC 210 in place of standard polycarbonate lowered the measured temperature to 106°C, a total reduction of 12°C reduction. This thermal conductive solution not only brings a substantial heat reduction improvement, but also can be used with the same equipment as standard polycarbonate – meaning no additional expenditure for Vimar.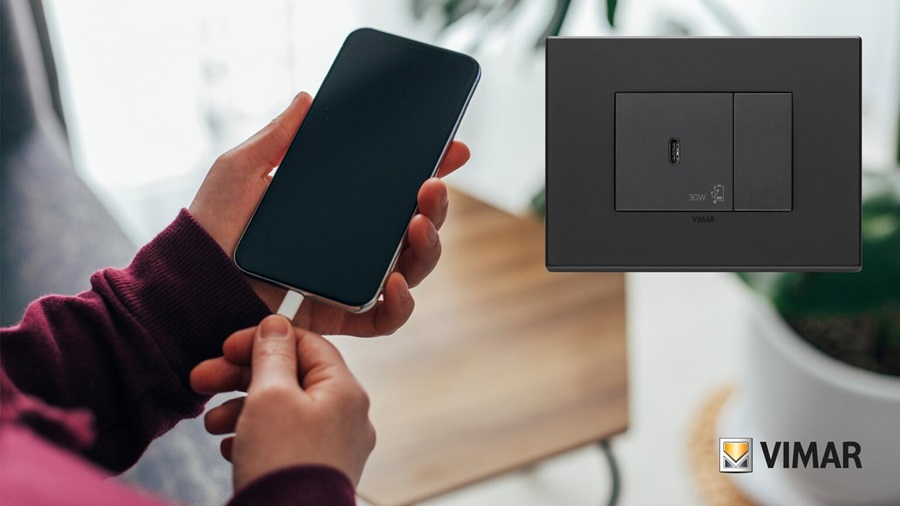 As a trusted partner to our customers, we listen closely to their needs and work with them to develop solutions together. Our tech-day with Vimar captured our joint innovation spirit and led to this important heat management success. It's very exciting to see customers bringing new innovations to users and we look forward to supporting Vimar on future projects.
Key Benefit
Thermal conductivity: Combining good flowability and mechanical properties
Heat reduction More than 10°C temperature decrease in this application
Easy processing: Easy to process using the same tool as conventional polycarbonate