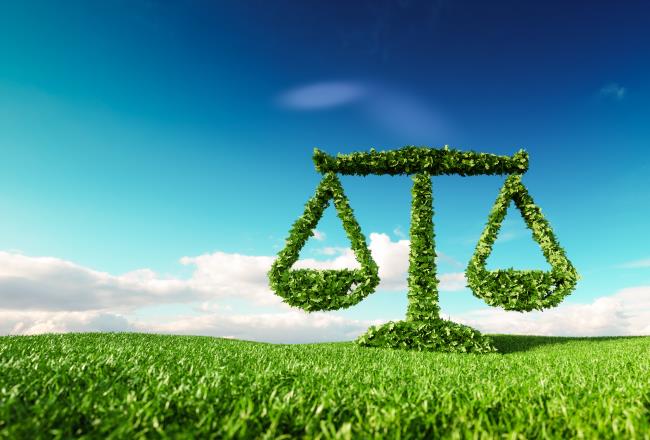 Case study
CO₂ impact mitigation via mass balance
We partnered with H.B. Fuller to create a bio-attributed adhesive via the mass balance approach. The new product enables customers in the woodworking, composites, textile and automotive sectors to cut fossil resource use and reduce the carbon footprint of their own products.
Adhesive industry businesses are increasingly looking to manufacture products that will help reduce their climate impact. Increasingly ambitious legislative requirements play a role in this trend – along with the European Green Deal to achieve a net zero carbon economy by 2050, and the Paris Climate Agreement, which aims to limit global warming to well below 2°, preferably just 1.5° C higher than pre-industrial levels. Beyond this, producers also share a wider sense of responsibility for driving the transition to a more circular, carbon neutral economy.

To accelerate adoption of this transition, we have expanded the reach of our circular economy portfolio with the ISCC (International Sustainability and Carbon Certification) PLUS certification at our Baytown, Texas, USA production facility. With the ISCC PLUS certification, there can be greater focus on mass balanced products from recycled and bio-attributed raw materials. ISCC is an independent and internationally recognized sustainability certification system for biomass and bioenergy. The standard applies to all stages of the value chain and is a reference worldwide.
H.B. Fuller is a company with the capabilities, team, and ambition to lead the way as a supplier with a high emphasis on sustainability as part of their foundation and a source of innovation. The manufacturer has been a leading global adhesives provider since 1887, with a focus on adhesives, sealants and other specialty chemical products to improve products and lives.

Exploring new avenues, H.B. Fuller was seeking a reliable raw material supplier who shares the same ambitions and also has the ability to build up the supply of more sustainable feedstocks in meaningful volumes for the production of PU adhesives.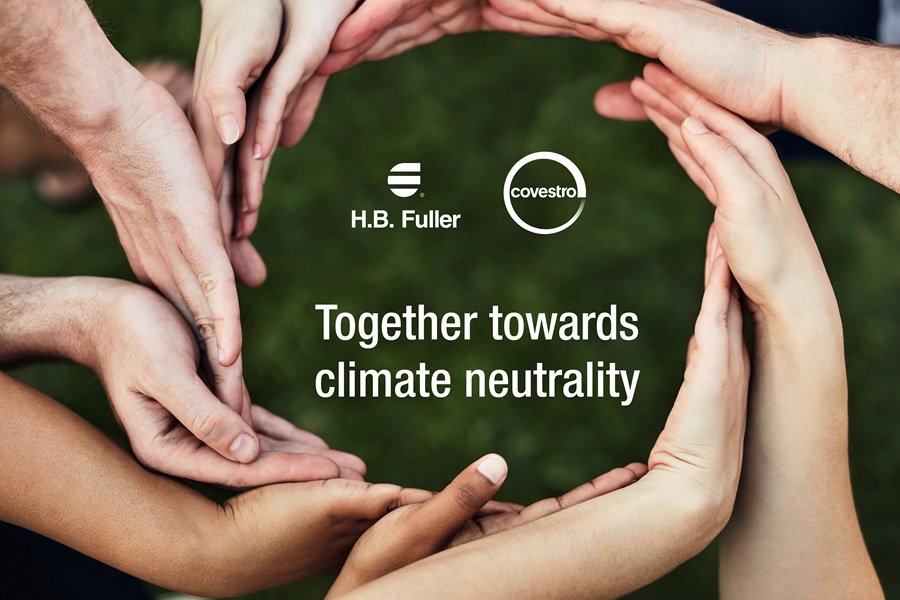 In the effort to reduce emissions, chemical processing plants have become much more energy efficient. Now, bio-based and recycled feedstocks are the logical next step in achieving further CO2 reductions, so they are growing in popularity in the chemical industry. Yet so far, their use has been limited to niche applications, paired with restrictions in availability. As a consequence, alternative feedstock prices are typically higher than for fossil-based alternatives.

When an alternative bio-based ingredient is used in methylene diphenyl diisocyanate (MDI) feedstock, it becomes one ingredient in a wider chemical production process that integrates fossil-based feedstock. The new ingredient must be clearly documented and traced through all processing steps. It also requires that each party in the chain, from raw material suppliers to processors, trace the alternative feedstock in the mix using exactly the same methodology for systematic traceability.

It is this approach, known as mass balancing, that enables the renewable share of the total feedstock in an integrated chemical production process to be attributed to specific products.

At the same time, companies like H.B. Fuller demand that the quality and performance of the final product are not compromised in any way by its reformulation, and that their own production processes – and those of their customers - ideally remain unchanged. This is the multi-part challenge of using alternative feedstocks, including ones that are bio-based.
H.B. Fuller is our first customer with a mass balanced product in an adhesive application. By using certified alternative raw materials, we lower dependence on fossil feedstocks and help cut CO₂ emissions. Alternative feedstocks are a vital part of in our transition towards a circular economy.
Using a mass balance approach, we delivered a renewable-attributed MDI for the formulation of H.B. Fuller's reactive PU hotmelt. Our own network of reliable suppliers provided us with a robust, consistent flow of certified raw materials in industrial-scale quantities. At the very beginning of the chain bio-based feedstocks are refined and processed together with fossil-based ingredients. The bio-based inputs in the MDI feedstock process were attributed to the H.B. Fuller adhesive product. For full transparency, the entire raw material balance, processing and material flows are independently audited and certified according to ISCC PLUS requirements.
The result:
H.B. Fuller
's reactive PU hotmelt product carries a reduced carbon footprint that has been attributed via the mass balance approach. The increased availability of bio-based feedstocks made the change in sourcing from fossil-based to renewable possible; a drop-in solution that required no capital expenditures or modifications to processing infrastructure.
The reformulated adhesive demonstrates identical product quality and properties, and also has no effect on H.B. Fuller's customers' own manufacturing procedures. The new, renewable-attributed adhesive product can be treated and processed in exactly the same way as the product it replaces.
Along with H.B. Fuller, we believe that the mass balance approach can play a major role in driving the Circular Economy forward. It enables companies to reduce their own CO
2
emissions and replace finite fossil resources with renewable raw materials in their own products.
The possibility to source certified renewable feedstock in large quantities, attributed via the mass balance approach, enables us to use molecules that come with a significant carbon footprint reduction and without compromising on PU adhesive performance. This is an investment in all our futures.
Key Benefits
Less resource use: Recycled and bio-based raw materials avoid the use of finite fossil resources.
No loss in quality: Mass balance feedstock yields identical product quality to fossil raw material.
No added investment: Alternative feedstock can be dropped into existing processing infrastructure.
ISCC-certified: Renewable-attributed product enjoys independent globally recognized certification.
*According to internal Covestro calculations