Application
Decorative exteriors: Durable solutions for tough outdoor conditions
Our decorative exterior resins make it easier for you to protect and beautify valuable building assets – formulated into coatings for walls, window frames, decks, and fences.
Featured Brands
Plant-powered resins for high performance coatings & inks

Waterborne acrylic resins for a variety of applications.

Alkyd and acrylic urethane hybrids with excellent performance

Waterborne urethane resins with tough finishings or a luxury feel.

Waterborne alkyds and polyesters for a variety of applications.
Key Benefits
Durability and beauty in one: Create longer-lasting paint systems with excellent UV resistance and low dirt pick-up
Breathable: Balance water vapor permeability and water resistance for the flexibility to overcome extreme weather conditions
Consistently adhesive: Achieve adhesion to a wide variety of substrates using our proprietary adhesion-promoting technology, pioneered over 20 years ago
More sustainable: Enjoy up to 52% bio-based content with Decovery®
Today's exterior structures are exposed to more and more extreme weather conditions. Our resin solutions help you develop paints that can withstand these conditions and add value for your customers.

Developed based on local market trend insights, these solutions are designed to enable lower maintenance requirements, improved sustainability, and easier application on a variety of substrates. In this way, they can help you address challenges such as professional painter shortages and pressure to operate more sustainably. With waterborne acrylics, hybrids, tribrids, alkyds, urethanes, and partly-plant-based solutions, we can support multiple applications.
Exterior coatings
Our exterior coating portfolio includes resins for deck & fence stains, wooden cladding, window frames, and beyond. These durable solutions can help you overcome sustainability and safety challenges, as well as offering excellent functional performance. Their properties include good water resistance, elasticity, wood penetration, UV resistance, gloss retention, transparency, broad adhesion profiles, and blocking.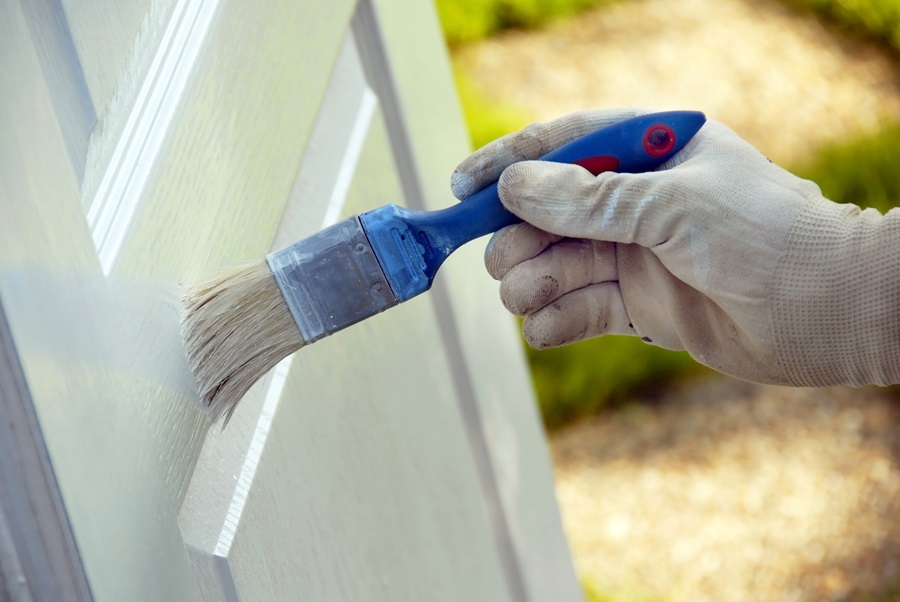 Exterior wall paints
If you need longer-lasting protection or enhanced outdoor durability, our colorful, durable solutions for walls based on concrete and other cements provide a complete toolbox to choose from. Whether you're looking for breathability, hydrophobicity, toughness, or adhesion, our portfolio of innovative urethanes, acrylics, styrene acrylics, and partly plant-based solutions has something for you.