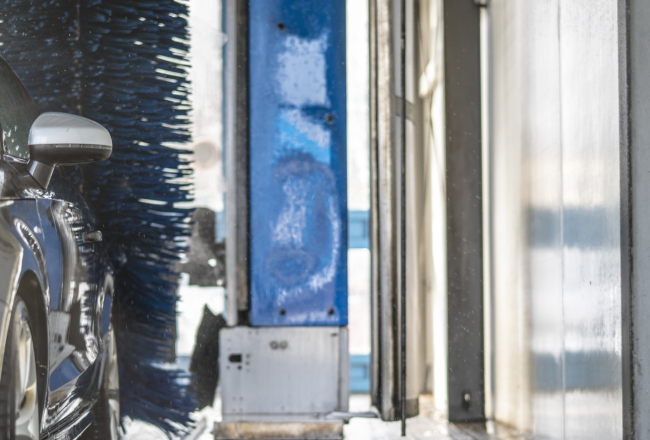 Story
#CovestroSolves Automotive Challenges in North America
Developing solutions for a brighter world through innovative chemistry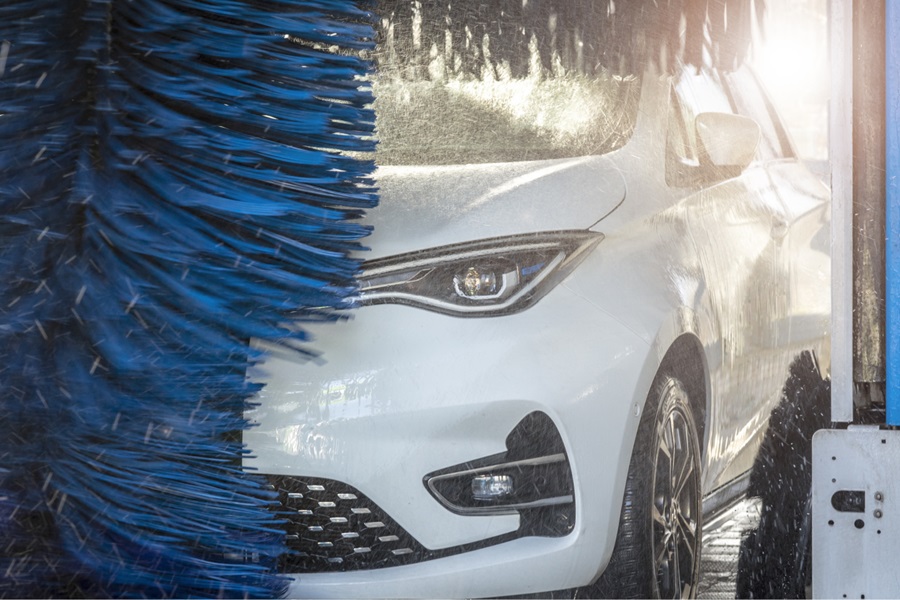 Materials in Motion
From OEMs to body shops, we take proven science enhanced with thought-leading research and development to bring innovative material solutions to every step of the automotive value chain. Explore below to get more information on the latest materials enabling the vehicles of today, and supporting the mobility trends of tomorrow.
Watch our latest webinar on materials that enable trends in automotive coatings.
Automotive OEM Solutions
Desmodur® 2873 is a new silane-modified aliphatic polyisocyanate that can be used to formulate polyurethane/silane hybrid coatings that offer superb scratch resistance. Its low viscosity provides excellent flow and leveling for exceptional appearance, as well as great weathering resistance in demanding conditions. These high-performance properties make it especially suited for use in the North American automotive market for clearcoats.
Covestro has been a trusted partner to the automotive industry for more than 50 years. Here, innovation is in our DNA. Our team of experts are inspired by years of scientific development, and driven by the ever-evolving world around us to bring high-performing coating and adhesive technologies to the automotive industry.
Automotive Refinish Solutions
Waterborne Automotive Refinish Primer Surfacer

Waterborne Automotive Refinish Primer Surfacer

Shifting regulatory concerns and market dynamics call for new, VOC-compliant technologies for the automotive refinish market. 2K waterborne primer surfacer from Covestro offers a solution to these market challenges by bridging the gap between sustainability and performance for automotive refinish applications. This high-performing, water-based system is free of exempt solvents, offering an environmentally-friendly alternative to solvent-based systems without sacrificing the robust performance of traditional primers.

Waterborne Matte Finish Clearcoat

Waterborne Matte Finish Clearcoat

Matte aesthetics and superior durability are achieved with 2K waterborne matte finish clearcoat technology from Covestro. Formulated with high-performance refinish materials from our Bayhydrol® A and Bayhydur® product lines, waterborne matte refinish coatings offer burnish resistance, excellent weathering properties, and adjustable gloss levels. Additionally, this low-VOC technology achieves its desired look and properties without the need for fumed silica or other flattening agents.

Waterborne Peelable Coatings

Waterborne Peelable Coatings

On-demand customization meets the high-performance properties of polyurethane with decorative peelable coatings technology from Covestro. As consumers increasingly strive to customize their lifestyles, the adoption of peelable coatings into the automotive aftermarket has grown increasingly popular. Peelable coatings formulated with Bayhydrol® UH 2889 offer a low-VOC alternative to standard market products and exhibit excellent gasoline resistance, high scratch resistance, and increased application efficiency.
Automotive Adhesive Solutions
Dispercoll® U 66

Dispercoll® U 66

Dispercoll® U 66 is a new waterborne dispersion of an anionically-modified semicrystalline polyurethane. Dispercoll® U 66 is suitable for formulating environmentally-friendly, heat-activated adhesives that perform particularly well in automotive interior applications due to its excellent climate resistance. This water-based dispersion is highly durable, and has the ability to withstand extended exposure to hot and humid environments, especially compared to other waterborne products. Dispercoll® U 66 can be used on its own or in combination with most other waterborne polyurethane adhesive dispersions from the Dispercoll® U product range.

Dispercoll® U Product Family

Dispercoll® U Product Family

The Dispercoll® U product line is a family of waterborne polyurethane dispersions (PUDs) especially suited for adhesives used in automotive interior trim applications. Dispercoll® U PUDs exhibit high initial bond strength thanks to their fast crystallization properties, and offer versatile bonding with high performance on temperature-sensitive substrates. In addition to their performance benefits, the Dispercoll® U product family is solvent-free, low VOC, and low odor. Adhesives formulated with Dispercoll® U materials offer quick handling, reduced cycle time, lower energy costs, and economic savings. Covestro offers a variety of Dispercoll® U PUDs tailored to meet a wide range of adhesive solutions.