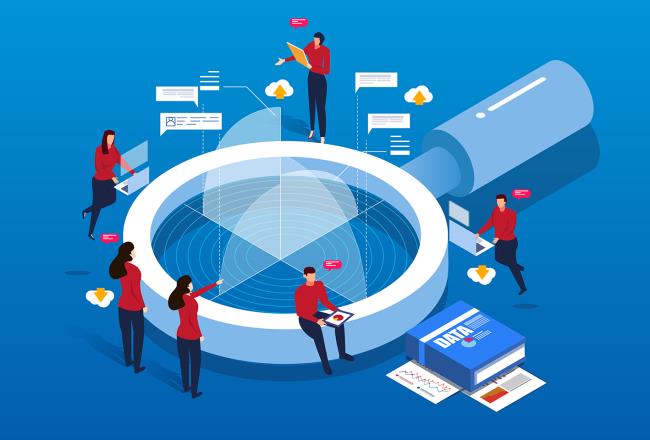 Story
Benchmarking clearcoats: new insights for automotive OEMs
A benchmark study compared 95 prototype and production clearcoats from 20 automotive OEMs and multiple paint suppliers. In wet and dry scratch testing – before and after weathering – and in chemical resistance, modified 2K PU coatings clearly outperformed other 2K and 1K technologies.
Clearcoat technologies tested and compared
Car residual values are vital to the people who buy them, and these numbers are also important to automotive OEMs and their suppliers who are determined to maximize brand value. An outer clearcoat that offers a durable shine along with resistance to scratching, UV light and chemicals can help an automobile to hold its value.
To help car manufacturers and automotive paint suppliers understand how well different clearcoat technologies retain their properties under real-life conditions, a benchmark study* compared the performance of 95 different car clearcoats in a wide range of tests that simulate dry and wet scratching – both before and after weathering – along with artificial aging and exposure to chemicals and UV light.
The technologies tested include 80 different two-component polyurethane (2K PU) systems in standard, silane-modified, nano-modified, and combined variants, as well as 15 single-component (1K) systems including thermosetting acrylics (TSA), acid-epoxy, carbamate and PU-modified TSA clearcoats.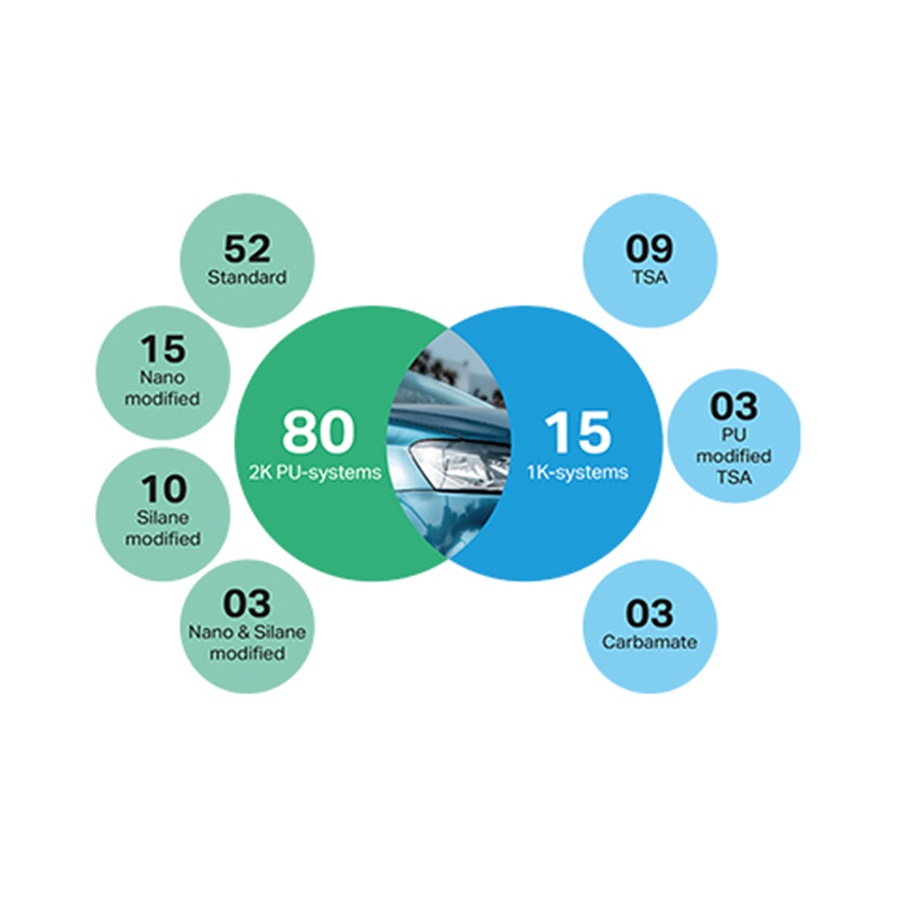 Clearcoats tested for everything from carwash scratching to aging
Over the course of a year in Leverkusen, Germany, the 95 competing clearcoats provided by 11 OEM auto makers, eight coating producers and one manufacturer of coating raw materials were all put to the test in a variety of ways that simulate everyday wear and tear along with chemical and weather resistance.

In 'wet scratch' testing for example, an Amtec-Kistler car wash simulation duplicated the process that clearcoat surfaces endure, complete with scratching from polyethylene brushes and exposure to water and white spirit. Gloss values were captured before and after the test, and the entire process was repeated with coating samples that had been subjected to artificial weathering beforehand.

In other before-and-after observations, a linear abrasion 'dry scratch' tester was moved across a coating surface for 10 double strokes at a consistent force. Nano-scratch tests at defined loads were carried out with the help of the Fraunhofer Institute. Reflow capability was also measured after the initial scratch resistance tests.

Chemical resistance testing involved applying a specified build-up pattern onto all test coatings, exposing them to oven heat between 36° and 68° C, and noting where cracks, bubbles and loss of gloss began to emerge, and then finally measuring the residual gloss levels. The chemicals tested included sulfuric acid and pancreatin, which simulates the effects of bird droppings.
Best performer: 2K PU clearcoat technology
During the year of rigorous testing, some clearcoats performed noticeably better than others, particularly after simulated weathering. 2K clear polyurethane lacquers showed the best overall performance, especially when modified with nanoparticles.

In wet scratch testing, silane-modified and silane- and nano-modified 2K PU clearcoats clearly outperformed standard 2K technologies and 1K TSA coatings. Although pre-weathered surfaces generally performed worse in wet scratch testing, 2K PU still performed better than other technologies here. Chemical testing told a similar story.
The fact that prototype nano- and silane-modified 2K PU coating systems exhibit superior properties in the study makes them an interesting premium clearcoat option for automotive brands in the near future. And as the car industry seeks to move toward coating metal and plastic parts at temperatures as low as 80°C for improved energy efficiency, this becomes possible using thermolatent PU hardener technology.

The study makes interesting reading for automotive OEMs and clearcoat suppliers who want detailed insight into both the performance levels and the specific pros and cons of a wide range of current and future coating technologies.

Contact our experts to read the whole study for yourself!
*The study was carried out from 2018 to 2019 in partnership with 11 OEMs, and all results anonymized. The study is Covestro's intellectual property, but a German version of the study was published in issue 5 2021 of the European Coatings Journal.
This benchmark study of 95 different clearcoats gives automotive OEMs real food for thought. The superior performance of prototype silane- and nano-modified 2K polyurethane technologies gives car makers better options for more durable clearcoats. Our Desmodur® coatings are production ready.
Key Benefits
Scratch-resistant: Silane- and nano-modified 2K PU coatings offer proven scratch resistance.
Drop-in: Desmodur® 2K PU coatings require no additional infrastructure.
Weather-resistant: 2K PU coatings deliver high resistance to chemicals and weathering.
Low-temperature: Lower paint line oven temperatures are possible with modified 2K PU clearcoats.
Reduced emissions: Reduced dryer temperatures increase energy efficiency and lower emissions.