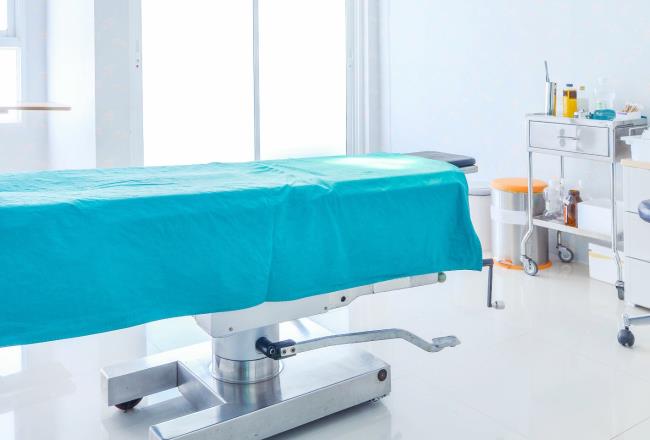 Story
Disinfected and durable: High-performance wall coatings for healthcare facilities
As the coronavirus pandemic calls for more frequent cleaning in healthcare facilities, materials used on walls must stand up to harsh disinfectants. What if there were a chemical- and abrasion-resistant wall coating with the desired aesthetics that lasted five times longer than traditional paints?
Doubling down on disinfection
From hospitals and surgical centers to ambulatory clinics and long-term care facilities, healthcare-associated infections (HAIs)—also known as hospital-acquired infections—pose a risk to patients in a variety of facilities. Many healthcare-related organizations, including the Centers for Disease Control and Prevention (CDC) and Environmental Protection Agency (EPA), have issued protocols and disinfection guidelines to help mitigate HAIs. With the COVID-19 pandemic, healthcare facilities are facing more and new challenges as increased guidelines are issued to combat the spread of the SARS-CoV-2 virus. Now, walls and other areas are cleaned more often and with more aggressive disinfection chemicals and methods.

The result: Traditional architectural paints aren't holding up to the increased scrubbing and harsher chemical exposure.

The need for highly durable wall coatings in healthcare facilities is more pressing now than ever. We set out to find a solution for hospital administrators who are concerned with meeting current guidelines and new disinfection protocols—without sacrificing durability and appearance.

We wanted to fully understand what other attributes are most important to the healthcare community. Through conversations with facility managers, architects, painting contractors and maintenance personnel, we uncovered that the top three properties to consider in new coating technology were low odor, durability and price.
As the coronavirus pandemic creates an increasing need for highly durable architectural coatings in healthcare facilities, our 2K waterborne polyurethane technology meets disinfection protocols without compromising durability or appearance.
Putting materials to the test
Our team looked at common waterborne acrylic latex wall paints and waterborne epoxy coatings, in addition to our two-component (2K) waterborne polyurethane coating technology. We tested these materials against the most common disinfection chemicals, including Clorox Cleanup®, Ecolab Disinfectant Cleaner® and Betadine®. When testing the durability against cleaning with these industry-standard products, we found that the 2K waterborne polyurethane wall coating technology outperformed the one-component (1K) waterborne acrylic, the 1K epoxies and the 2K epoxies.

We also evaluated the stain resistance and odor intensity and characterization. The 2K waterborne polyurethane wall coating technology has better resistance to staining from Betadine® than both the acrylics and the epoxies. Additionally, results from the odor test reveal that the 2K waterborne polyurethane wall coating technology has the best overall odor acceptability, taking both intensity and characterization into consideration.

Overall, our 2K waterborne polyurethane wall coating technology proved that it has what it takes to meet hospital administrators' needs for highly disinfected and frequently cleaned areas, including:
High durability when repeatedly exposed to harsh disinfection chemicals, even in an eggshell finish
Compatibility with newer ozone and UVC systems without discoloration
Very low odor during installation and drying
Ultra-low volatile organic compound (VOC) content
Same color and sheen palette as traditional architectural wall paints
It can also be used to create a coating that significantly reduces the amount of repaint cycles and offers lower sheen without sacrificing durability or increasing dirt pick-up.
Key Benefits
Durability Offers excellent durability and chemical resistance to harsh cleaners and disinfectants.
Aesthetics Provides excellent color/sheen retention, with a gloss-to-matte finish available.
Low odor Emits minimal odor when applied in adjacent hospital environments.