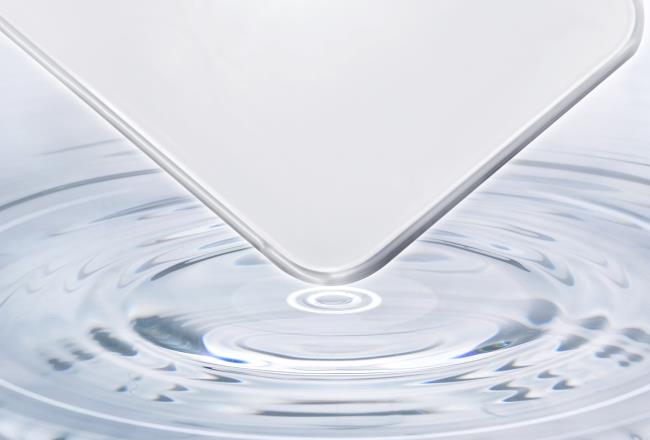 Story
Innovative thin-wall flame-retardant solution of Covestro: thinner and stronger, smart design made simple
Covestro launched an advanced thin-wall, flame-retardant solution to meet the increasing demands for thinner and prettier designs from innovative electronics producers. This series of products caters to the need for a higher degree of design freedom without compromising on excellent appearance and performance, while helping companies reduce carbon footprint and achieve sustainable development.
Key Benefits
Excellent flame retardant properties: Good flame retardant performance with a lighter and thinner wall design, with a combination of excellent FR grades
High flow and good impact resistance: High flow for large-sized parts and thin-wall design, good mechanical properties, which is reflected in its excellent impact resistance.
High design freedom and excellent colorability: Maximum design freedom for consumer electronics designers, while achieving excellent appearance and functionality.

Consumer electronics market trends
Today's consumers are after slimmer, sleeker personal electronics, ranging from flexible smartphones to lighter and thinner TV screens. With their increasingly powerful performance, electronics are also integrating more functions to become more sophisticated and delicate. As such, manufacturers are tasked with ensuring uncompromising product safety and reliability, while also achieving a lighter, thinner, and more complex structural design that upholds modern aesthetics. This has put higher requirements on the materials in use, including but not limited to lightweight, impact strength, processability, and flame-retardant properties.
However, in the typical production of a thin-wall enclosure or structure, manufacturers often encounter problems such as cracks and surface defects.
To address this challenge, Covestro has launched a portfolio of thin-wall, flame-retardant products that combine excellent processability and outstanding impact resistance, answering to the trends of thin-wall electronic designs.
Our advanced thin-wall flame-retardant solutions help customers achieve lightweight and simple thin-wall designs, while reducing their carbon footprint to achieve carbon neutrality. Thin-wall FR materials of Covestro also offer excellent functionality, allowing for flexible design freedom and more diverse applications in consumer electronics.
Covestro thin-wall flame-retardant solutions
The Covestro Bayblend® series PC/ABS meets customer needs with a variety of grades specifically intended for diverse application scenarios. The star product in this series, Bayblend® 3040W, exhibits excellent retardancy with a rating of UL94V0 down to 0.75 mm, and outstanding balanced performance. Most impressively, while it ensures excellent fluidity, it also improves impact resistance. Compared with the previous generation of products, it is stronger, lighter, thinner, more durable, and has good color-ability to create a gorgeous visual effect.
Bayblend® FR 3016W is another product with excellent flame retardant properties and exceptional color stability. It is designed to meet the rigid requirement of UL f1 for outdoor use, and can still maintain long-lasting beauty even in harsh outdoor environments.
To fully embrace the circular economy, the Covestro Bayblend® thin-wall FR portfolio also includes a series of recycled materials, helping customers to achieve their sustainability and carbon neutrality targets.
Innovation Never Stops – the Makrolon® thin-wall FR portfolio is another innovative series of Covestro thin-wall FR offerings. In this product family, Makrolon®LED5902 FR is a transparent polycarbonate product that has been widely adopted by the market. Other Makrolon® thin-wall FR products are being developed and will be launched soon. Please stay tuned for their market arrival.
Meeting the needs of diverse applications
Covestro innovative thin-wall product portfolio can meet the needs of diverse applications, and is suitable for all kinds of consumer electronics, such as mobile phones, tablets and other mobile handheld devices, home network devices, smart speakers and other smart home devices, wearable devices, and the next generation consumer robots.