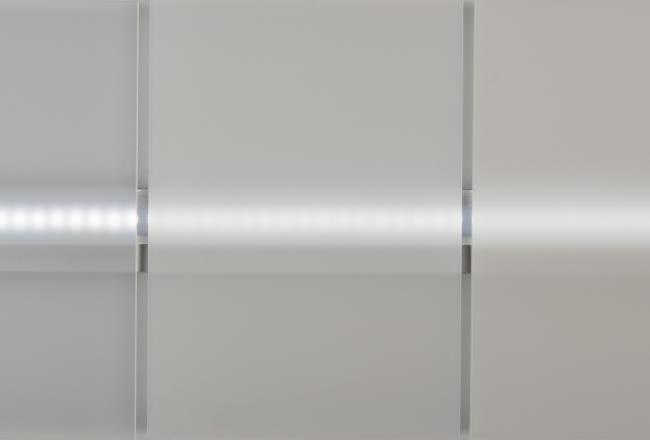 Story
Illuminating Ideas: Makrofol® LM films for innovative lighting solutions
Light management (LM) films from Covestro enable advances in LED lighting applications, offering improved diffusion and transmission of light while also providing energy savings.
The specialty films advantage
LEDs offer modern, practical, and sustainable lighting solutions for a wide variety of applications. While the design possibilities are many, LED sources also pose challenges when it comes to glare, hotspots, and light uniformity. Makrofol® translucent polycarbonate films from Covestro are designed to optimize LED lighting and offer flexibility of design. These high-performing films enable a range of diffusion levels, high impact strength, and excellent temperature resistance for optimized lighting solutions.
The superior strength of polycarbonate allows the use of thinner films while still achieving the desired light transmission. In addition, Makrofol® films can be formed into a variety of shapes to satisfy application and design needs. These films form easier, deeper, and more consistently than other materials. Makrofol® films ultimately provide the technical design freedom to maximize light design performance and maintain optimum aesthetics.
Besides Makrofol® LM diffuser films, Covestro offers specialty film solutions for formable white reflector film and light guide films. Please contact us for further info.
Sustainability
Not only does LED lighting lend itself to a variety of performance benefits, it also offers a sustainable upgrade to traditional lighting solutions. LED lighting in particular offers a number of benefits including lower energy costs and longer service life, enabling energy-efficient illumination that is both effective and more environmentally conscious. Light management (LM) films and polycarbonate solutions from Covestro are able to meet the LED demands for high lumen efficiency per watt, light guiding qualities, and the ability to create multi-functional parts that reduce the complexity and cost of luminaires.
Application areas
Makrofol® LM films are tailor-made for a variety of lighting applications. From automotive interiors and exteriors to residential, commercial and industrial lighting, Makrofol® grades are formulated to meet the unique needs of a wide range of LED lighting designs.
Automotive Interior Display

Automotive Interior Display

Covestro offers a broad variety of light transmission films with hidden-until-lit features and seamless integration of interior displays. Diffusion can vary from transparent to translucent, making Makrofol® LM films excellent for seamless interior displays and eye-catching exterior lighting features.

Architectural Lighting

Architectural Lighting

Makrofol® LM films enable homogenous lighting by the uniform diffusion and scattering of light uniformly throughout the part. LEDs offer a number of benefits for residential and commercial uses including lower energy costs, longer service life, excellent performance, and enhanced sustainability.

Control Panels

Control Panels

Polycarbonate films enable seamless and functional design, making them especially suited for electronic applications. Emerging technologies like in-mold electronics (IME) allow for lightweight, durable, and space-saving solutions for control panels.
Emerging technologies
Heated LED headlights
A unique and innovative feature of Makrofol® LM films is their ability to house in-mold electronics (IME). With this approach, films are used as carrier of the heating structure, whether it´s a transparent conductive coating, a thin wire technology embedded onto the film, or electronic circuits printed onto flat film, and then thermoformed to create a desired shape. For example, defroster headlamps, designed and manufactured by Advanced Decorative Systems and JW Speaker, use screen printed circuits on Covestro film. The resulting smart lens technology offers a solution for LED headlights that don't generate enough heat to defrost in colder driving conditions.
Design-savvy night light
Smart molded structures are also highly valuable in the consumer electronics space, and help brands deliver a high-value, differentiated user experience. The film insert molding (FIM) and Injection Molded Structural Electronics (IMSE™) processes are used in conjunction with our Makrofol® films and Makrolon® polycarbonate resin materials. The result is a lightweight, durable, space-saving application for the electronics industry. Together with Arburg and TactoTek®, we explore how multi-functional surfaces can be produced using FIM. The Night Light below incorporates high-quality touch control and lighting functions in an integrated, single piece part. Arburg and TactoTek® worked with technology partners, including our Covestro team, to create the night light demonstrator, which showcases how IMSE™ technology can be incorporated into a functional part that is mass produced using an automated production process. Click here to learn more.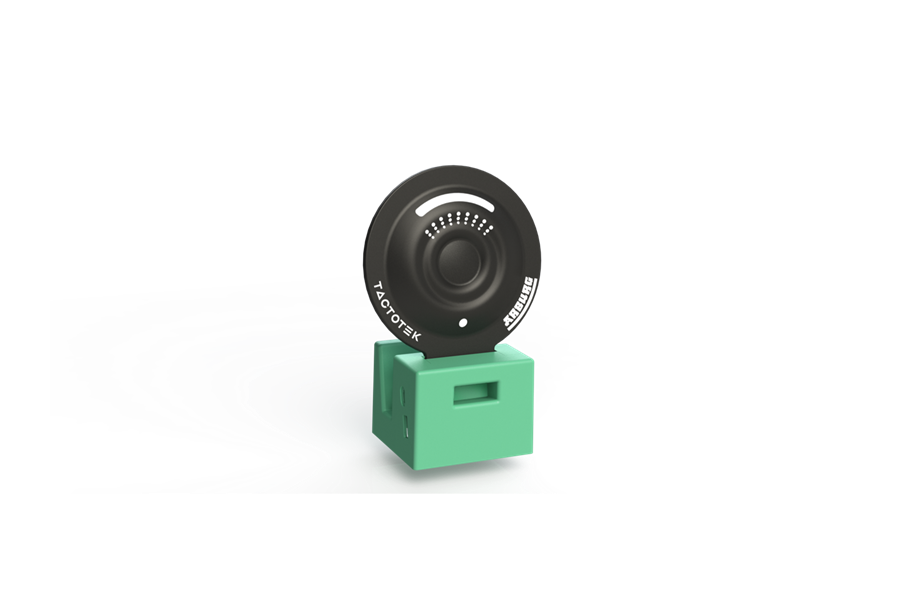 Key Benefits
High heat resistance Tough and durable over a wide temperature range
Good optical and thermal properties Suitable for lighting products of all kinds
Highly versatile Multiple optical functions can fit many application needs
Fully transparent Allows for maximum design freedom
Customizable Unique solutions for specific applications