Story
Sound made better thanks to Covestro solutions.
Along with the rapid development of AI software, intelligent voice has ushered in a new generation of man-machine interactions, and smart speakers have become an indispensable smart interface device in consumers' intelligent lives. According to Qualcomm's "Investigation Report on the Usage Status of Audio Products", a whopping 56% of consumers believe that sound quality is the No. 1 factor to consider when buying smart speakers. The materials used by Covestro to create smart speakers are characterized by their flame retardant, heat resistance, impact strength, high rigidity, fluidity and excellent performance properties. In addition, the recycled materials and international environmental protection certificate guarantee that the product has high sound quality, aesthetic appeal and is sustainably developed.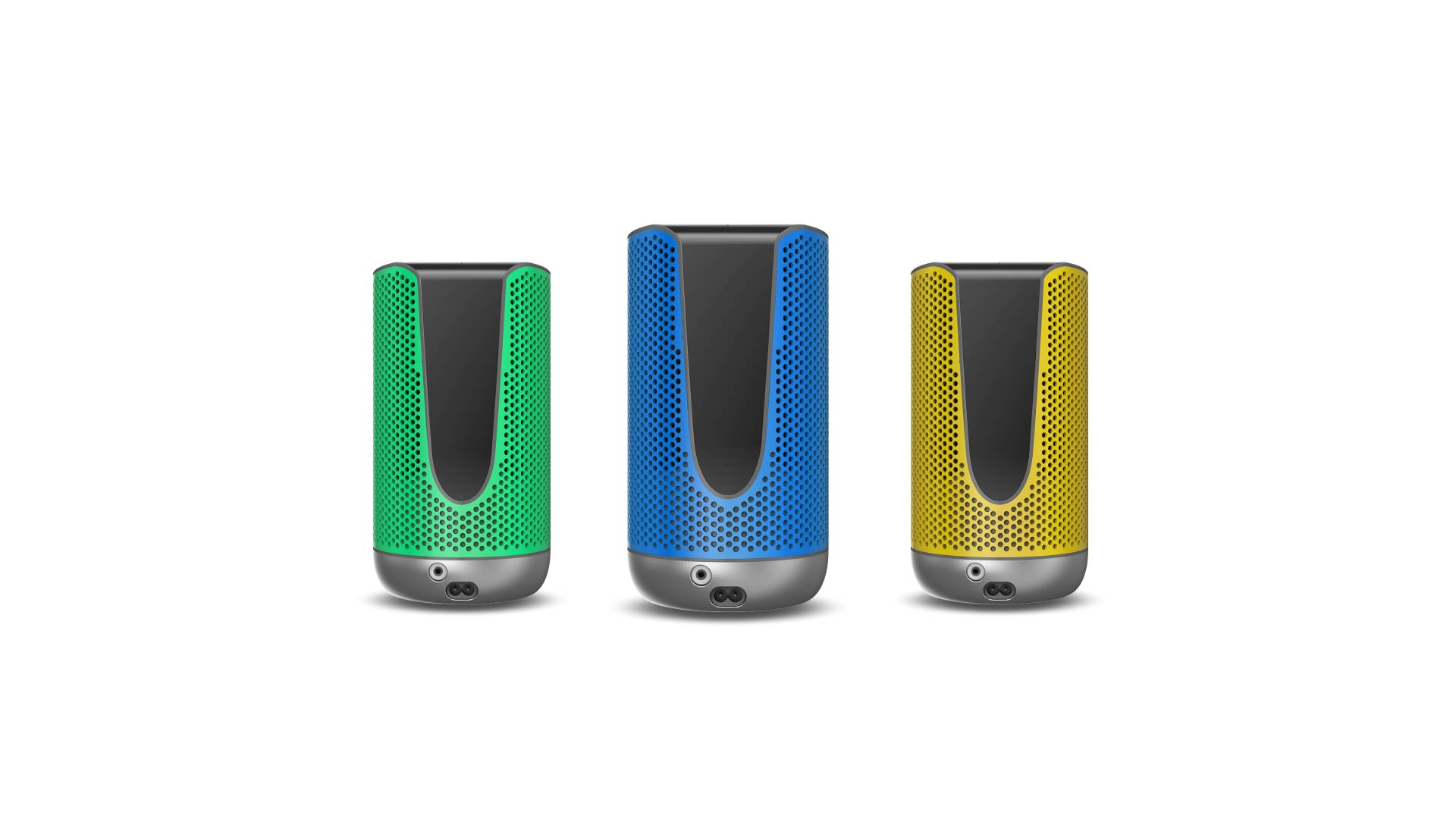 What is a smart speaker?
Improving sound quality by design is not easy. Industrial designers and structural engineers have to take into account multiple considerations including aesthetics, portability, durability, productivity and cost effectiveness, as well as environmental protection and recycling. The shape and design of the sound chamber, the degree of technical details and the choice of materials play an important role in achieving audio emanation and the reduction of resonance and distortion.
Covestro provides all-material solutions for smart speakers, with excellent performance in acoustics, aesthetics and sustainability, and has passed the Golden Ears Test certification.
Highly rigid materials provide excellent sound quality.
The materials used in the Covestro smart speaker solution system have increased rigidity and damping, delivering a superior acoustic performance. The highly stiffened polycarbonate coupled with good damping provides a truer sound and a more pleasing sound quality.
Our Makrolon® polycarbonate is strong, lightweight, as transparent as glass and shock-resistant even at low temperatures. The material also has excellent dimensional stability and is easy to shape. Its heat resistance is also remarkable, with a vitrification temperature of 148 ºC.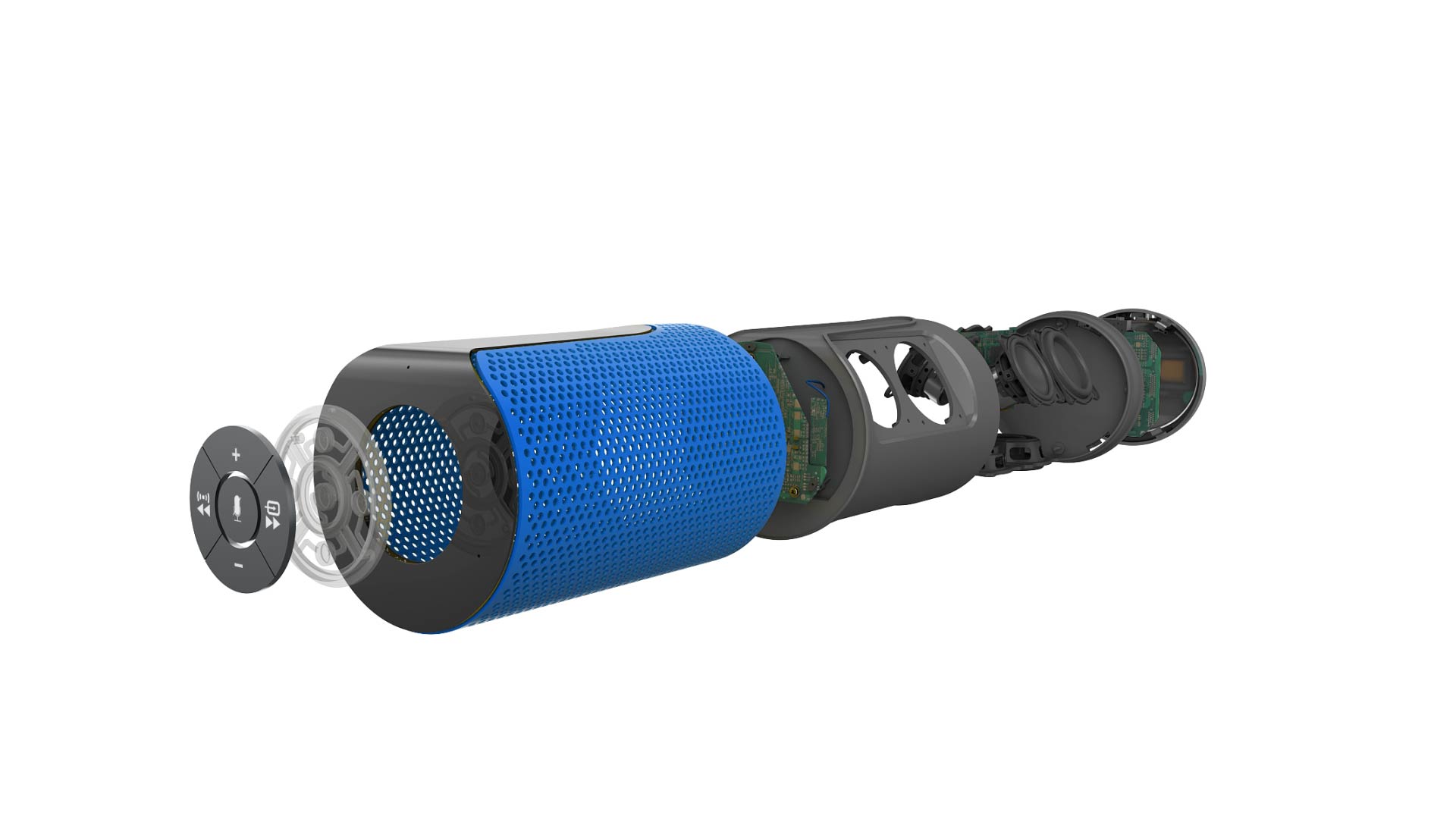 Makrolon® 20% glass fiber reinforced PC Pleasing appearance, sheer aesthetic appeal
Makrolon®DQ / Makrolon® 2407 smart speaker atmosphere lamps create excellent light conditions with various colors. In addition, the shell of the speaker is made of flame retardant Bayblend® material and thin wall impact resistant Bayblend® material, making its appearance graceful in shape, beautiful in color and pleasing in quality.
Bayblend® PC/ABS is an amorphous polymer blend that contains polycarbonate (PC) and acrylonitrile-butadiene-styrene (ABS). Bayblend® products offer a good combination of mechanical and thermal properties for applications requiring flame retardant, high heat resistance, impact resistance and improved surface appearance.
PCR (post-consumption recycling) materials satisfy the requirements of environmental recycling.
The innovative "Post-consumption Recycling (PCR) Polycarbonate Solution" developed by Covestro offers traceable, safe and high-quality PCR products by using upgraded recycling technology, helping customers in the electronics, electrical and home appliance industries to fulfill the concepts of a circular economy and environmental protection.
Covestro has a diversified PCR product portfolio. In the process of making the shell of its smart speaker, Covestro adopted the highly rigid PCR Bayblend® material, and adopted glass fiber reinforced PCR (an environmentally sustainable material) in the design of its sound cavity, so that the whole speaker could satisfy the requirements of a circular economy. The PCR ratio of the Covestro smart speaker can reach 65-75%, which not only improves sound quality, but also gives consideration to environmental protection attributes.
Golden Ears Test certification
The Golden Ears team represented by Rikki Farr (a famous British music producer and founder of RIVA Audio) and Malte Kob (Professor of Detmold University of Music, Chairman of the Music Acoustics Program) carried out professional tests on four Covestro smart speakers in an independent acoustics laboratory, and found that with a flatter frequency response curve generated by Covestro's enhanced polycarbonate material, all four smart speakers exhibited excellent acoustic performance: full low frequency reduction, comfortable immersive experience and excellent musical soundtracks.
Covestro's smart speaker solution system has now been widely used in many of the world's leading smart speaker brands. In addition to PCR materials, we also have transparent glass fiber reinforced materials, the Makroblend® series, with strong chemical resistance and other special material solutions. These satisfy the various needs of a variety of smart speakers and other consumer electronics applications.
Key Benefits
Improved sound quality Highly rigid polycarbonate material is easy to process and more air tight, helping achieve superior sound quality of smart speakers
Pleasing design Bayblend® PC+ABS shell with excellent molding offers a dazzling appearance
Sustainability The smart speaker materials used by Covestro include more sustainable PCR materials, contributing to a circular economy.