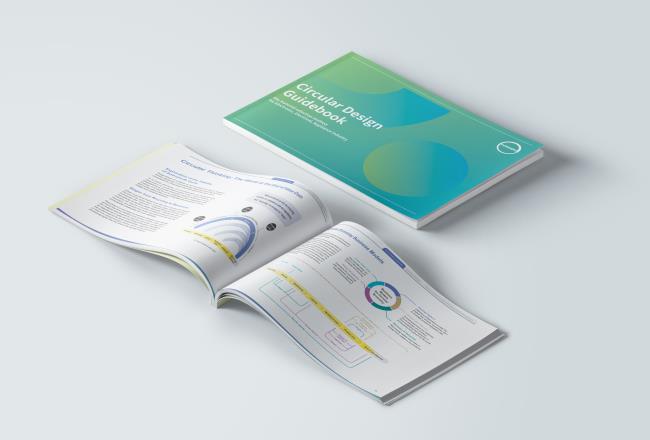 Case study
Hands-on guidebook to circular design for electronics makers
We supply polycarbonate materials with recycled content or renewable sources to many major electrical and electronics brands, but a circular business model for the industry requires even more. With REnato Lab, we authored a Circular Design Guidebook to help designers and developers integrate end-of-life disposal and circularity into the design of new products.
Electronic devices such as phones and home appliances are vital in our daily lives. When we dispose of them after just a short period of use, it generates substantial e-waste. Our task is to help the electrical, electronics, and appliances (EEA) industry shift from a linear to a circular, regenerative model where plastic materials are a valued resource rather than waste, and where material loops are closed by designing out waste and considering end-of-life disposal in the design of new products.
We supply many major EEA brands with a growing range of polycarbonate grades with recycled content or from renewable sources, but this approach alone has its limits. Building recyclability into the initial product design, making an item easy to dismantle and its end-of-life materials simple to sort and reuse are deeper innovations that build a circular product or business model. Unfortunately, there is a basic lack of inspiring examples here - and of practical resources, tools, and guidance materials.
"The key to solving the problem of material waste is to consider the end of product life in the initial design phase to facilitate recycling. This guide helps incorporate circular thinking at the early stages for designers, developers and those in the value chain, who can use it as a material selection method that is the first of its kind in the EEA industry."
Covestro teamed up with REnato Lab, a circular economy consultancy focused on resource efficiency, to create the first Circular Design Guidebook geared specifically for the EEA industry. Using a systemic, lifecycle approach, the guidebook proposes five Circular Design Strategies which can assist designers in thinking about how to apply the concepts of a circular economy into product design. It provides a much-needed framework to consider the lifecycle of products and materials, and circular business models during the initial phase of design. Putting a special focus on the material choices fit for a circular economy, the guidebook also provides practical tools and processes for selecting safe and circular materials in the design process.
"Material selection, in particular, is the foundation for circular design to optimize resource efficiency. Researching resource efficiency solutions is the core mission of REnato lab. Through the partnership with Covestro, we have completed the first design guide on material selection for the EEA industry. The book is intended to provide examples and help for the industry and serve as an easy-to-read guide for the general public."
Hands-on guidebook with circular design strategies and material selection tool
Holistic and practical: Provides circular design principles and practical tools for adopting them.
Lifecycle-oriented: Promotes design for the full lifecycle, including end-of-life reuse and recycling.
Material selection tool: Makes a useful reference in discussing circular material options with clients.
Presentation-ready: Can be used for lectures, customer events and co-creation workshops.