Case study
Creating personalized car interiors with thermoplastics
We partnered with automotive parts supplier, GERHARDI in using specialized thermoplastics to create custom parts. Together, we developed a way to economically produce personalized vehicle interior components – multifunctional trim strips – to meet the needs of customers looking for something different.
We set ourselves the task of creating trim strip components to demonstrate how innovative design concepts can become a cost-effective reality. Our goal was to show how we could assist automakers in putting customizable auto interior components on the fast track to commercialization.
Many consumers want a car interior that reflects their personal style. Cost effectively meeting this demand was a challenge for automakers. Until now.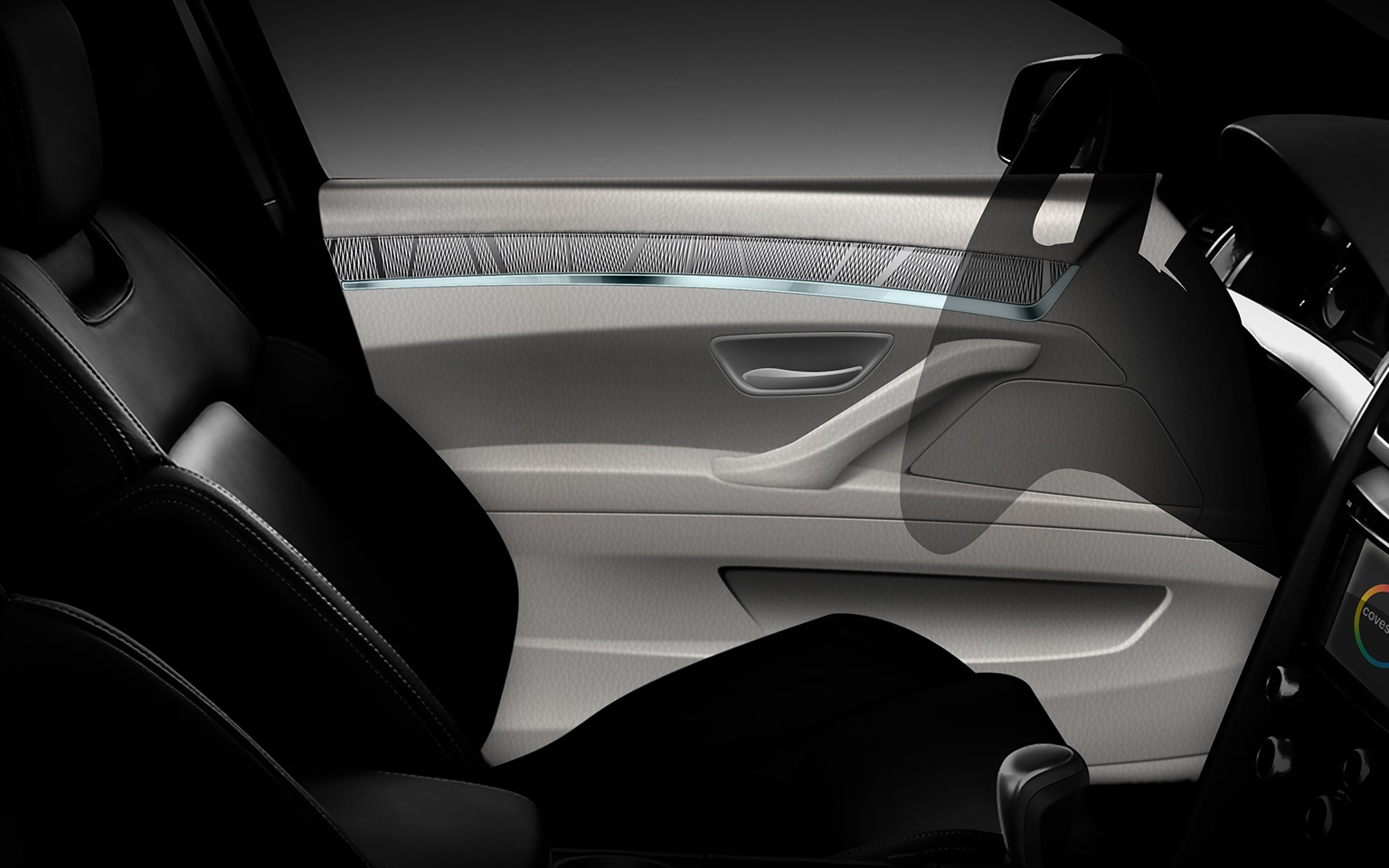 To showcase the possibilities of our versatile thermoplastic materials - Makrolon® polycarbonate, Bayblend® resins and Makrofol® polycarbonate films - we used the variable mold technology we created with
GERHARDI
to develop automotive trim strip with multiple functions. These include matte or high-gloss structures; attractive colors with gloss effect; outstanding coat ability: excellent metallization; scratch resistance; and production efficiency with film insert molding.
Why Makrolon®, Bayblend®, and Makrofol® were the right solution for GERHARDI
Cost effective: Combining our materials with special molding technologies allows cost-efficient variation.
Reliable: The materials provide high dimensional accuracy and stability.
Strong: They ensure high impact resistance and toughness – even at cold temperatures.
Ultra-durable: Materials are abrasion-, weathering- and chemical-resistant.