Case study
Makrolon® polycarbonate the right fit for fitness device
The SLASHPIPE fitness device from SLASHPIPE GmbH & Co KG uses the power of water to help people meet their fitness goals. Transparency, impact resistance and aesthetics were factors when selecting the material to form the SLASHPIPE cylinder. Makrolon® polycarbonate from Covestro was a great fit.
For elite athletes, weekend warriors or even people in need of recuperation from injury, the SLASHPIPE from SLASHPIPE GmbH & Co KG is an innovative fitness device that helps the user achieve their goals.
The unique construction and scientific training concept allow the SLASHPIPE to be multifunctional, suitable to a number of different movements for users at all fitness levels.
Athex GmbH searched for a low weight, transparent material that had very good properties so that it could withstand rough use and reuse from workout activities.
It also had to look good.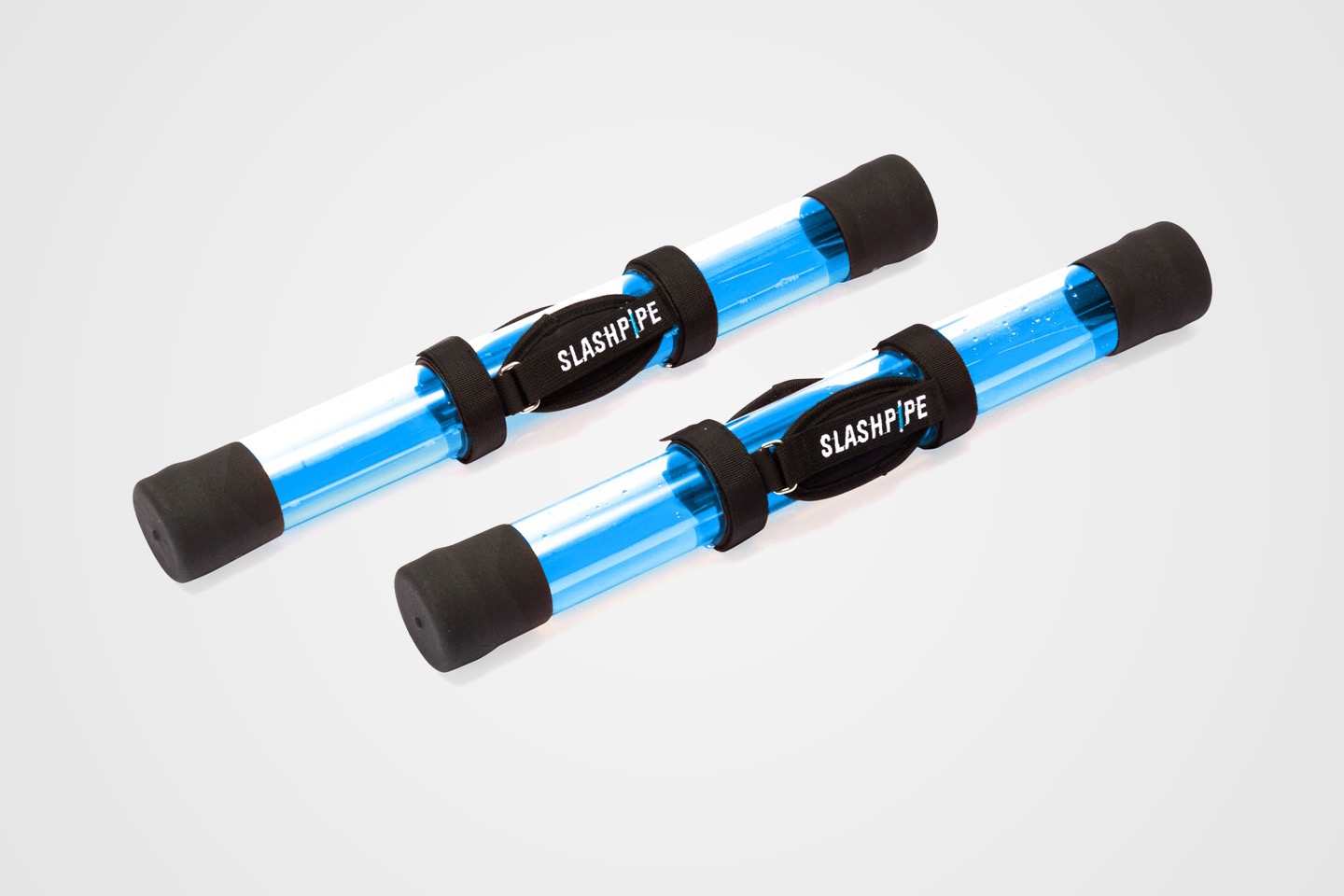 Makrolon® polycarbonate is a versatile plastic that has been proven in a number of innovative applications. Makrolon® is inherently durable and impact resistant. But, despite its strength, it is lightweight-important because the SLASHPIPE is held during use. Also, this material is transparent, so the colorful liquid inside the cylinder is easily seen, creating a unique look.
The result: a durable, transparent, and attractive fitness device that helps people have fun while they stay fit.
Why Covestro Makrolon® polycarbonate was the right fit for SLASHPIPE
Transparent: Clear polycarbonate lets users see colorful liquid inside the cylinder.
Durable: Tough and strong enough to withstand workouts.
Lightweight: Polycarbonate is inherently lightweight, making it ideal for this fitness device.