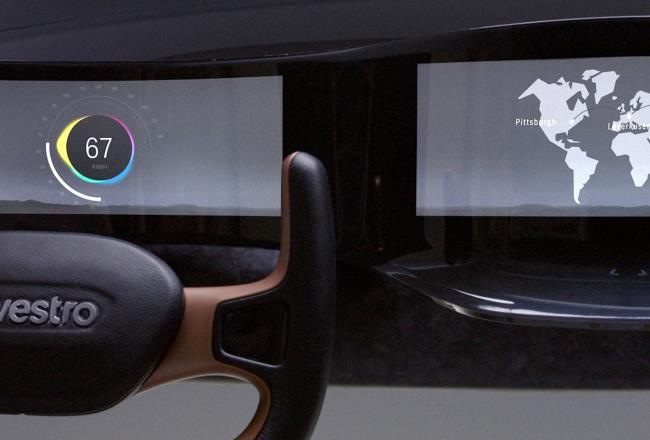 Case study
Thermoplastics for displays of the future
Covestro collaborated with Continental Automotive, a company that develops pioneering technologies for the automotive industry, to develop the first large and three-dimensional OLED display.
Our goal was to create an innovative display with
Continental Automotive
that meets the needs of future autonomous and electric vehicles. We wanted to demonstrate how we bring new applications to the market by solving unmet material needs and supporting our partners with our technical expertise in polycarbonate resin and films.
We were excited to develop the first large curved display cover with Continental. Together with a strong partner like Continental and offering our technical support and material development technology, we're able to explore the possibilities of new technology and develop tailor-made material for the future interconnected auto. The result: the first large display made entirely of polycarbonate.
The selected materials and supporting technologies, such as film insert molding, needed to meet a variety of development requirements. This included a material with high optical purity and excellent mechanical capabilities along with a tailor-made color shade with extreme tight color specifications designed for the OLED display.
The combination of different processing technologies like FIM and compression molding for large optical parts is a leap into the next generation of decorated plastic parts.

We were thrilled to take an active role in this huge project and to contribute innovative solutions for diverse processing challenges.
Working together with Continental Automotive, we developed the OLED display with Makrolon® Ai 2417 polycarbonate, which offers high optical purity, and Makrofol® polycarbonate film. Film insert molding technology was used to create the display's decorative effect.

The surface utilizes in-mold decoration technology for scratch and chemical resistance, combined with injection compression molding to achieve the ideal optical properties.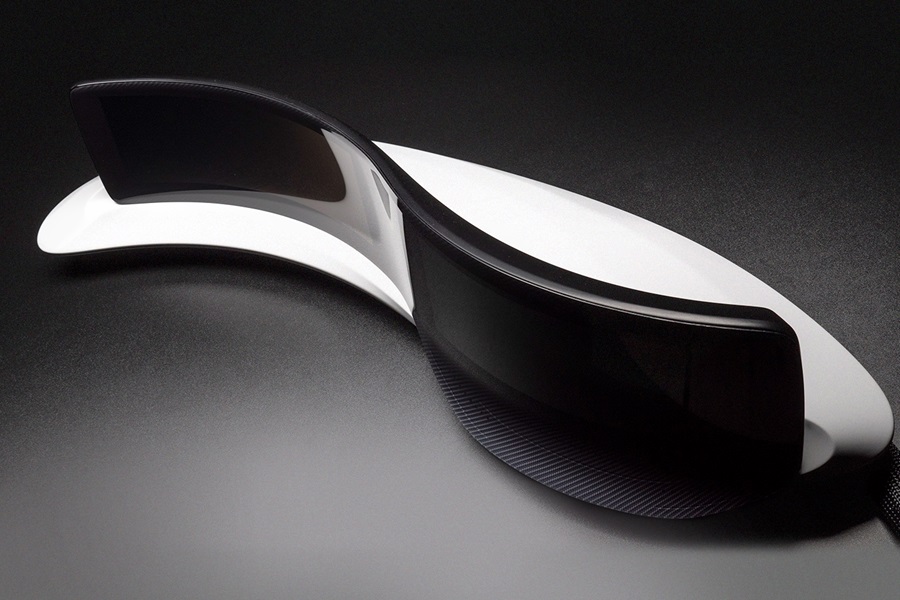 Our display solution shows the next evolutionary step for large size automotive user interfaces. Smaller curvature radii in combination with topographic surface elements significantly improve the user experience of multi display systems in the vehicle and offer a new level of design flexibility.
Why Covestro materials were the clear match for the future display concept
Innovative interiors: Advanced materials are key to creating distinctive car interior components.
Customizable materials: Available in a range of various and tailor-made colors and grades.
Optical quality: Makrolon® Ai offers excellent optical quality, high purity and glass-like appearance.
Dimensionally stable: Makrolon® Ai provides excellent dimensional stability.
Scratch-resistant: Makrofol® films are ideal for decoration and bonding applications.