Our Hybrane™ products are an innovative family of enriched modular acrylic resins. The hyperbranched polyester amides offer a high functionality, combined with low viscosity due to the absence of entanglements. Because of this structure, the Hybrane™ resin family can be used in a wide range of applications.
At Covestro, sustainability and excellence are at the heart of everything we do. Our Hybrane™ products are a great example of how we bring these core values to life. Across the world, this innovative family of enriched modular acrylic resins is driving new standards in the car refinishing and general metal coating industries. By enabling enhanced coatings performance, by increasing processing productivity, and by reducing energy consumption. Win, win, win. So, if you're looking to take your coatings to the next level, look no further than our Hybrane™ resins.
With Hybrane™ CY245, higher throughput is the name of the game
Covestro's Hybrane™ CY245 is designed for high-end car refinishing and auto parts premium clearcoats. Leveraging impressive proprietary technology, this innovative product delivers remarkable performance, thanks to its lower curing temperature, long pot life, excellent adhesion and hardness, and faster drying. Specifically, Hybrane™ CY245 can reduce the spray booth cycle time from 30 to 15 minutes at 60°C ready to polish after cooling down. In normal conditions, this represents an increase of about 20% in productivity.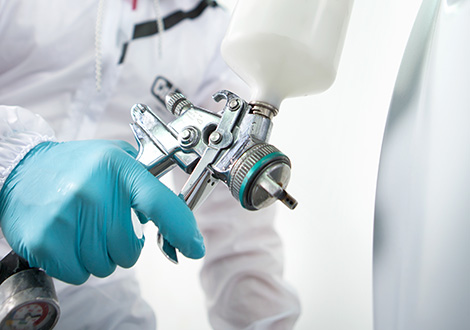 If you are looking for versatility, look no further than Hybrane™ CY235
Covestro's Hybrane™ CY235 is a technology that can be used for a broad number of markets and applications, including topcoats for ACE and general industrial markets or primers for car refinish and auto parts. A spin-off of CY245, Hybrane™ CY235 enables lower curing temperature or higher throughput according to your needs, as well as offering good adhesion and faster drying. If you're looking for coating excellence, look no further than CY235.
Read more