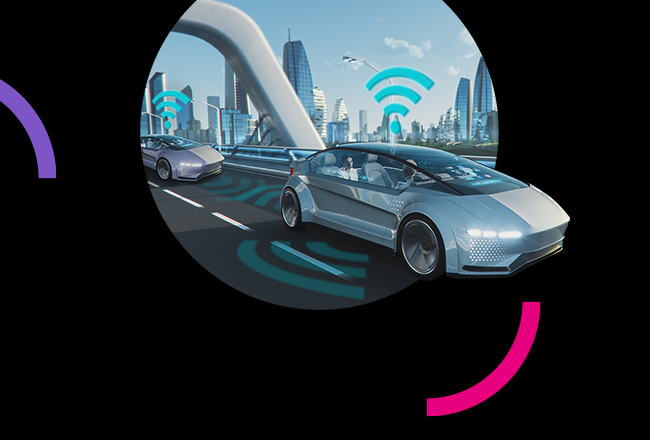 Mobility
Seamless mobility
Mobility is at a crossroads with a greater potential for beneficial change than ever before. The new directions we take will help redefine how we move and interact with each other and our world. Let's see what's ahead, together.
EV mobility solutions
We all love our cars, but rising emissions and urban congestion are leading to increasing environmental burdens. Electrification and autonomous driving will shape a new mobility concept. At Covestro, we want to help you drive this transformation with innovative, production-ready material solutions for EV batteries and charging systems.
Connectivity on the move
Continuous connectivity enables us to stay agile. In our always-connected mobility concept, Covestro is imagining how we can interact more intuitively not just with our cars but also with our devices, using polycarbonate solutions designed to match the multifunctional needs of 5G technology.
Shared comfort
The 'shared economy' is changing our ideas about common space, as mobility trends shift us away from private cars to shared and public transportation. Covestro has production-ready material solutions designed to make transportation modes from trains to scooters more private, safe and comfortable.
Innovating together
Technology is driving change in the mobility industry. Businesses seek experts they can rely on to help sort through the implications. Inspired by change, we share our expertise in processes and materials to find innovative solutions that fit your needs, for peace of mind in disruptive times.
Materials expand design
Materials act not just as mobility enablers but as design inspirations for applications from automotive interiors to mountain bikes. Covestro helps unite this design freedom with production efficiency.
Passenger experiences
As cars become multifunctional pods, and air and rail transport grow steadily, providing passengers with novel experiences is a new design priority. Covestro concepts show how infotainment displays, lighting and branding can be integrated into interiors using our production-ready material solutions.