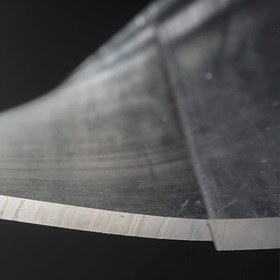 Mondur®: For quality coatings, adhesives and PU foams
A key component of high-quality polyurethane applications, Mondur® polyisocyanates are renowned for their versatility. Along with our polyols, they are a key component in making exceptional polyurethane-based products with wide-ranging properties.
Our comprehensive range of Mondur® polyisocyanates for flexible and rigid foams, binders, integral skin foams, composites, solventborne and high solids polyurethane (PU) coatings, adhesives and sealants offers tremendous formulating freedom. PUs based on Mondur® are used in upholstery, mattresses, car seats, thermal insulation (buildings, refrigeration), wheels, rollers and dashbords. They are also used as coatings to protect everday products such as cars, trucks and buses, appliances and electronics, wood furniture and cabinetry, interior and exterior walls, floors, window frames, food packaging and, not least, marine vessels, bridges and other infrastructure. In addition, Mondur® makes it possible to optimize adhesives with a wide range of high-performance building blocks.
Note: Mondur® can be purchased only in the USA. In other parts of the world please refer to Desmodur®.
Key Benefits
Versatile: Adaptable for just about any PU foam, coating or adhesive application.
Durable: Excellent resistance to chemicals, weather and UV radiation.
Proven: Mondur® polyisocyanates have track record that spans 70 years.