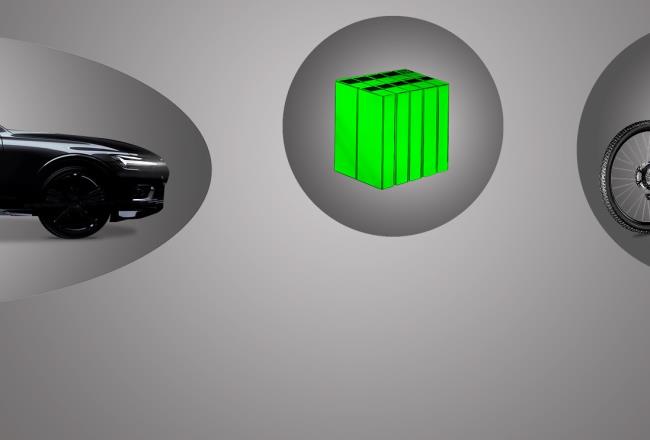 Story
Polycarbonates power an electric mobility future
Looking ahead at urban mobility in 2035, electric mobility is expected to be the new normal. These systems will help solve air pollution challenges that cities are increasingly confronted with while reducing noise levels. How can Covestro materials power this more sustainable future?
Potential for polycarbonates
Nearly every mode of transporation is going electric, including two-wheelers, four-wheelers, boats and planes. This surge in electric mobility opens the door to new material applications.
In the past, polycarbonate couldn't be used in "under the hood" applications due to oils and gasoline. Now, electric propulsions systems are creating new opportunities for polycarbonates and polycarbonate blends, including for components such as powertrains, batteries and charging stations and systems. Potential applications extend beyond what we know and use now to new possibilities, such as modular batteries and swappable batteries.
Electric-powered transportation also brings forth new challenges that polycarbonate-based solutions can address, such as interconnectivity.
A material match for future mobility applications
Our versatile polycarbonate materials offer the right mix of properties for electric-driven systems—combining impact and temperature resistance with high aesthetics and safety properties, such as flame retardancy, energy density and heat management. They also offer good signal transmission for IOT systems, and dimensional stability for battery cell holders.
While electric transportation helps reduce air pollution, use of post-consumer recycled materials can reduce carbon footprint.
Want to find out more about new mobility trends? Download our full Infinity study at the bottom of this article or contact us to find out more!
Electric mobility is a fast-growing, emerging industry that is pushing boundaries in what's possible with polycarbonates while addressing environmental challenges that cities face.
Key Benefits
Versatile Polycarbonates and polycarbonate blends offer impact and temperature resistance combined with high aesthetics
Flame retardance Polycarbonates resist catching on fire
Dimensional stability Polycarbonates retain their original shape when exposed to heat or humidity
Recyclability Drive circular economy by recycling materials (allowing for appropriate feedstocks).