Story
INSQIN®: Enabling a new era of more sustainable coated textiles
The auto interior, sports and outdoor wear industries place a premium on fabric quality, function and appearance. INSQIN® is the brand created by Covestro to deliver high performance waterborne, partly bio-based and partly bio-degradable polyurethane coating technology that serves these sectors more sustainably.
Inspired by performance and aspiring to a more circular economy
Produced at state-of-the-art facilities with low VOC impact on the environment, INSQIN® waterborne PU delivers consistent qualities sought by sports and outdoor brand owners and consumers. The technology offers unlimited possibilities in terms of color, pattern, effects and hand feel. It is extremely soft, lightweight, durable and fully washable, and at the same time economical in cost.
Our material solutions, including partly bio-based or bio-degradable alternatives, are an answer to society' s growing interest in the circular economy. Waterborne PU synthetics, made possible by our INSQIN® technology are safer, cleaner and have a lower carbon footprint than traditional coating technologies. The INSQIN® portfolio includes partly bio-based and bio degradable raw material options that reduce the consumption of finite resources and contribute to more circular economy.
Innovative solution for automotive interiors
Become future-proof with us. Our OEM partners not only benefit from the strong differentiation potential offered by our INSQIN® technology, but also from our 80-year legacy in innovation, and proven track record in the automotive industry.
Our INSQIN® waterborne PU technology enables flexible, adaptable and durable materials that offer a premium look and feel. These qualities empower performance in even the thinnest layer, while enabling more sustainability and providing inspiration for material applications.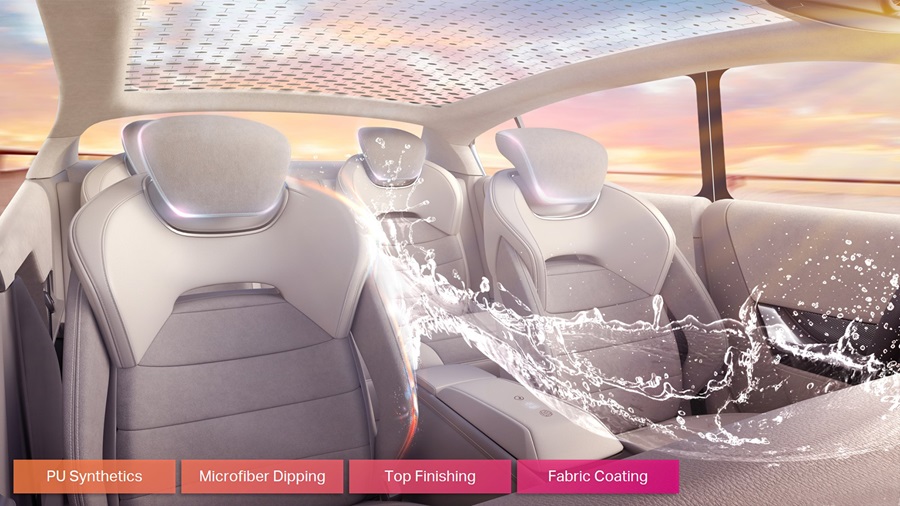 Excellent performance for sportswear and outdoor gear
Inspiration is the magic that creates game-changing innovative ideas. To meet the tough challenges in the industry, Covestro has introduced INSQIN® waterborne PU: a new generation of polyurethane (PU) technology for textile performance coatings that can offer breathability, a soft touch and water resistance to fabrics in the sports and outdoor industry.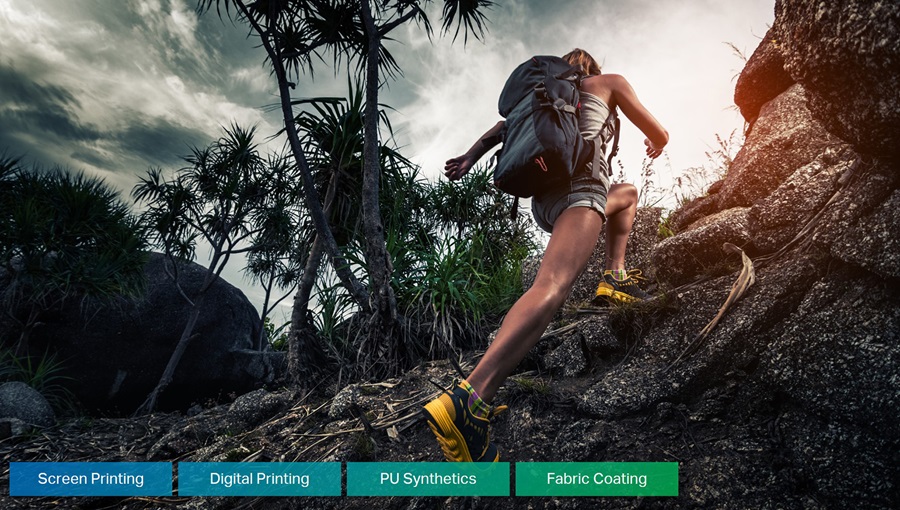 A variety of needs, a variety of possibilities – unlocked by INSQIN® technical textiles
Technical textiles cover a range of coatings applications. Discover how to leverage INSQIN® for your specific needs:
Our accessibility
The Covestro global textile team maintains a close proximity and accessibility to the coated fabrics supply chain, in order to lead joint development projects and recommend new materials. Our network, consisting of 33 production sites, 8 global plants and 3 innovation hubs across Europe, Asia and the U.S., ensures a stable supply of high quality products, technologies and services around the world.
Inspiration is the magic that creates innovation. In response to tough environmental challenges in the textile coating industry, Covestro has changed the game with the INSQIN® polyurethane technology. These waterborne and partly bio-based or bio-degradable* polyurethanes enable our customers to produce textile products with high-performance, durability, soft touch, amazing appearance, and with enhanced sustainability.

*The product was tested for biodegradability according to the CO₂-Evolution Test (OECD Test standard 301) and shows a degradation of above 50% in 28 days.
Key benefits
High performance: INSQIN® waterborne PU coating technologies deliver superb durability, elasticity and flexibility.
Premium perceptual quality: INSQIN® enables a wide range of colors, patterns and a very smooth hand feel.
More sustainable: Low-VOC waterborne coatings consume less water and have lower emissions; partly bio-based and bio-degradable PU contribute to the progress of circular economy.