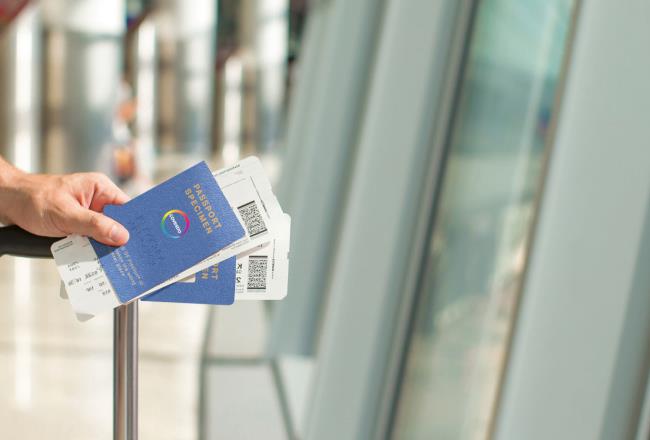 Story
All-in-one passport concepts for multiple security needs
Globally, there is a continued trend towards the adoption of electronic passports with the aim to facilitate interoperability across international borders. Core government identification documents typically have a validity period of ten years and hence need robust substrate materials to protect the documents' physical and digital contents.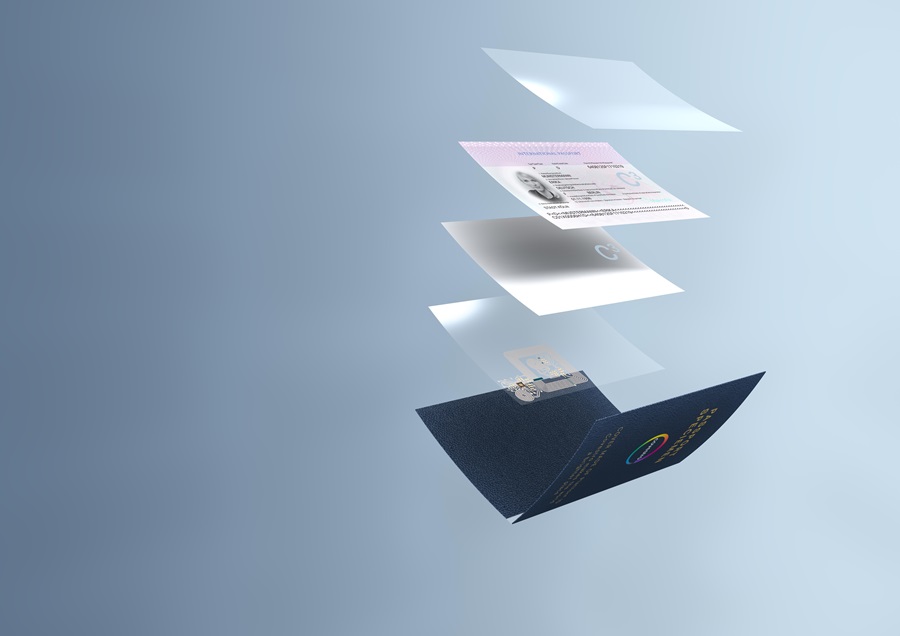 Making passports more secure against counterfeiting and alteration
To satisfy the demand for more robust and secure identification documents, Covestro offers specialty films for integrated passport solution concepts. Our advanced materials enable the use of latest security document concepts hence improving security document manufacturing processes.
Passport Data Page
Covestro Makrofol® ID polycarbonate films help create robust data page constructions which can withstand a broad temperature range and accommodate industrial pre-printed features with optimized laser engraving.
• Makrofol® ID thin white high opaque films allow more security features to be incorporated within the overall polycarbonate data page construction (i.e. clear window applications)
• Makrofol® ID superlaser polycarbonate films provide high resistance against counterfeiting and alteration with optimized laser personalization and enhanced image contrast resolution
Passport TPU Hinge
Platilon® ID thermoplastic polyurethane film (TPU) hinge solution ensures polycarbonate data pages cannot delaminate without damaging the passport leaving tamper evidence. This makes the passport more secure and durable.
Makrofol® ID films are the foundation for highly secure passport polycarbonate data page constructions which can be combined with our multi-layer Platilon® ID TPU film for passport hinges.
• The flexibility of the Platilon® ID TPU film enables repeated bending, opening and closing of the passport booklets without the appearance of cracks or breaks of the hinge
• Melt behavior and flexibility of Platilon® ID also help to protect the integrated chip and antenna
Passport Booklet Cover
With the continued increase in international travelers, today's citizen passports need to withstand the rigors of frequent journeys and the validity period of the identification documents. With Covestro latest passport booklet cover solution, it can enhance the durability while having scratch and tear resistant characteristics.
The innovative passport cover can also integrate multiple security features with various surface textures, colors and complex printed graphics options. The passport cover solution can also help to better protect and cushion the embedded chip and antenna within the eCover.
With our innovative ID concepts including thin white high opaque and color switching polycarbonate films for clear windows, we offer our customers to be one step ahead of the counterfeiters and make passports and ID cards more secure.
Key Benefits
Scratch & tear resistant: Platilon® ID with fabric-like properties for highly flexible passport hinges.
Innovative: Passport covers that are scratch and tear resistant which also protect the electronic components within.
Efficient: Thin white high-opaque films create sophisticated clear window shapes and simplify the production process.
Higher contrast: Remarkable high sharpness and intensity achieved through laser engraving with Makrofol® ID superlaser film.
Color switching security feature: Makrofol® ID O.V.M - polycarbonate film embedding O.V.M (Optical Variable Material) technology secures transparent areas of ID documents with level 1, 2 and 3 security.