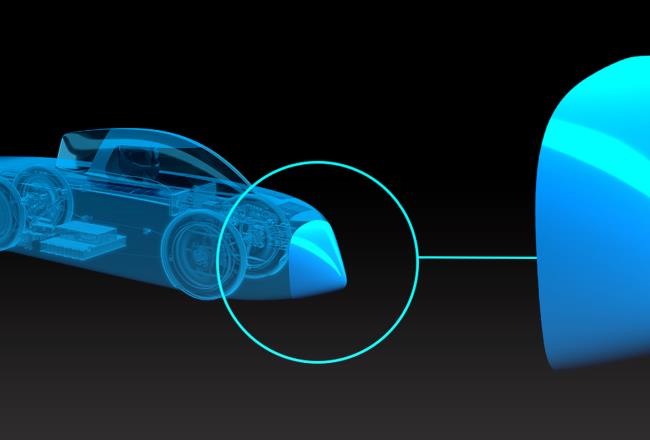 Case study
Safety first: Baysafe® absorbs energy in solar car crashbox
To compete in the World Solar Challenge, each team must submit a safety concept that demonstrates how the solar car's driver will be protected during an accident. Team Sonnenwagen Aachen e. V. turned to Baysafe® polyurethane foam to design a crashbox that withstands any force from a collision.
When it comes to racing, a safe car can mean the difference between life and death. In the event of a frontal crash, Team
Sonnenwagen
needed to create a concept that absorbs the impact of 5G energy. This force is so powerful that it is the same amount faced by top fuel racers and the maximum amount that a human can withstand before passing out.
We chose Baysafe® because it is the lightest option with the highest energy absorption and best safety properties.
For optimal crash performance, the Sonnenwagen's crashbox required a material that meets two important criteria: light weight and high energy absorption.
The crash box made with Baysafe®contributes to the safety of the solar car and is very light at the same time.
Using Baysafe® polyurethane molded foam, Team Sonnenwagen developed a crashbox that is installed in the front of the vehicle to protect the driver if faced with a head-on collision. Featuring superior energy-absorbing properties, lightweight Baysafe®helps the Sonnenwagen withstand any impacts for a safer journey.
Why Baysafe® is the right solution for the Sonnenwagen crashbox
High energy-absorbency Protects vehicle, passengers and pedestrians regardless of impact direction.
Dimensional stability Prevents squeaking and rattling of components over a long period of time.
Economical production Save costs by insert molding anchoring elements and bonding supports.