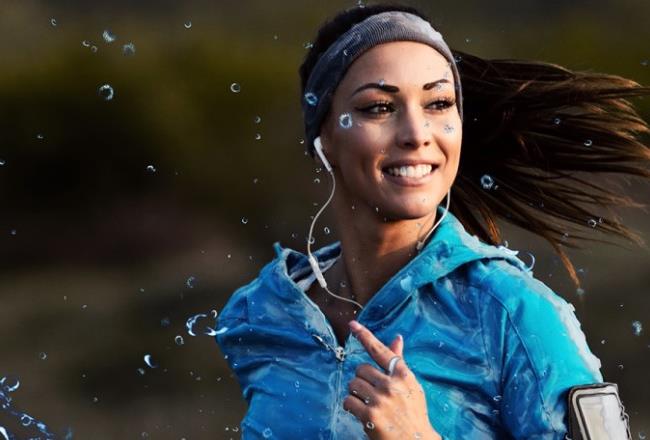 Application
Functional textiles: Coatings for practical performance and sustainable style
We offer a broad range of high-quality water-based PU coatings and films. Our coatings and films can be formulated to design colorful textiles with remarkable qualities that include superior elasticity, soft-touch layers, durability, water resistance, breathability and sustainability.
Featured Brands
Polyurethane film made from aromatic and aliphatic polyester or polyether

Isocyanate crosslinkers and additives for textile coatings

High performance waterborne polyurethane dispersions, without co-solvents

Polyurethane dispersions and solutions for textiles
Key benefits
Sustainable: Eco-friendly, low-odor, low-VOC materials thanks to water-based PU binders.
Multi-talented: High-performance materials provide superior durability, visual appeal, and more.
High performance: Customizable textile coatings offer excellent durability and hand feel.
Broad experience: Wide-ranging industry experience (sportswear, automotive, fashion, furniture).
Highly flexible: Versatile textile coatings with elasticity over a wide temperature range.
As a long-standing pioneer in the field of polyurethane chemistry, we have the expertise to collaborate with you to distinguish your brand and products with innovative coatings and films for functional textiles. Our INSQIN® range of sustainable, high-quality water-based PU coating binders includes Impranil® and Impraperm®, as well as crosslinkers under the Imprafix® brand banner. The range is widely used for synthetics, fabric coatings and printing on fabric. In addition, our Platilon® and Dureflex® TPU films are well established in the sports apparel industry. Applied in thin layers, PU coatings add breathability and water resistance to outdoor gear, as well as high-performance seals for seams and enhanced fabric colors. In thicker layers, PU coatings are the key to high-quality synthetic materials in footwear uppers and waterproof garments.
High-performance clothing: Waterproof and vapor-permeable thanks to breathable films 
For sports and leisure apparel, as well as work and safety clothing, footwear and gloves, breathability is a crucial characteristic for textile-based products. When wet, impermeable textiles quickly conduct heat away from the human body, leaving behind moisture and discomfort. Our Platilon® and Dureflex® membrane films were designed to impart several key comfort properties to your products such as water resistance, breathability and lightweight comfort. Some further benefits include:
• Water vapor permeability combined with air- and water-tightness
• Excellent elasticity over a wide temperature range
Laminates and labels: High-quality products with hot melt adhesive films 
Our hot melt adhesive films are particularly suitable for bonding and laminating different textiles. Platilon® and Dureflex® films are ideal for the production of multi-layer home textiles. Hot melt films make it possible to apply iron-on emblems or labels to clothes. Furthermore, our products achieve outstanding adhesion quality when used for bonding different types of materials. Additional benefits include:
• Good resistance to detergents
• High resistance to grease, oils and fuels
• Easy processability via most conventional methods