Technology
Makrolon® TC thermal conductive plastics: next-generation heat management
Heat-reducing materials for electronic devices act as an enabler for the digital revolution. Our Makrolon® TC thermally conductive plastics combine heat management with the properties next-generation materials demand: functional integration, reduced weight, and reduced RF interference for wireless connectivity.
Featured Brands
High-performance polycarbonate for applications in diverse industries.
Materials with thermal conductivity will enable the electronic devices of tomorrow to operate smoothly. Already, 5G network infrastructure, Wi-Fi routers, electric vehicle batteries and LED lighting require more than just heat management. Thermally conductive materials should provide interference-free wireless connectivity, longer battery life, impact safety and less weight.
Lightweight Makrolon® TC thermally conductive plastics are easy to process and give design flexibility to product engineers. Polymer grades for injection molding, extrusion, 2K molding and 3D printing can be tailored for electrical conductivity or insulation. We support customers in material selection, using computer-aided simulations to achieve the best performance and heat management for your application.
Our team of experts continuously work on improving our tools and applications, so we did with the Heatsink Screener Tool using Makrolon® TC. Are you interested in comparing polycarbonate Makrolon® TC with aluminum for heatsinks in a quick, easy and precise way?
The Heatsink Screener is a web-based tool to quickly compare (screen) Makrolon® TC versus cast aluminum for heatsinks. It also highlights the weight savings potential of Makrolon® TC over aluminum, while maintaining similar heat management performance.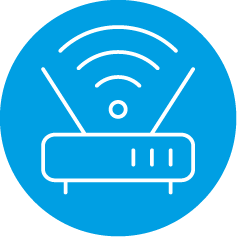 Network & Wi-Fi routers and home electronics: stable signal, low shielding and easy antenna integration

From security cameras and logistical trackers to video projectors, the internet of things (IoT) relies on a steady 5G signal and uninterrupted in-house Wi-Fi. Makrolon® TC products combine good thermal conductivity with stable radio frequency (RF) transmission. Since they are not made of metal, they avoid signal shielding, making it easier to integrate an antenna into any router, wireless device or household appliance. Housings made of Makrolon® TC seal and protect valuable electronics from dust and moisture. Makrolon® TC provide strong flame-retardant properties to ensure a safe and reliable operation.
Battery applications: thermal conductivity meets impact resistance

High temperature reduces a battery's power output and extends its charging time. Cell holders for lithium-ion batteries designed with electrical insulating Makrolon® TC dissipate heat effectively, enhancing the device performance and extending its useful lifetime. In addition, Makrolon® TC110 and TC110 FR grades pass the impact tests required for many battery-powered portable devices.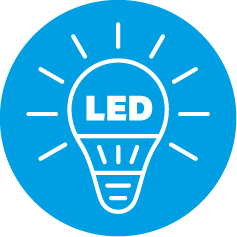 LED heat sinks: lighter than aluminum and more flexible in design

Today, energy-efficient LEDs are the norm when it comes to lighting applications. However, the design and shape of industrial luminaires still do not enable players to fully exploit the potential of LED technology. Makrolon® TC polycarbonate performs effectively as a LED heat sink, yet is lighter and offers far more design opportunities than aluminum. Injection molding reduces complexity and assembly cost, and enables designers to create non-traditional shapes, use in-mold processes and optimize joining techniques.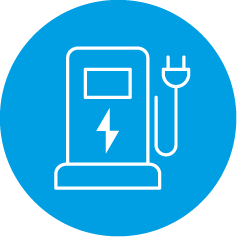 Mobility: A proven solution to reduce weight and complexity

Makrolon® TC polycarbonate in automotive applications opens the door to new possibilities, such as more flexible heat sink designs, integrated electronics, and the use of housings for thermal management.
Decreasing component weight is an effective way to boost vehicle fuel efficiency and performance. Makrolon® TC is a proven solution in the automotive industry to do just that. It reduces the weight and complexity of components compared to ones made of die-cast aluminum, while keeping the thermal management performance stable. Using computer-aided simulation to redesign components can even lead to an outperformance of die-cast aluminum in terms of thermal management. For Electric vehicle (EV) batteries thermally conductive polycarbonates allow the design of innovative cooling cell holders. Also for various other E-Mobility applications Makrolon® TC offers even more benefits beside efficient thermal management. As an example, the good dimensional stability of parts made with Makrolon® TC may enable automation in battery assembly for electric vehicles, thus reducing costs in EV manufacturing.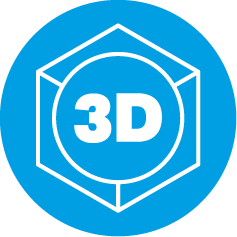 3D printing: design freedom, resource efficiency and thermal management for personalized and small series production.

Depending on the selected grade, Makrolon® TC polycarbonates can be processed by injection molding, extrusion and even 3D printing; a resource efficient technology that enables personalized and small series production. Our application development team can help you design complex structures while using computer-aided component simulations to improve your heat management performance.
Sustainability: mono-material polycarbonate solution for simpler recycling and less energy consumption
Thermally conductive polycarbonates can be recycled together with conventional polycarbonate grades, which simplifies material management and reduces the complexity of sorting and storage during recycling. Compared to standard aluminum heat sinks, Makrolon® TC polycarbonate compounds consume 60% fewer resources during production and require 75% less energy to recycle.