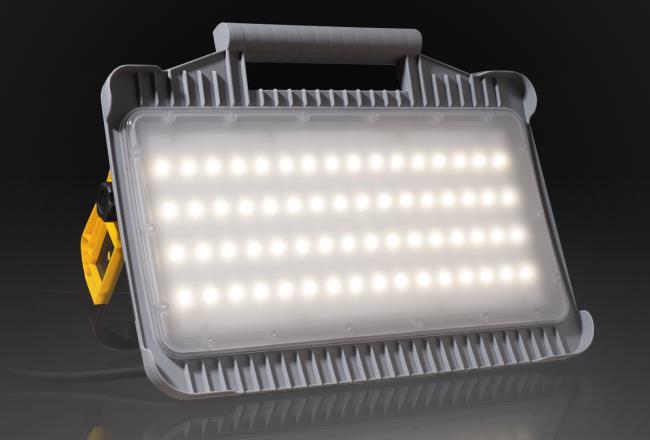 Case study
Improving LED worklight diffusion with Makrolon®
Lena Lighting needed a diffusive material for its Magnum Future mobile LED worklight that would cut the glare of its LEDs - with minimum attendant loss of light transmission. We recommended Makrolon® 2405 polycarbonate, a material tailor-made for light and lamp technology applications.
Lena Lighting
approached us looking for a material tailor-made for light and lamp technology applications - for its new Magnum Future LED mobile worklight. The material needed to provide outstanding impact strength and high heat resistance in order to ensure dimensional stability, even at elevated temperatures.
Our customer wanted a material that would provide highly effective, homogeneous light dispersion without causing any significant loss of brightness in the energy-efficient LEDs used in its new worklight.
Our Makrolon® 2405 polycarbonate was perfect for Lena Lighting's Magnum Future mobile LED worklight. The specialized diffusion material cuts glare and ensures even light distribution with minimal loss of brightness. In addition, tough and reliable Makrolon® protects against impact while its excellent dimensional stability minimizes shrinkage and warping from heat and humidity. The highly stable material also contributes to the tightness of the entire lamp structure to fulfil the requirements of the IP54 protection class.
Why Makrolon® 2405 was the right solution for Lena Lighting
Specialized: Tailor-made for use in light and lamp technology applications.
Optimal diffusion: Provides homogeneous light distribution without significant loss of brightness.
Impact strength: Ensures work lamps can perform in a harsh environment.
Dimensionally stable: Material is resistant to warping and shrinkage.
Production friendly: Low viscosity ensures easy filling of thin mold geometries.