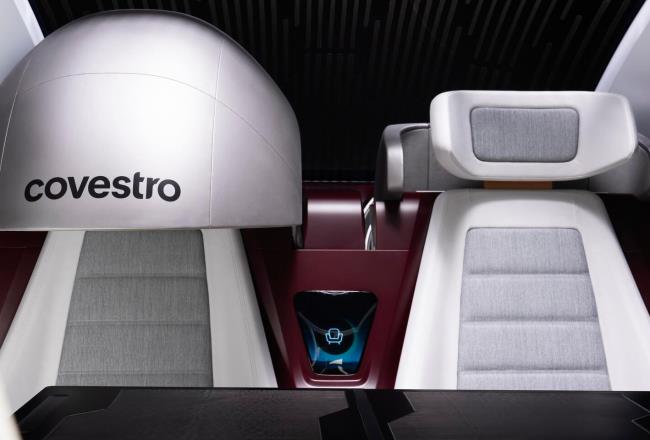 Story
Material values*                                                     
Jochen Hardt, Vice President, Global Marketing Mobility at Covestro, puts the case for polymers and polycarbonates in mobility solutions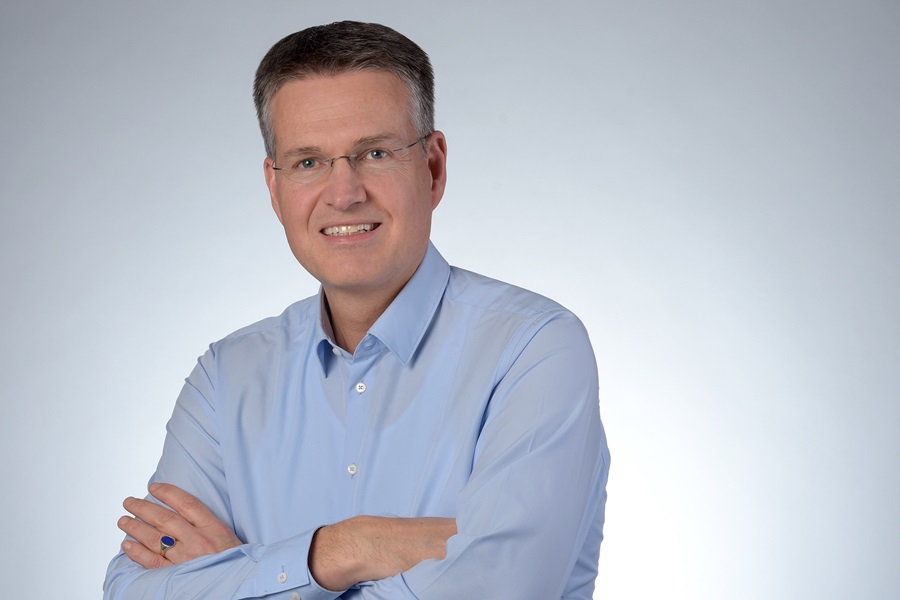 The whole automotive industry is in the process of reinventing itself right now, progressing beyond the context of the 'traditional' car, and that's one of the major challenges. Globally, the industry is in turmoil throughout the value chain, which also has to reinvent itself. One major driver of this is the environment. In the mid-term, this will mean a move away from combustion engine powertrains to electric ones – from various types of hybrid to hydrogen and full electric vehicles – and the architecture of cars will change.
With the architecture, the established chain of suppliers in the market is influenced: we will see completely new entrants from different industries moving into automotive, and people from classic powertrain suppliers struggling, because their core business is disrupted. This disruption is coinciding with the second big trend: connectivity, whereby cars will become connected and part of wider and integrated ecosystems.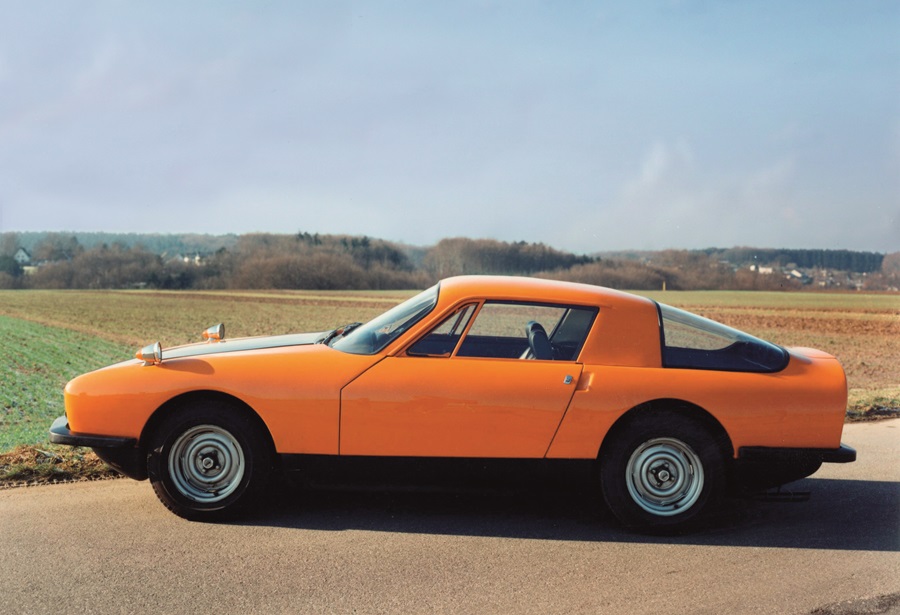 Covestro has been supplying the automotive industry for many years and, over the years, has seen many major changes in this business. Our role is to meet these challenges with solutions, in the form of new material technologies, developed in partnership with our customers. Covestro has [as Bayer] been building concept cars with industry partners since 1967. The purpose here is to really demonstrate what is possible, with technology and materials for the near future and also solutions that require more imagination but are not completely unrealistic. This is not just about the materials we produce; it's about context and understanding engineering, features, electronics and design, as well as the impact this can have on mobility trends of the future.
Our role is in developing and supplying high-end materials, such as polycarbonates composites or polyurethanes; coatings, adhesives and speciality films; or 3D-printable materials – and part of our philosophy is to actively rethink what their future applications can be, beyond the current automotive contexts. We see the solutions of the future as being a combination of design – because we all love beautiful products – with technology, processes and materials. Covestro is well-placed to help designers make the necessary changes without compromising on design through material innovation.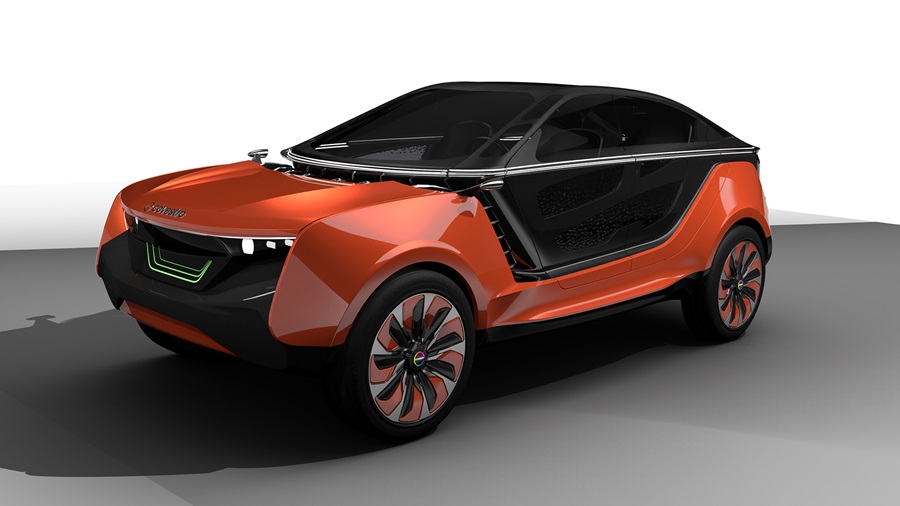 One example of this is connectivity: users in future vehicles will use the in-car systems to communicate both externally and internally, and the car itself will be an interconnected part of a communication web within the wider traffic system. This requires integration of interior and exterior applications including sensor systems, LiDAR systems, radar and camera systems. In this context, polycarbonates and other materials that we offer can neatly integrate the technology required to create this seamless network of communication. For this we must understand how these systems work: how radar works, about wavelengths, for example. We have experts and specialists working in this area and we also work very closely with design college faculties and institutes around the world in order to generate and assess fresh ideas. That's part of our philosophy.
Recyclability of materials is increasingly important and Covestro plans to work with fewer material classes to have easier and better recycling processes. Fostering sustainability is a complex task for the automotive industry: It begins with reducing the energy used and the carbon footprint in the manufacturing stage; but it also applies to energy consumption and efficiency that impact a car's footprint during its lifetime whilst a car's end-of-life impact also needs to be taken into account. There are medium- to long-term goals to become carbon neutral in manufacturing, using renewable energy, for example, and we are committed to that. Ultimately, we hope to substitute crude oil-based materials with synthetic or bio-based polymers. You can, for example, expand into chemical recycling and rebuild completely new polymers extracted from the waste stream. The automotive industry has a huge task here, lots of challenges – and also opportunities.
The concept car interior we showed at the K 2019 trade fair (Düsseldorf, Germany) explores the shifts we see happening in the automotive industry and begins a visual conversation with the industry about the two key drivers of environmental concerns and connectivity.
Designed on an electric platform, it is very spacious and allowed us to consider the interior space in a different way. We worked with lightweight materials to achieve an overall weight reduction but we also worked to make the interior appear lightweight, to communicate that message and really make the most of the benefits of the spacious EV platform. We used polycarbonates and carbon-reinforced composites, compact polyurethane foam claddings on the seat surfaces, and Insqin®, waterborne polyurethane synthetic materials. This was chosen specifically with a shared-use vehicle in mind, it is very robust yet has a premium, luxury feel, and it can be illuminated with LEDs from its underside to create different mood experiences. When you work with materials which allow translucency or transparency for light functions on demand, you can play with different atmospheres: the car interior can then adapt to different use-cases and create a more personalised passenger experience.
We integrated display and projection areas into the concept to allow individuals to adapt the experience for flexible infotainment and communication. Using polycarbonates and polycarbonate films you can create virtually any kind of appealing shapes including curved displays. Large, seamless, 3D displays will be a key feature in future vehicles. We believe that polycarbonate is a designer's dream, making it possible to create complex curves and geometries not possible with conventional materials such as glass. The view and functionality make it better for passengers, whilst the high optical quality of the thin and transparent polycarbonate is also more user-friendly.
Future autonomous vehicles will offer a multi-sensory journey that creates a heightened riding experience, so we need to think about how materials can enable this. Flexible interior designs, such as the privacy dome seen on the concept, adapt to individual passenger requirements and create a personalised experience. The privacy dome also demonstrates the advantages of polyurethane acoustic foam for acoustic management in electric cars: you don't have the noise from a powertrain, so as well as active electronic noise cancellation, you can also use intelligent materials to diminish undesirable noise in the cabin.
This concept could be a shared or private car, either driven by a person or in a fully autonomous mode, and those possible use cases influenced the innovations we created for the interior.
The autonomous model is also one we wanted to explore with this concept, so we integrated functionalities such as lounge seats which rotate so the passengers can interact with each other.
On the floor, we have illuminated marble: this shows what we can do with combinations of our materials, either with film applied on top – you can, through digital printing, create many kinds of surface which can be illuminated – or you can work with natural materials. We put light through paper-thin wood, integrated into a polycarbonate structure, and can do this with marble, granite and other stones too. Every application has a material story behind it, acting as an enabler for a combination of appealing design and practical functionality.
Future autonomous vehicles will offer a multi-sensory journey that creates a heightened riding experience, so we need to think about how materials can enable this.
Lightweight properties also offer interesting perspectives for designs that are beautiful and functional while also acting as an enabler for reduced environmental impact, for example with EV platforms. Covestro can use 3D-printed polycarbonates to create very minimalistic dashboard structures; the polycarbonate is transparent, so you can illuminate it, and at the same time it's tough, so it allows you to have a very slim structure. Our carbon-fibre reinforced Maezio® material takes the lightweight experience to the next level. In this concept we made the table with Maezio®, to achieve that ultra-slim, ultra-light and super-stiff structure. Covestro has also worked with Car Design News to create a cover for this book using the Maezio® material. Those same stiff and lightweight qualities, combined with the visible grain on the material, sparked the idea that perhaps we could use Maezio® as a hard cover for Car Design Review 7. The prototyping process was similar to other industries in some ways, but it is always interesting to take a material and test its applications beyond what has previously been considered.
For additional lightweighting, polycarbonates can also be used instead of glass and we explored this too with the 2019 concept. With polycarbonate windows there's an average 30 to 50 percent weight saving over glass versions, depending on the design. There is also the advantage that the thermal insulation achieved with polycarbonates is much better than with glass, so you get energy savings from the heating and ventilation – which is very important in electric cars. For wider insulation, a vehicle body needs to be insulated all over, and this again needs polymeric materials, such as in the sandwich of door panels.
We see the solutions of the future as being a combination of design – because we all love beautiful products – with technology, processes and materials.
Polycarbonate roofs are also useful in relation to connectivity, since polycarbonates enable better electronics transmissions – with traditional metal, radar and sensor communication systems do not permeate well. So there are many reasons to consider polymeric materials: not just for weight saving or design, but for multiple factors, some of which we are still discovering.
The critical purpose of our design collaborations, like the K 2019 concept, and the cover of Car Design Review 7, is to really show what's possible with the materials. It is not, however, just to show the aesthetic possibilities. For us it's always about making progress in the technology of materials: that is our contribution to the whole story, our role in this future of car design.
* This article was authored by Car Design News and published on their website. To see more material from the Car Design News Volume VII click here
Our role is to meet challenges with solutions, in the form of new material technologies, developed in partnership with our customers.