Covestro supports the designers of tomorrow
Covestro supports future designers through the annual DIP (Design Innovation in Plastics) competition. The competition's 2021 theme was 'Design for a Natural World'. Students who participated in the DIP competition were tasked with creating inspiring and novel new products to enhance health and wellbeing, using plastics as the primary material.
The winner of this year's competition was Pol Blanch from Brunel University with a product which will help reduce pesticide spray drift. Pol Blanch designed his product to help people in the developing world, after being inspired by his interest in agriculture and the rural issue of how to apply pesticides safely to vital crops.
The product, D-Shield, is a semi-translucent, foldable shield that minimizes spray drift, blocking pesticides from drifting during application. The shield, made from low density, heat resistant polypropylene, is designed to be carried by individuals using backpack sprayers, as is often the case in developing countries, where plots are smaller and the expense of agricultural machinery is prohibitive.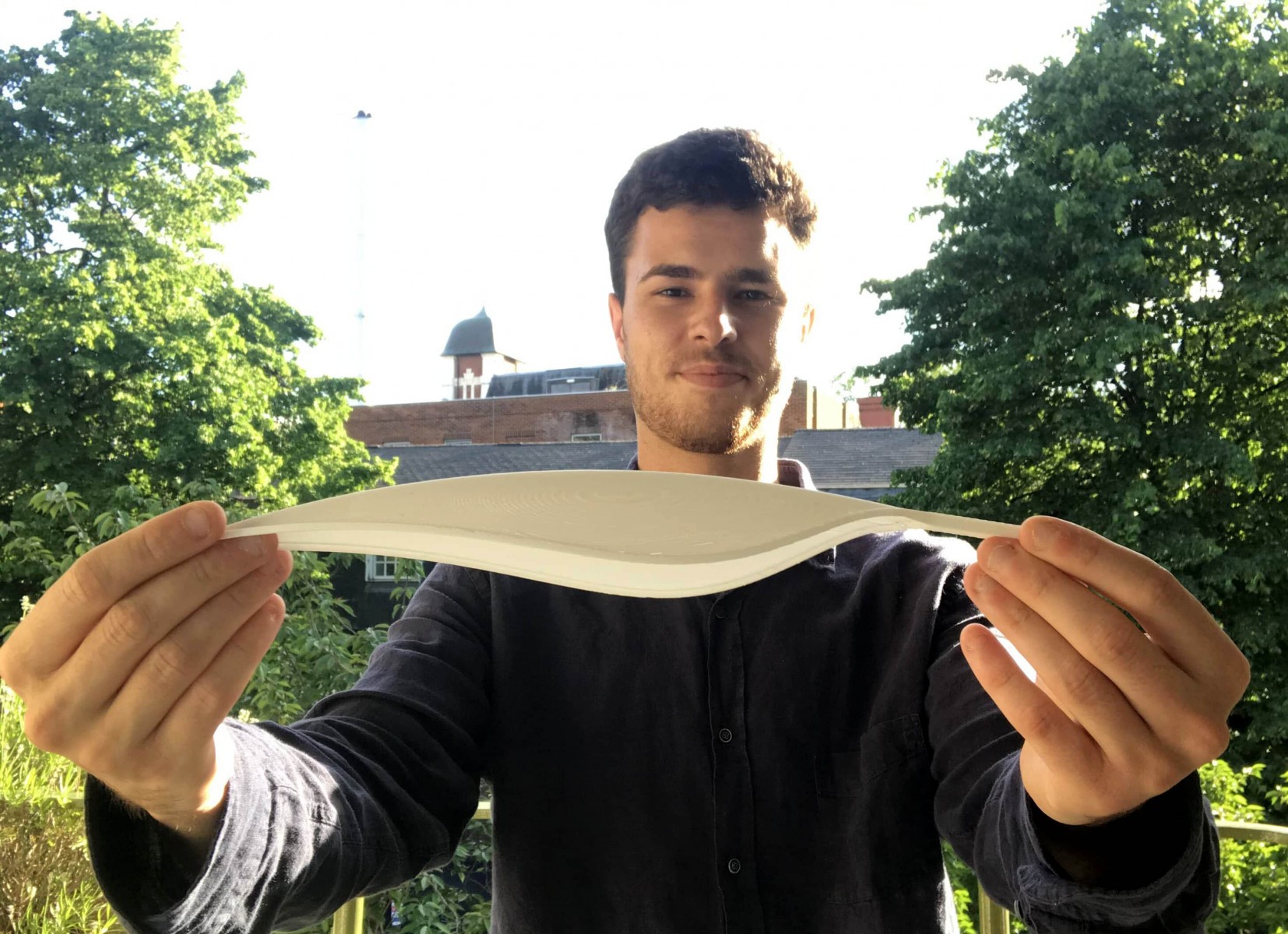 At Covestro we firmly believe industrial designers can and should make the world a brighter place.
Materials for Designing the Future
Please visit our CES page for more info on how our materials make a difference when it comes to designing the future.
Covestro collaborates with College for Creative Studies (CCS)
Covestro once again teamed up with CCS, challenging students to envision the future intersection of mobility, healthcare, and electronics. Check out what they came up with!