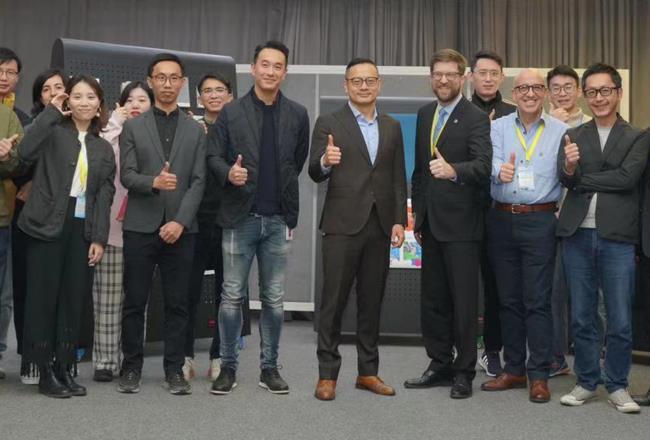 Case study
Providing consultancy on CMF design and material design for GAC R&D Center
Together with GAC R&D Center, we successfully completed the first consulting project on CMF trends and material design. This project marks a new attempt by Covestro in the field of CMF design consulting business.
A market forecast report shows that with the explosive number of China's cars, especially the increase in the proportion of middle & high-end cars, and the rising level of car ownership knowledge & consumer requirements, high-end car interior design with better reputations will occupy a larger market share. In the future, China's car interior design will present core trends of customization, premiumization, and individualization.
Meanwhile, as more young consumers pursue comfortable and aesthetic interiors, interior material quality, feel and even light perception is increasingly affecting consumers' purchasing decisions.
In this context, GAC R&D Center, as the innovation hub of GAC Group, constantly exploring forward-looking CMF design for automotive interiors.
As new energy vehicles thrive, rising numbers of automotive design companies tend to provide more conceptual interior designs.
GAC
R&D Center needs more easily implemented solutions than traditional design to help GAC Group develop solutions that are in line with the current interior design.
As a supplier of automotive materials, we are strengthening our professional capabilities in the field of Color, Material and finish(CMF), to meet the growing design needs in various fields including automotive, while accelerating our transformation from material suppliers to innovation partners.
Based on the current close cooperation, GAC R&D Center selected us again to provide consulting services for them on customized automotive interior CMF design.
The consulting services we provide to GAC Design's Advanced Design team mark another new milestone for Covestro in CMF, In addition to our innovation capabilities in cutting-edge materials and processing technologies, Covestro has gained the expertise to transform CMF design trends into innovative color material finishing solutions that can be mass-produced, creating more value for our customers through color and aesthetics. It is our goal to further expand our collaboration and service offering – in particular with our customers' designers and CMF experts.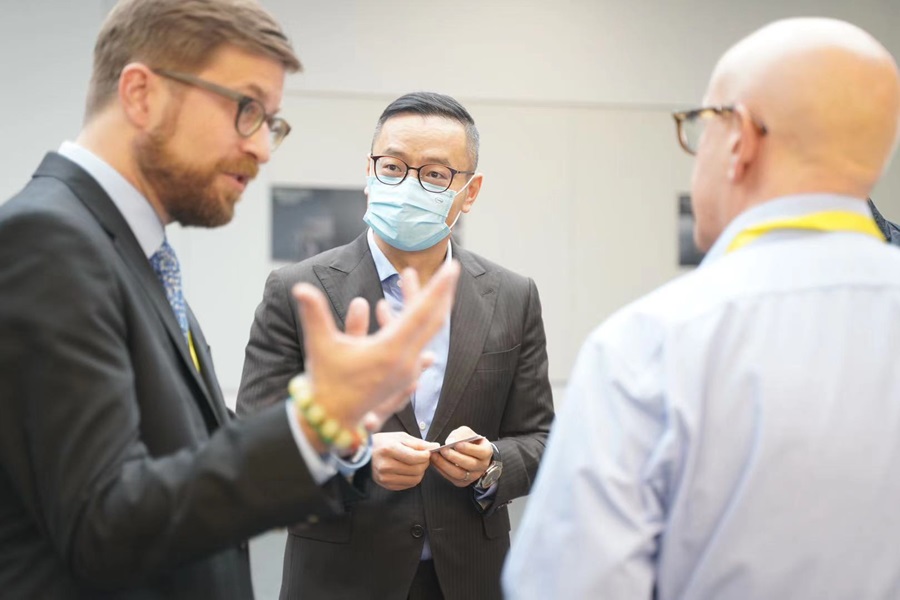 Our Global Color & Design at Engineering plastics Segment was set up in 2018 to provide customers polycarbonate color matching services with global unified quality. They also released the CMF trend colors in 2020 based on polycarbonate materials.
We have tailored a series of CMF design themes and solutions for the concept and style design team at GAC R&D Center through the forecast of automotive interior trends for the Chinese market and consumer research. The final products include the China car Interior Design Trend Report, China Future Consumer Research Report, 2022-2023 Automotive Interior CMF Design Plan and CMF Material Display Walls.
This is the first time that we have provided a customer project solution that ranges from CMF design consultancy to material sampling.
A reasonable selection of colors, materials and finishes for automotive interiors is key to improving comfort and aesthetics. Materials need to cater to the increasingly diversified car interior designs. Covestro's expertise in materials and CMF can not only provide us with the most appropriate materials, but also help us showcase their aesthetic value.
Key Benefits
The "open-innovation" team We deliver inspirational CMF solutions to the designers with our in-house CMF design team and professional designers and colorists across the world.
Forward-looking We incorporate CMF design trends into innovative material solutions and create added value for more customers.
Enhanced competitiveness Our strong connection with design institutions and companies helps to deliver more comprehensive solutions to clients, improving product competitiveness.