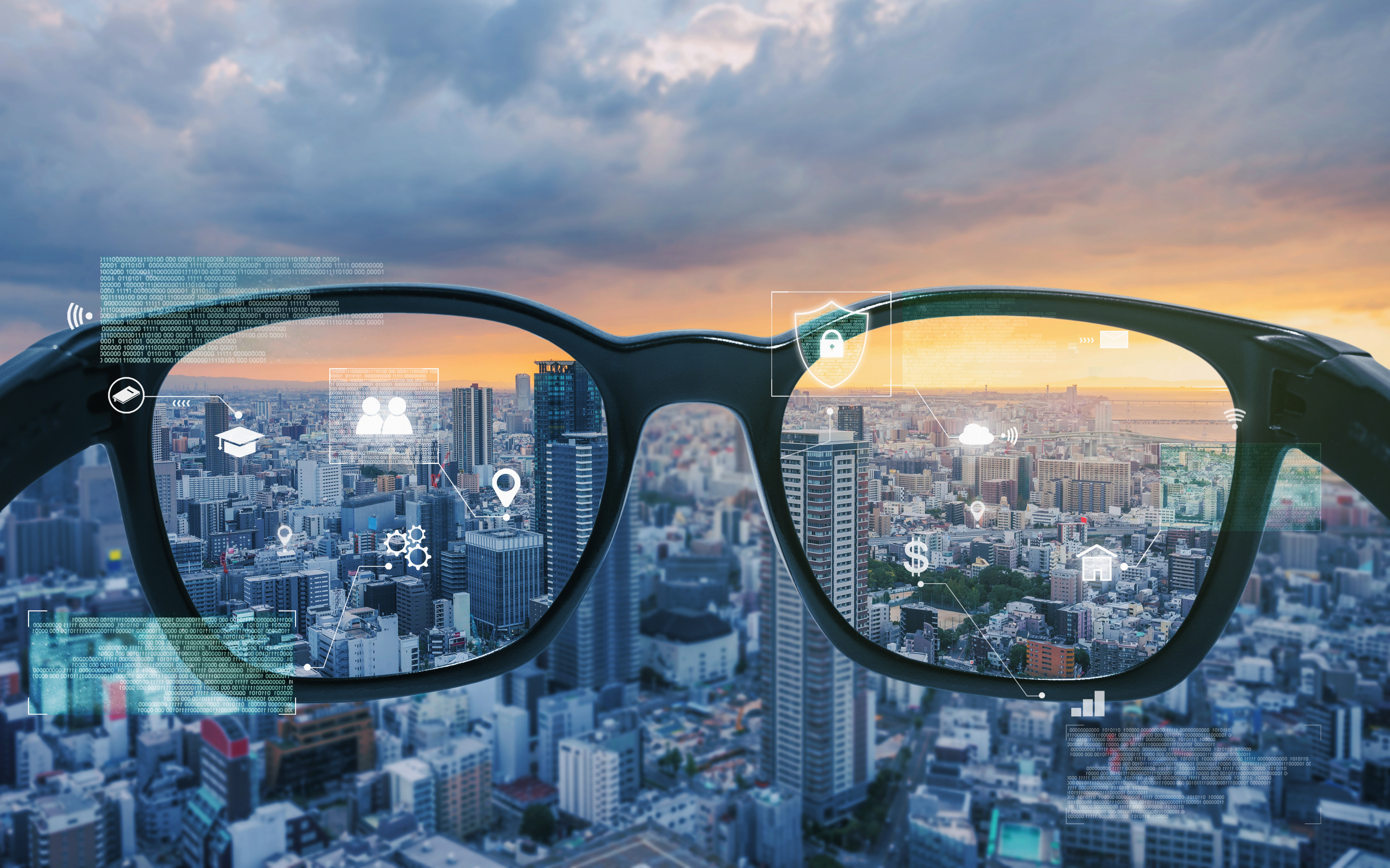 Application
Head-mounted displays: Bringing AR glasses to life with holographic films
Augmented reality glasses require lightweight screen materials that meet the stringent optical and mechanical requirements of the AR industry. Our Bayfol® HX holographic film meets just these needs and we will work with you to customize Bayfol® HX to your specific display requirements.
Featured Brands
Engineering thermoplastic and specialized photopolymer films
Key benefits
Customizable: Adapt our holographic films to your specific display requirements.
Expert support: Get dedicated support from our application development team.
Lightweight: Make products light enough for end users to manage comfortably.
Fully transparent: Achieve glass-like transparency for transparent displays.
Easy to use: Compatible with standard lens production processes such as injection molding.
When manufacturing holographic optical elements,
Bayfol® HX
enables new solutions in multiple applications including thin, lightweight, transparent displays, light-guiding, spectral filters and anti-counterfeit products.
Bayfol® HX is a transparent thermoplastic film coated with a reactive photopolymer formulation, whose characteristics are highly customizable in terms of the substrate to which they are applied, as well as in thickness and holographic performance. The material enables the mass production of volume holographic combiners for lightweight augmented reality displays. It is particularly well-suited to the manufacture of integrated and compact combiners that need to be lightweight, thin, flat and invisible in Off Bragg conditions. We sell Bayfol® HX in rolls of unexposed material and our comprehensive application development services will support you in customizing it to the specific requirements of your own screen or display application.