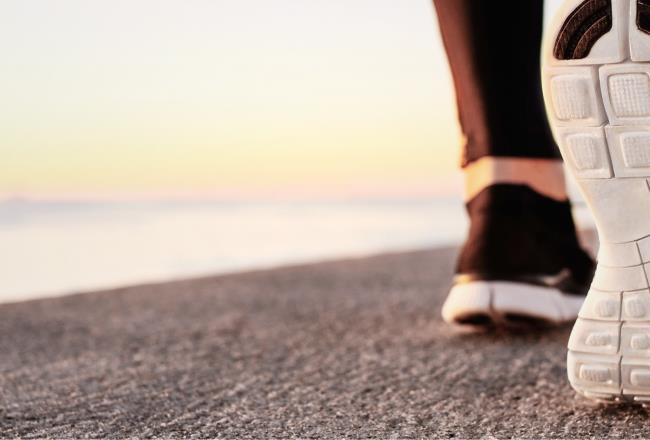 Application
Shoes & footwear: High-performance hard working polyurethanes and adhesives
We offer thermoplastic polyurethanes for strong, safe, flexible and great looking sports shoes. These materials are complemented by a selection of durable adhesives for bonding a wide variety of substrates used in the manufacture of shoes and footwear. Today this even includes automated 2D and 3D printing solutions.
Featured Brands
Polyurethane elastic systems with high impact resistance and flexibility

Desmomelt U aliphatic polyurethane powders for new adhesive raw materials

Thermoplastic polyurethanes

Dispersions for eco-friendly, waterborne adhesives
Key Benefits
Supportive: Choose a partner that works with you every step of the way.
Comfortable: Work with materials that are light-weight and flexible.
Reliable: Use proven materials, which are strong, lasting and durable.
Eco-friendly: Go with our more environmentally sustainable options.
Liberating: Enjoy numerous material options for maximum design freedom.
We partner and advise leading sports shoe manufacturers, brands, designers and adhesive formulators with a broad portfolio of high-quality, low volatile organic compound products. Our materials for sports shoes include light, comfortable Bayflex® polyurethanes with profiles adjustable for everything from hiking boots to the latest fashion. And the Desmopan® range is ideal for ski boots, sports shoe uppers and soles because it is UV-, abrasion-, scratch-, tear-, and impact-resistant. In addition, it holds bright, fashionable colors well. There is also strong demand for eco-friendly waterborne systems and solventborne systems for the formulation of one- (1K) and two-component (2K) adhesives in the footwear sector. We meet this need for strong, sustainable adhesives with our Dispercoll® range.
In addition, our Desmomelt® U family gives sneaker manufacturers the freedom to automate adhesive application using 2D digital printing technology, and the solution can be supplied as flakes and processed into filaments and foils to suit footwear assembly.
Bonding soles via 2D and 3D printing
Our newly developed TPU adhesive can be applied digitally with a 3D printer. The application also uses adhesive filaments that make the process especially quick and efficient. The use of solid filaments means the drying process can be dispensed with and, since application takes place from the melt, the adhesive is already activated. Thus, two process steps can be saved in total. There is no other hotmelt adhesive available with high initial tack, long open time and high flexibility. Basically, it combines the easy application of a hotmelt with the high performance of a PUD.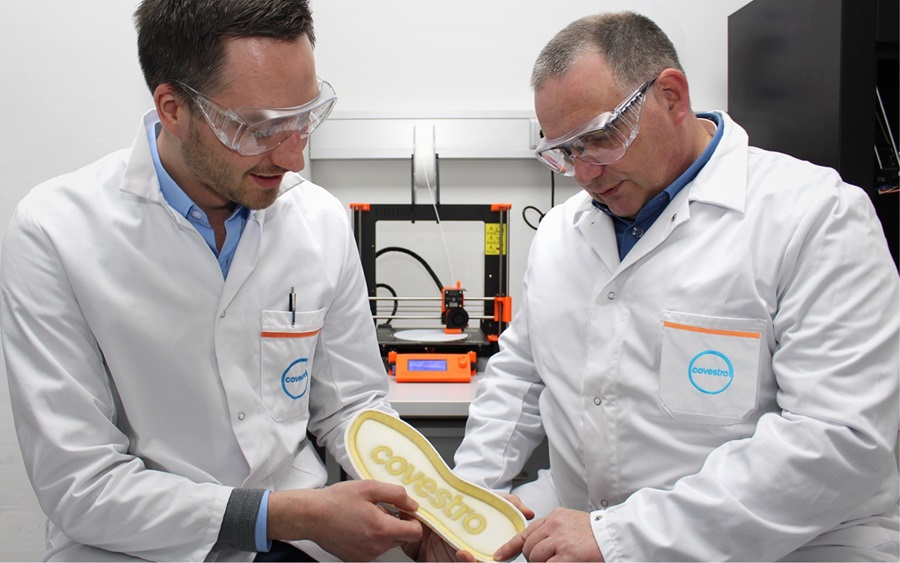 Creating ultra-durable sports footwear with thermoplastic polyurethanes
Our thermoplastic polyurethanes (TPU) are ideal for sports footwear that needs to be especially robust, for example: Ski boots, inline skates, ice hockey boots, and hiking boots. Our Desmopan® TPU range includes special grades particularly suited to ski boots because they are flexible and extremely impact-resistant at low temperatures. We also offer grades that are perfect for a variety of other sports thanks to their low weight, firm and comfortable fit, high scratch resistance and high tear strength. In addition, our versatile materials offer great freedom for fashionable design.