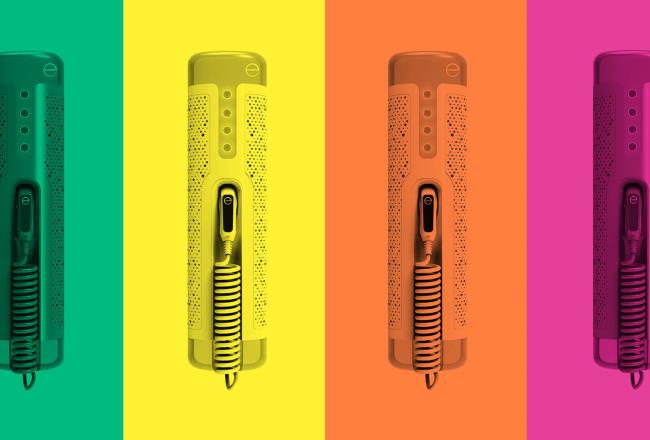 Story
Electrifying the future with Makrolon® polycarbonate design solutions for chargers
Covestro supports collaborations with partners, customers and start-ups from creative designs to efficient product development.
Using the example of an EV wallbox, we would like to demonstrate how we support partners and customers in product development with CMF design and efficient material solutions made of polycarbonate. Open innovation, creativity and design are key at Covestro. As a global and reliable material supplier, we want to support our customers not only in identifying the ideal plastics for a specific application, but also in contributing in the best possible way to concept, product and design development. To this end, we support our customers with application specialists, CMF and material experts, and industrial designers worldwide.
Innovation and sustainability meet CMF design
As a member of the German Design Council and the China Fashion & Color Association, we strive to meet our customers' requirements in terms of color, material and finish (CMF) as a material expert and supplier. Thanks to our innovative strength, Covestro is among the leaders in terms of technology and market trends for polycarbonates and supports industrial designers with know-how, material expertise and design. Covestro is the partner of choice when it comes to offering customers a wide range of technical and functional solutions and services combined with appealing aesthetics and sustainable and renewable materials in CMF - anywhere in the world.
Accelerating product development with renderings
Covestro works closely with industrial designers to visualize future ideas and products at an early stage and to develop innovative material solutions. An example is the collaboration with the Umeå Institute of Design on design concepts for electric charging stations.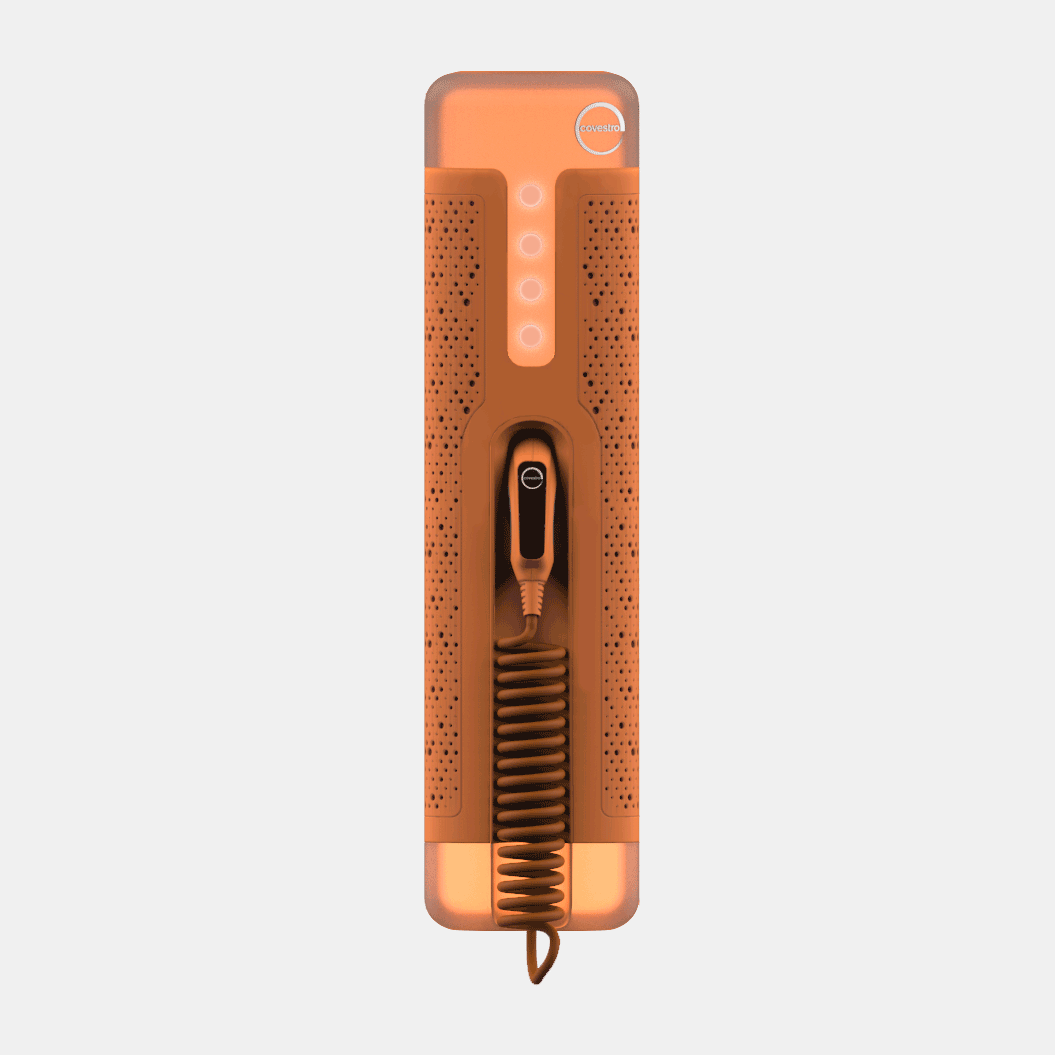 The visualization of design drafts using rendering software is a common practice in order to obtain a photorealistic image of the future product at an early design stage.
In the past, the digital material renderings in this process originated from a rather artistic approach without a real material twin that could be realized in production. As a result, the very realistic-looking digital product visualizations on the PC often did not correspond to the result that emerged in the later industrial implementation of the product.
Realizing digital material twins
As a material manufacturer, Covestro is keen to make the best possible use of its broad material portfolio in digital rendering software.
In digitizing our material portfolio, we rely on complex optical measurement processes that generate a digital twin of the material. The resulting photorealistic renderings are visually very close to the end product.
Instead of time-consuming and costly mockups that slow down the product development process, renderings can be used to create highly efficient, very realistic virtual prototypes. And all of this can be done digitally - without even having to build an injection mold.
In this example you can try out for yourself which visualizations are possible. Test some of our digitized materials on the design of an electric charging station. Which variation do you like best?
Click on the color chip and drag it onto the image of the wallbox to change the design.
Key Benefits
Faster & more efficient: Faster and more efficient product development thanks to digital material twins
Cost & time savings: Thanks to digital material renderings, time-consuming prototypes are a thing of the past
Early error detection: 3D Model helps with early detection of possible defects
Design testing: Test designs at low cost (no need for prototyping with substitute materials or 3D yet)