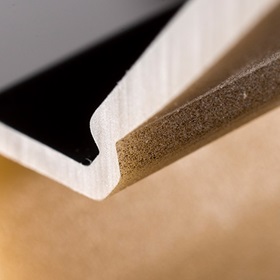 Bayflex® resists the elements and adapts to your design needs
The Bayflex® family of polyurethane elastic systems has enormous versatility owing to individually adjustable properties, accurate reproduction of surface details and combinability with other materials, all of which add up to a high degree of design freedom.
In solid form Bayflex® has high impact resistance and flexibility, even in extremely cold environments. This makes paintable, weather resistant and UV-resistant Bayflex® just the right material with which to encapsulate windows and glass roofs. Its excellent flowability and low injection molding processing pressures make the material particularly suitable for large, curved windows. For soft applications, Bayflex® integral-skin foam systems are used to provide comfort on furniture and shock-absorption in safety padding on account of their excellent cushioning properties.
Key Benefits
Truly versatile: Can be customized to create a wide range of hard or soft materials.
Ease of use: Good flowability, low processing pressures and fast demold times.
Paintable: Another feature that adds to this material's versatility.
Hard-wearing: Weather-, water- and UV-resistant options available.