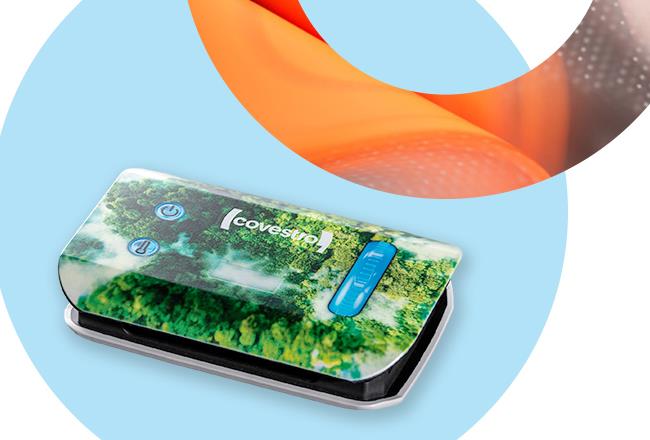 Smart design
Smart design: Unleashing innovation through customer needs
We are always curious for ways to make our products more sustainable and more helpful to our customers. By incorporating technologies like blockchain or augmented reality, we create more efficient and effective solutions that are functional and more sustainable as well as aesthetically pleasing.
For us, smart design is an approach that seeks to optimize the functionality, sustainability, and aesthetics of a product.

It may not seem so obvious, but smart design is essential for realizing a circular economy. For example, it helps us to establish transparency in the value chain through the ability to identify, track and trace each component. And it enables us to connect different experts to develop innovative material solutions, thanks to digitalization and open innovation.

The plastics industry is an integral part in the push towards a circular economy. We aim to cut plastic waste to reuse, recycle and evolve materials. For us, this is deeply connected to a change process and our own transformation. There is more than just potential in digitalization – there is a real value and drive to a brighter future!
Industrial Design to look, feel and touch – our CMF design trends. Feel the difference!
How do we create a material experience in the digital space? How do we appeal to designers in a visual and creative way? And how do we provide inspiration and a wow experience? CMF is our solution for you.

Experience infinite design possibilities, including colors, surface finishes and textures.
Get inspired by our CMF design trends