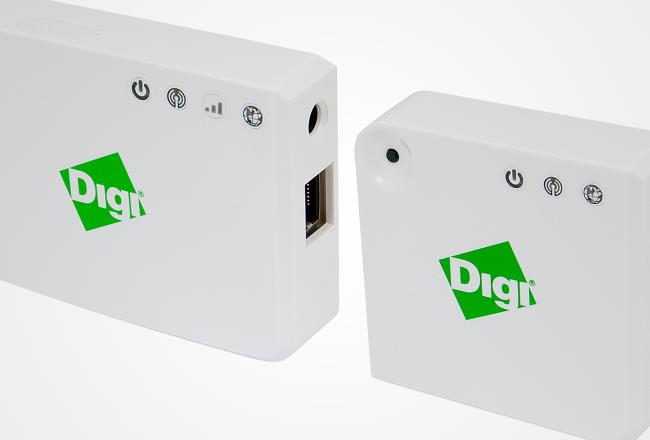 Case study
Makrolon® keeps IT housing looking great over the long term
Aesthetics can be as important as function in today's design-conscious world. Which is why DIGI International wanted its new private-label gateway product made with durable materials that look great over time - despite exposure to UV and other environmental factors. Makrolon® made it possible.
When connectivity provider,
DIGI International
was looking at producing a private label version of its XBee® Gateway, it received customer feedback on inconsistent coloring of the white housing. DIGI asked us for a material that would solve the problem and meet all other technical requirements too.
In order to hold its color and prevent fading, the material used for the gateway had to have excellent UV resistance that would help prevent color degrading, even when consistently exposed to direct sunlight.

Our support to DIGI included identifying Makrolon® 6487, the right polycarbonate to ensure consistent quality over time, as well as color matching and recommending a specific, bright white color be used with a pre-colored resin. At the functional level Makrolon® 6487 provides remarkable toughness, good heat resistance, and high dimensional accuracy with superior flame retardance, durability, and impact resistance along with processing advantages such as easy mold release.


Why Makrolon® 6487 was the right solution for DIGI gateway housing
High stability: Remains relatively unchanged when exposed to ultraviolet (UV) light.
Flame retardant: Resists catching on fire and can slow or resist burning.
Ultra-durable: This polycarbonate is exceptionally resistant to impact and chemicals.
Ease of use: Medium viscosity means material is easy to release from the mold.