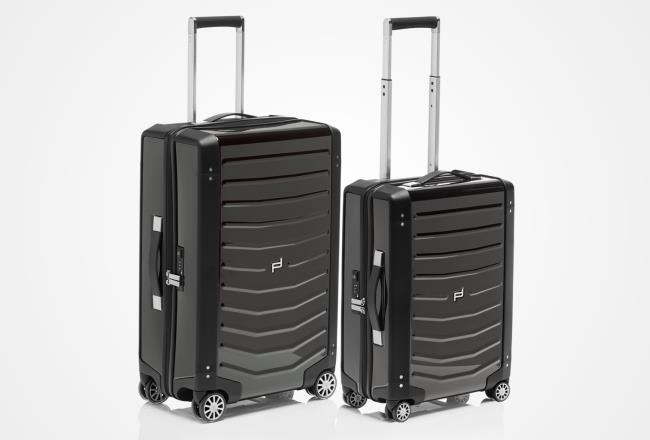 Case study
Makrolon® improves travel with light and rugged suitcase
Premium luggage needs to look good and take a beating without tipping the scales. Our high-performance polycarbonate Makrolon® offers both style and performance for the Porsche Design Roadster collection – without extra weight.
Travel goods manufacturer
Müller & Meirer
teamed up with us to find the right material to make a great hard-shell suitcase for Porsche Design. The luggage would be built to deliver the attractive aesthetic, durability and security that consumers want and need.
We needed a material that was lightweight yet tough enough to keep personal items safe and secure at all times. And a solution that would offer plenty of creative freedom for designers.
A special grade of Makrolon® was the right choice for the hard, yet lightweight shell of the suitcases in the Porsche Design Roadster collection. Our versatile thermoplastic provided impressive design freedom, excellent surface properties and a wide range of color options, making it a great fit for this luxurious travel bag. These properties, along with Makrolon® polycarbonate's light weight, scratch resistance and durability set it apart from other, similar materials.
Why Makrolon® was the right solution for the Porsche Design Roadster collection
Lightweight: Makrolon® offers high performance without weighing down your applications.
Tough exterior: Impact and scratch resistant to withstand the demands of modern travel.
Multiple color options: Transparent, translucent and opaque options and custom colors.
Strong & stable: Maintains original shape when exposed to heat or humidity.