Featured Brands
Heat-resistant thermoplastic for automotive, lighting, and medical technologies

Versatile toughness via blends of PC+ABS; PC+ASA; ABS+PC and PC+SAN

Baytherm®: Low-density, high-insulation PUR foam for cold and hot applications. Ideal for refrigerators, containers, heating pipes, and boilers

Smart combinations of polycarbonate and polyester in ultra-tough materials

High-performance polycarbonate for applications in diverse industries.
Key benefits
Durability: High-strength PC resists impacts, even at low temperatures.
Flame retardancy: Dedicated PC grades comply with industry specifications and standards.
Heat resistance: Both PC and PU support a wide range of temperatures.
Ready for the future: PC supports signal transmission for IoT compatibility.
Flexible designs: Both PC and PU foam support thin-wall designs for greater design freedom.
Polycarbonates and polyurethanes are essential materials for home appliances – from impact-resistant PC panels and housings to the high-performance PU foams that keep refrigerators cool. Our design-friendly polycarbonates are ideal for the latest CMF trends. Polycarbonates and blends provide lightweight portability and flame-retardant safety for both white goods and smaller appliances without sacrificing on strength or appearance. For device and appliance interiors, PC and its blends provide added protection for batteries and electronics thanks to their electrical insulation properties. Excellent signal transmission is another virtue of polycarbonates that enables uninterrupted connectivity for smart homes. Furthermore, PC can be overmolded with TPU to achieve soft-touch surfaces. Inside refrigerators, our totally formulated PU systems supply all the necessary raw materials for high-performance foams. Alongside excellent thermal insulation, PU systems offer manufacturing benefits such as low-cost production and adhesion to multiple surfaces. Our polyurethanes support the latest industry trends such as front door touch panels without creating thermal bridges. With next-generation materials like BAYTHERM® Microcell, which relies on super-insulating micropores, we are working to set new efficiency standards for home appliances.

Fridges and freezers: High-insulating PU foams lock in heat
PU foam is the material of choice for refrigerator insulation. With a market penetration of around 99%, it is used by all major refrigerator brands across the globe. For builders and homeowners, cyclopentane-blown rigid PU foam makes an ideal insulating material thanks to its inherently low thermal conductivity. Its high-strength, halogen-free composite structure enables both thin-wall designs and enhanced sustainability.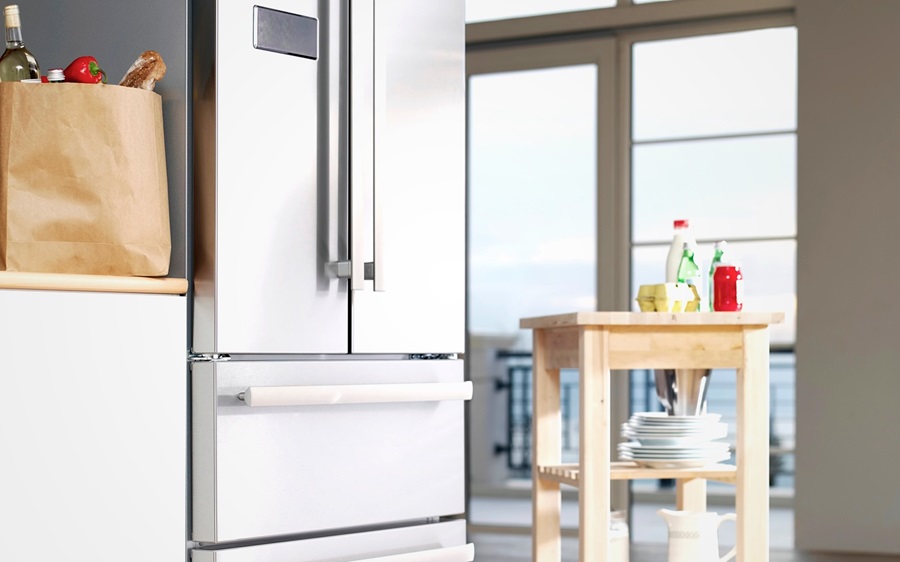 Microcell PU foams: Next-level thermal insulation for refrigerators, freezers and more
As we strive to improve energy efficiency in appliances, one of our latest solutions is BAYTHERM® Microcell. This innovative material is made up of pores that are not much thicker than human hair. Smaller pores mean better insulation, and with BAYTHERM® Microcell we achieved a 40% reduction in pore size compared to conventional rigid PU foam, for an energy savings of up to 6%. What's more, we are currently developing ways to reduce the pore size even further – for even better insulation and energy efficiency in home appliances.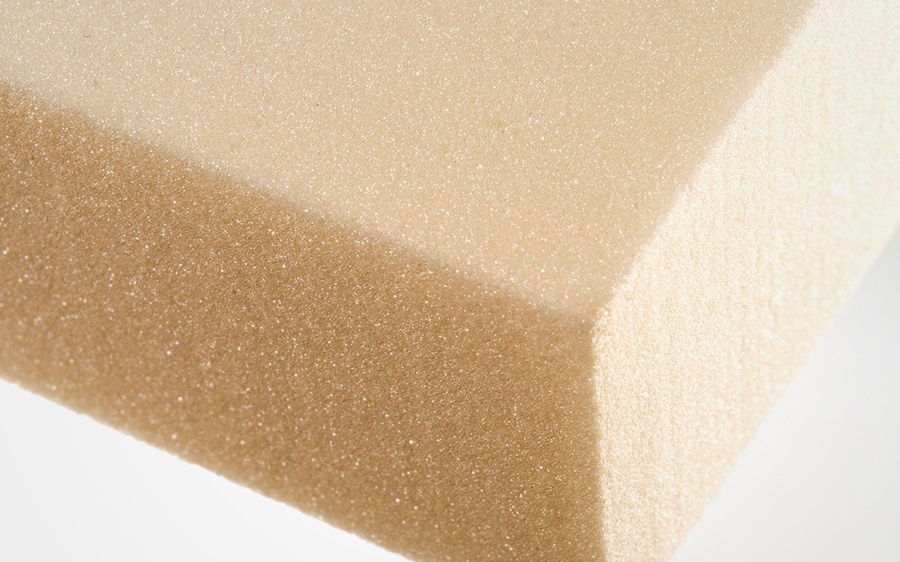 Appliance interiors : PCs keep your devices safe and smart
Bayblend® is often used for the housing of electronics components thanks to its high flexibility, flame retardancy and electrical insulation properties. Makrolon® solutions can protect batteries for a higher safety and bettter heat management. Polycarbonates and PC blends are generally very friendly to connected devices. Our special Makrolon® IR transmittance product enables an efficient infrared control in home devices such as vacuum cleaning robot and air conditioner.
Appliance exteriors: strength, safety and aethetics with our PC solutions
Makrolon® and Bayblend® products are robust, lightweight, durable, and flame-retardant with excellent heat resistance. Special colors can also be developed upon request. These material families provide perfect solutions for appliance exteriors, and not only meet industrial standards, but also are abreast of future engineering trends and design concepts. Makroblend® provides extra chemical resistance that are particularly interesting on personal care or kitchen devices, while Apec® offers higher VST (vicat softening temperature) that enables a unique adoption of polycarbonates solutions on devices requiring high heat resistance during manufacturing process or in daily use.