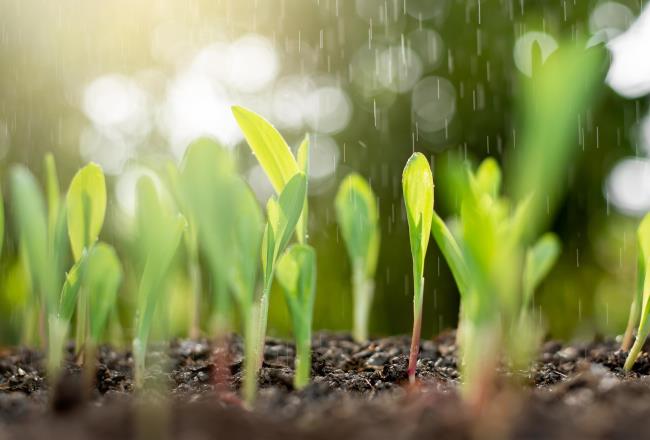 Application
Seed coatings - Covestro-Amulix: Innovative, biodegradable seed coatings
With high quality, innovative plant-based seed coating solutions we can face some important environmental and social challenges of today. Amulix® is the way ahead.
Featured Brands
Bio-based, bio-degradable seed coatings for vegetables and field crops.

Polyisocyanates for a wide range of PU foams, coatings and adhesives

A wide range of polyols for high-performance polyurethane applications
So are you interested in...
… biodegradable polymers to coat your seed with?
… seed coating that is safer for your seed?
… bio-based seed coating that comes with very good processing properties?
... FIBL/SKAL organic certified seed coating?
Delivering high quality and respecting nature
The world is changing faster than ever. Our global population is rising, our resources are diminishing, and our agricultural supply chains are under pressure. For these modern-day challenges, we might need some modern-day solutions. This is where Covestro-Amulix comes in.
Our high-quality, innovative, plant-based seed coating solutions are set to revolutionize the agricultural sector. These offer a viable solution to the current practice of using fossil-based, synthetic coatings with limited biodegradability. Our starch-based seed coatings can drive the seed industry into the 21st century.
Not only do Amulix® seed coatings outperform traditional coating solutions on germination, dust-off, and processing, they are also bio-based and biodegradable, do not contain microplastics, and have lower carbon footprints. With the seed industry having to cope with new regulatory restrictions, now is the time to make a change.
Looking for a better performing and more sustainable seed coating solution?
"Covestro has reinvented themselves from a chemical company into a more sustainable company. Offering biodegradable coatings and looking towards adjacent markets, they entered the seed coating market some years ago with first trials. With Amulix, Covestro has now found a synergy in innovation & sustainability and is becoming a serious market player in the seed coating business."