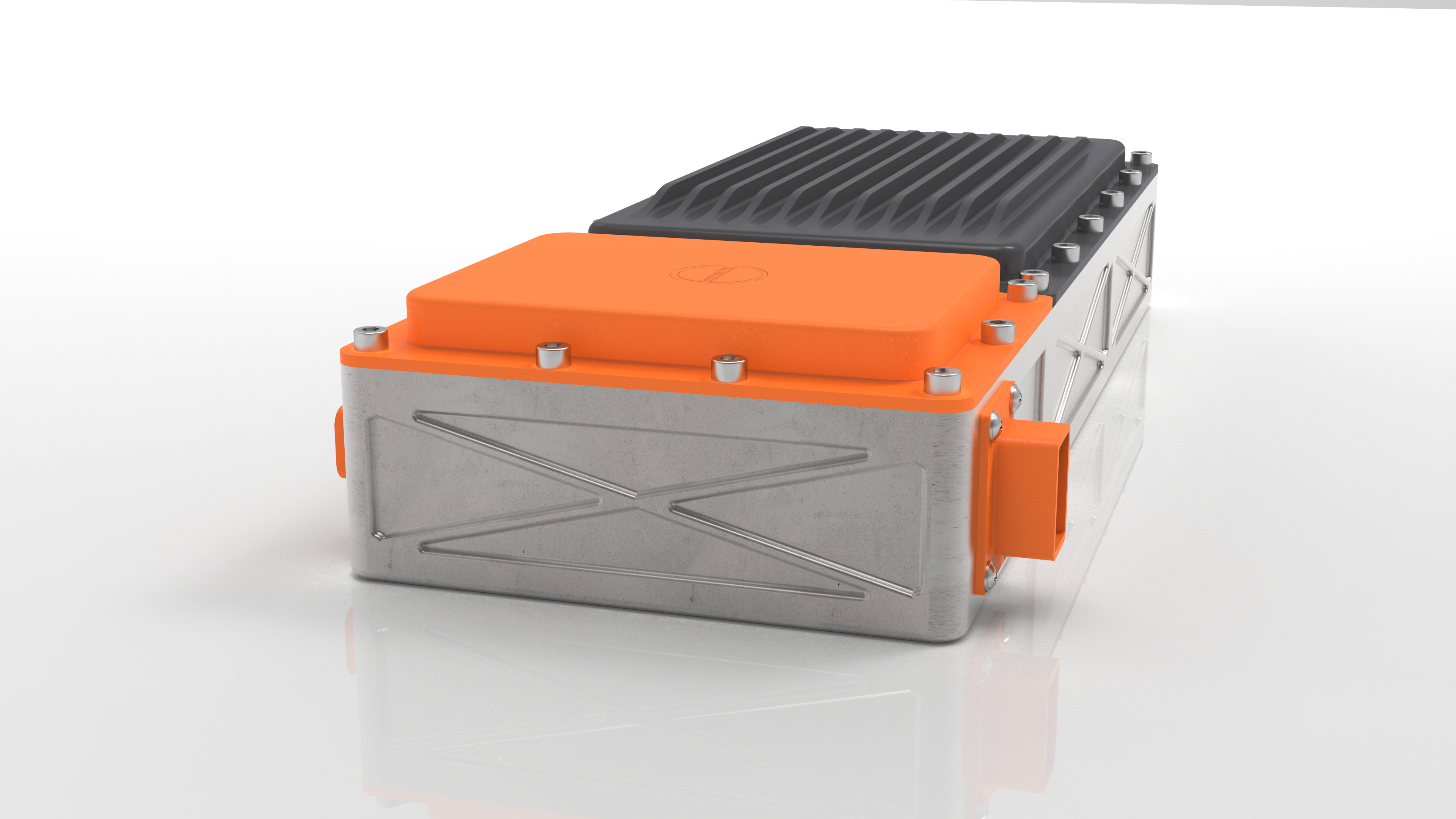 Story
Charging ahead with polycarbonates for high voltage components in EVs and EE
The automotive industry is transforming before our eyes. Covestro is charging ahead with improved Bayblend® and Makrolon® grades that meet Comparative Tracking Index (CTI) ratings and flame retardance (FR) specifications for high voltage components, including Lithium Ion batteries and power electronics.
e-mobility material innovation: Bayblend® and Makrolon® grades for high voltage applications
Covestro polycarbonates offer excellent electrical properties that have been proven in manifold applications in the EE industry. Today, due to current trends toward increasing energy density and reducing component size, electric vehicles (EVs) require increasingly more FR materials that provide a CTI of 600V (CTI describes a material's resistance against electrical creepage).
Traditionally, polycarbonates have fallen short of this rating. But now, Covestro, the inventor of polycarbonates, has once again shifted its innovation into high gear, developing new solutions based on amorphous polycarbonates that combine a UL94 V-01 flame retardancy rating with the highest rating in CTI of 600V1 according to IEC60112. These new materials include grades out of our flame retardant Bayblend® and Makrolon® product line.
And there's more.
Covestro has developed flame retardant thermally conductive grades for heat management in high voltage applications offering a CTI of 600V1 . More materials are in the product pipeline or can be developed according to customer requirements.
The newly developed portfolio is designed for applications in battery packaging, high voltage components of the electric powertrain and general E&E applications like EV charging equipment and photovoltaics.
Materials that measure up: Tested according to IEC60112
The CTI is measured and rated according to IEC60112. Its result is a voltage rating of the tested material between 175V and 600V. According to the rated voltage, the materials can be sub-grouped into Insulating Material Groups (IEC). Taking the CTI rating, the operating voltage and the pollution degree into account, a minimum distance between tracks can be derived to guide the design engineer.
The CTI test consists of two electrodes placed in a pre-defined distance on the substrate. Starting between 300 and 350V, at each voltage test level a conductive solution is applied between the electrodes. If a voltage level is successfully passed, it can be gradually increased until it reaches the maximum test voltage of 600V. If a voltage level failed in the test, the CTI is defined as the last voltage level where the test was passed.
"Until now, flame-retardant polycarbonates failed to provide an electrical creepage resistance of 600 V. Extensive fundamental research and valuable customer input from the target industries set the foundation to develop polycarbonate-based grades that combine the positive properties from amorphous materials, such as dimensional stability and low warpage, with improved electrical properties."
Range of materials options for low voltage components
When it comes to thermal conductivity, metals typically outperform their thermally conductive plastics counterparts. But in terms of design or mass production, plastics leave metals in the dust. Taking advantage of design freedom, intelligent design of a plastic heat sink can often result in cooling performances similar to that of a metal heat sink.
In addition to our (CTI/FR)1 grades, Covestro offers a wide portfolio of black, electrically conductive, and white, electrically insulating, thermally conductive plastics. Some of these grades are equipped with an additional FR package yielding a UL94 V-01 rating.
For moderate heat dissipation, we suggest Makrolon® TC110 FR, which is electrically insulating and offers a low carbon footprint.
For higher heat dissipation, Makrolon® TC629, an electrically conductive grade, is the material of choice.
Beyond supplying materials, Covestro offers a wide range of support that helps customers take their ideas from the drawing board to consumer driveways. This includes digital engineering, such as thermal simulations, structural simulations, rheological simulations and mold design support, as well as on-site processing and production support.
1 CTI & UL94V / FR data is the result of Covestro internal tests. Values and colors are preliminary.
Key Benefits
Burning behavior and improved electric properties UL94 V-0¹ in combination with a CTI rating of 600V¹ (acc. to IEC60112)
Operating temperature Vicat temperatures from 105 – 145 °C for various applications
Dimensional stability Low shrinkage, low warpage
Mechanical behavior Almost constant tensile modulus over a wide temperature range in combination with high ductility
Heat management Portfolio includes thermally conductive and electrically insulating Makrolon® TC grades with improved CTI¹