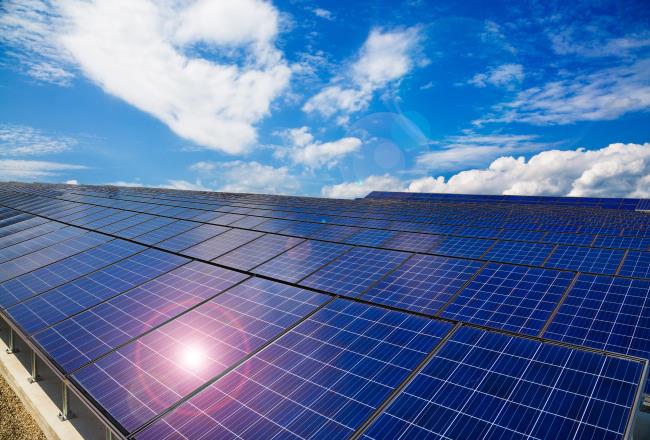 Story
Sustainable PU composite frame: Breaking through for solar panel frames
The polyurethane (PU) composite solar panel frame, jointly developed by Covestro and its partners, provides a new solution for the selection of frame materials for photovoltaic (PV) modules. The integrated solution of PU Pultrusion composite combined with PU waterborne coating gives solar PV module manufacturers a new material option beyond aluminum alloy frames.
Looking for innovative solar panel frame materials
In the process of achieving a circular economy, renewable energy sources such as solar power play a significant role in both current and future energy mixes. The frame is an important component of solar PV modules, fixing and sealing the modules and backsheet while enhancing the strength of the modules. This strengthening helps to facilitate the transportation and installation of the modules, and performance of the frame directly influences the mounting and service life of the modules.
Aluminum profiles are currently the dominant material for solar PV frames. With the rapid development of solar energy harnessed through PV modules, the amount of aluminum resources used in the production of solar panels is also increasing year by year. Primary aluminum is the upstream raw material used in the design and production of aluminum profiles. The production of primary aluminum requires high levels of energy consumption and, subsequently, typically releases huge quantities of carbon dioxide emissions.
According to the data from www.eco.gov.cn in 2020, production of every one ton of primary aluminum consumed approximately 13,500kWh of electricity, leading to the total energy consumption of the industry reaching approximately 501.2 billion kWh. This energy consumption for primary aluminum alone accounted for approximately 6.67% of all energy consumption in China.
With the implementation of China's "2060 Carbon Peaking and Carbon Neutrality Goals" under macroeconomic controls, it is difficult to expand new production capacities in primary aluminum industries. Faced with both a rapid growth in demand and limited production capacity, solar module manufacturers have begun seeking new technology and cost-competitive alternatives to aluminum alloys in order to both control the price of raw materials as well as curb the high energy needs typically encountered when transitioning to sunlight as a renewable energy grid resource.
PU composite frames: Exceptional material properties
The polyurethane composite solar panel frame developed by Covestro and its partners has demonstrated excellent material performance. As a non-metal material, polyurethane composite frames also reduce the overall price and increase energy efficiency for solar panel module manufacturers over traditional metal aluminum frames.
Covestro's polyurethane composite has superior mechanical properties. Its axial tensile strength is more than 7 times that of a typical aluminum alloy. It also has strong salt mist corrosion resistance and chemical corrosion resistance. These properties are crucial for frame certification tests. Photovoltaic modules sealed with Covestro's PU composite frame have passed IEC 61701-201 salt mist corrosion testing for solar PV modules and IEC 62716:2013 ammonia corrosion testing. For the solar panels installed in high moisture environments (for example. offshore and coastal areas), these anti-corrosion features are even more important in order to ensure a required long service life.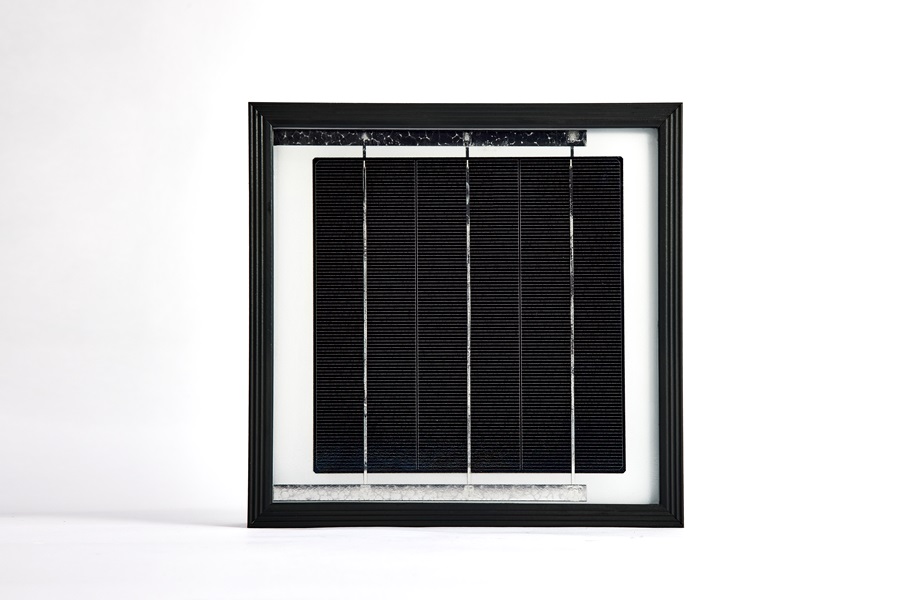 Non-metal frames: An ideal substitute to aluminum alloy frames
The volume resistivity of PU composites can reach 1×1014Ω-cm. If a solar PV module is packaged with a non-metal frame, the possibility of forming a leakage circuit is greatly reduced, helping reduce occurrences of Potential-Induced Degradation (PID) .The harm of the PID effect results in power attenuation and a decrease in power generation. Therefore, reducing the PID effect can improve the energy generation efficiency of solar panels.
Long-lasting protection by waterborne PU coating
Covestro has developed the two component waterborne polyurethane coating technology for its PU composite frames to protect solar panel frames that are exposed in outdoor environments for years. The major binders in the formulation are Bayhydrol A and Bayhydur series products. Comparing to traditional solvent borne coatings, this new solution reduces approx. 90% VOC emissions. Meanwhile, it is expected to offer long durability and save repainting costs due to strong adhesion to the PU composite substrate, excellent abrasion resistance and super weathering stability. This new coating solution demonstrates high productivity as well - after spraying it dries fast and builds up a thin surface film, allowing for rapid product application.
PV modules equipped with PU composite frame certified by TÜV Rheinland
Photovoltaic module systems with Covestro's PU composite frames have been certified by TÜV Rheinland in 2021, showing that this new material can meet the stringent requirements of the renewable energy sector while providing a low-carbon emission, high-quality solution to development needs.
This integrated PU composite frame and Waterborne PU Coating solution lays the foundation for Covestro to capture the emerging growth opportunity in renewable energy. We are excited to cooperate with industrial chain partners to jointly drive the technological progress of the renewable energy industry and boost a circular economy for the new future!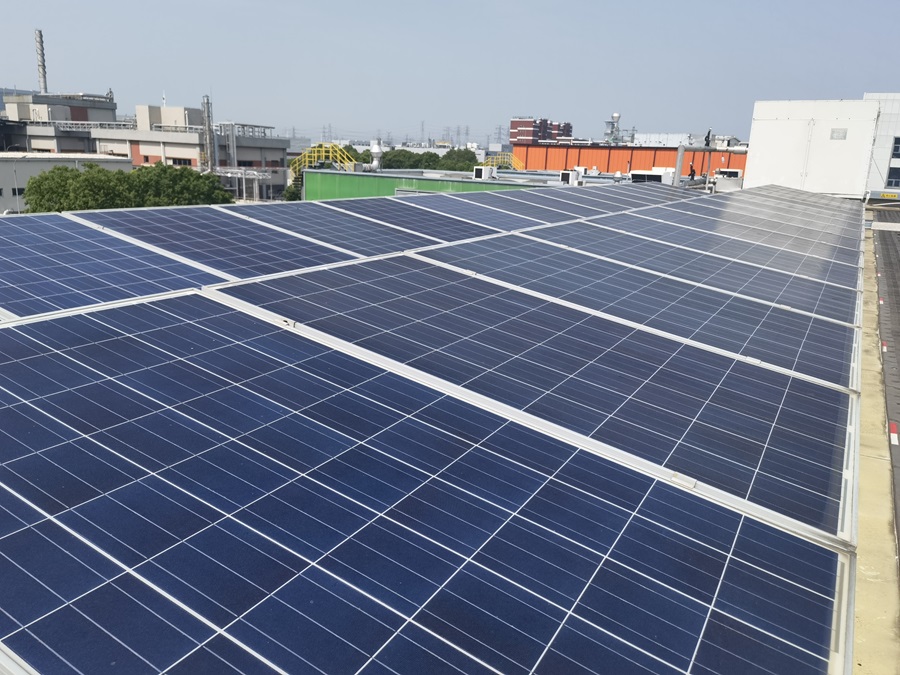 Benefits of Baydur® Pultrusion for solar panel frames
Excellent material properties: superior mechanical properties. strong salt mist corrosion resistance and chemical corrosion resistance.
Non-metal frame: reduce PID phenomenon and improve the power generation efficiency of PV modules
Long-lasting protection by Waterborne PU coating: great weather resistance, good adhesion to the PU composite substrate, and low VOC emission.
Certification: PV modules with Covestro PU composite frames have been certified by TÜV Rheinland