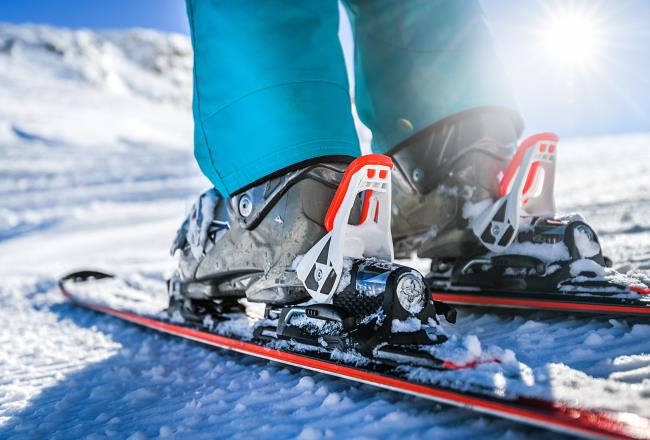 Story
Tailor-made Desmopan® TPU for ski boot applications
To meet the demands of skiers, ski boots must offer performance advantages such as high cold impact resistance while withstanding repeated use. Thermoplastic polyurethanes (TPU) offer a winning combination of durability and design freedom for the ski boot industry.
Designed for cold temperatures
Our Desmopan® TPU resins can be used to produce the shells and upper cuff of different types of ski boots including racing, freestyle and downhill.
Covestro offers a range of Desmopan® TPU resins developed to meet the essential requirements of ski boot manufacturers. The Desmopan® 38XX series is an excellent grade for standard ski boot applications. For more demanding ski boot applications that require a material with increased cold impact and flexibility, the Desmopan® 98XX series is an excellent choice. And if the ski boot has transparent components, the Desmopan® 96XX offers high transparency even at high wall thickness.
Ski boots formed from Desmopan® TPU resins are durable and satisfy all demands in regard to tensile strength and resistance to wear and scratches, even at cold temperatures.
For ski boot manufacturers looking to add performance, strength and reliability to their products, Desmopan® TPU resins is a go-to material.
Enabling design freedom
Due to the performance characteristics of cold impact and durability, Desmopan® TPU resins offer design freedom. Designers can reduce the wall thickness to produce lightweight boots or use transparent grades with high transparency at high wall thickness.
Desmopan® TPU resins can also be partly recycled at the end of their service life.
Key Benefits
Durable Offers resistance to cold impact, wear and scratches, even at low temperatures
High performance Provides excellent cold impact and flexibility for ski applications
Design freedom Enables the ability to customize wall thickness and transparency
Easy to manufacture Processed by injection molding