Sportswear, apparel, home textiles, footwear, and outdoor and sport materials are all fast-moving sectors driven by constant innovation and ever shorter product cycles. Industrial applications also face pressure to adapt to trends quickly. Covestro material and process solutions are found in fashion and functional textiles, textured synthetic materials, footwear and even roofs and car interiors.
In this series of three webinars - each of which will be repeated twice, during the morning and afternoon CEST – Covestro will present innovative solutions that are already available today, which help to make textile coatings, films and adhesives more digital and more sustainable.
"In times when personal exchange is difficult and physical trade fairs are canceled, we have decided to use this series of webinars to interact with our customers. We look forward to welcoming you to our expert talks."
Digital textile printing: high-performance waterborne ink binders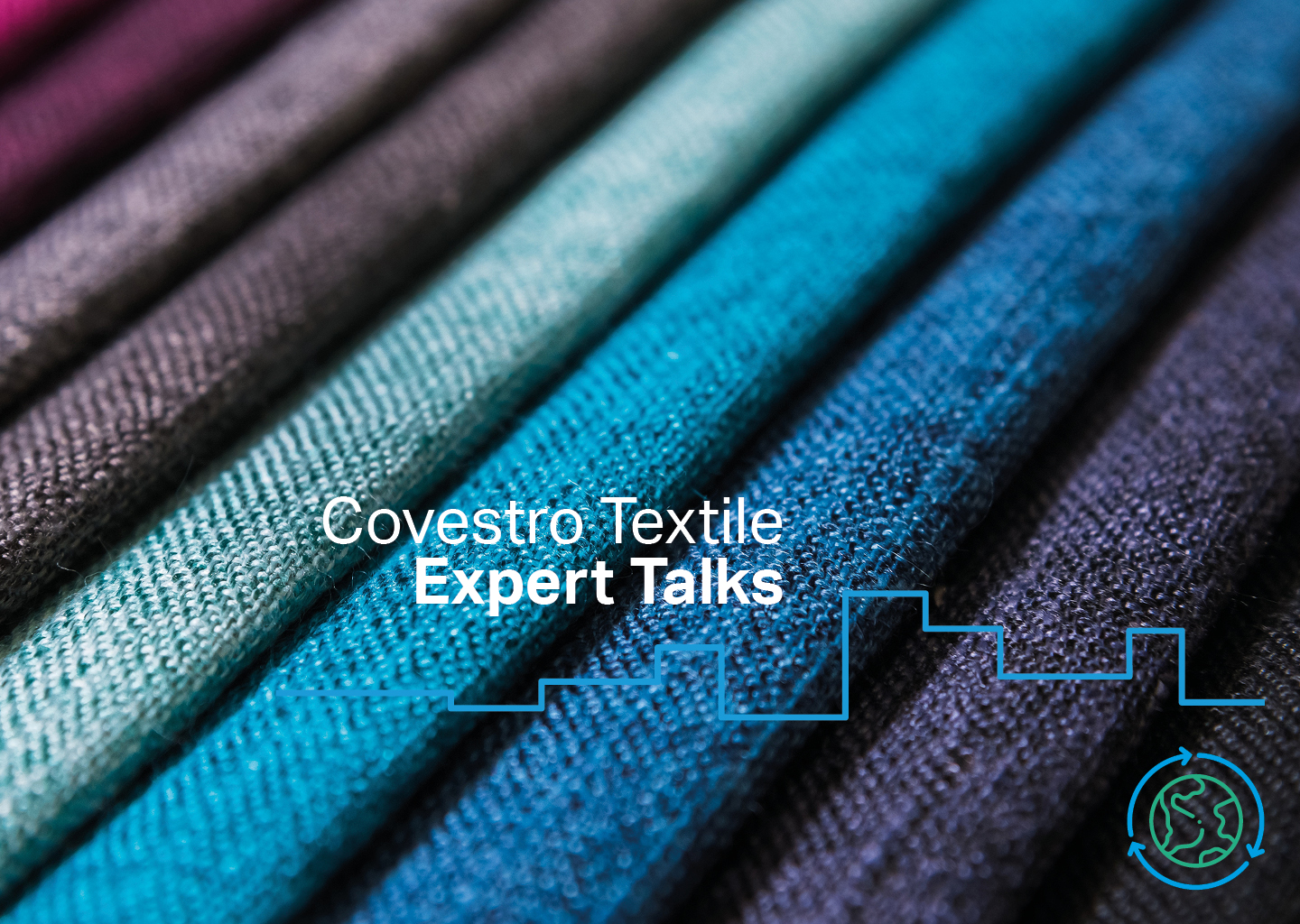 As production methods grow more flexible and customized, we see that fashion and sports brands, home textile producers and coating manufacturers are turning to digital textile printing. INSQIN® waterborne PU printing ink binders enable colorfast, washing resistant colors to be applied via efficient inkjet printing, delivering soft touch fabrics and good haptics that are preferred by many customers.
Digitally printed adhesives for textiles and footwear application: simplifying footwear production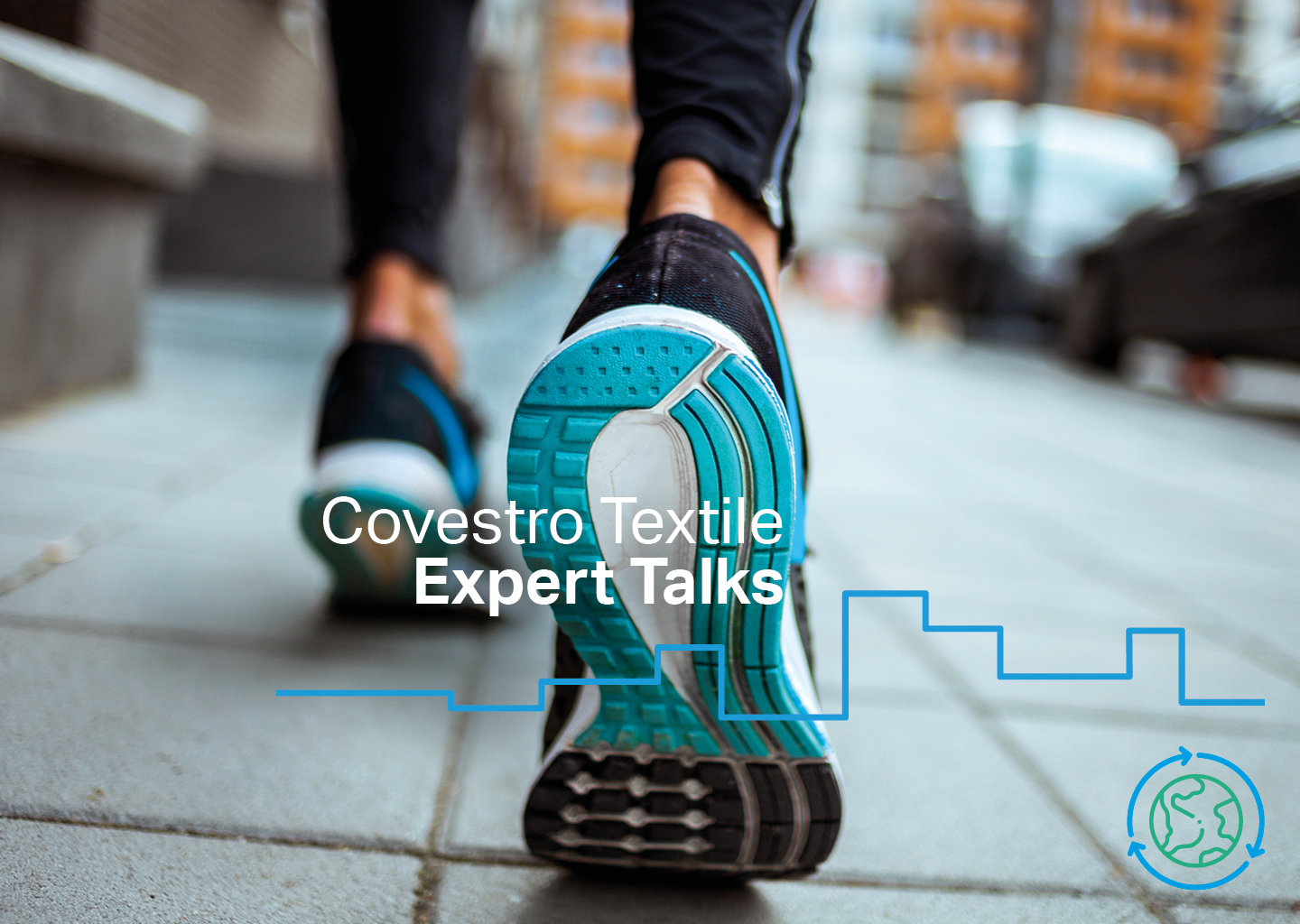 The application of adhesives in textile and footwear production often involves many manual steps. In many cases adhesives are still brushed on manually. Covestro offers adhesive raw materials that enable glues to be applied using a precise and efficient digital printing application. This can result in fewer rejects and less material waste from over-cementing, while reducing the number of processing steps. We are working with application providers and machine integrators to increase efficiency.
Thermoplastic polyurethane (TPU) films: simple hotmelt processing for textile lamination and fabric coating applications to combine high-tech properties and versatility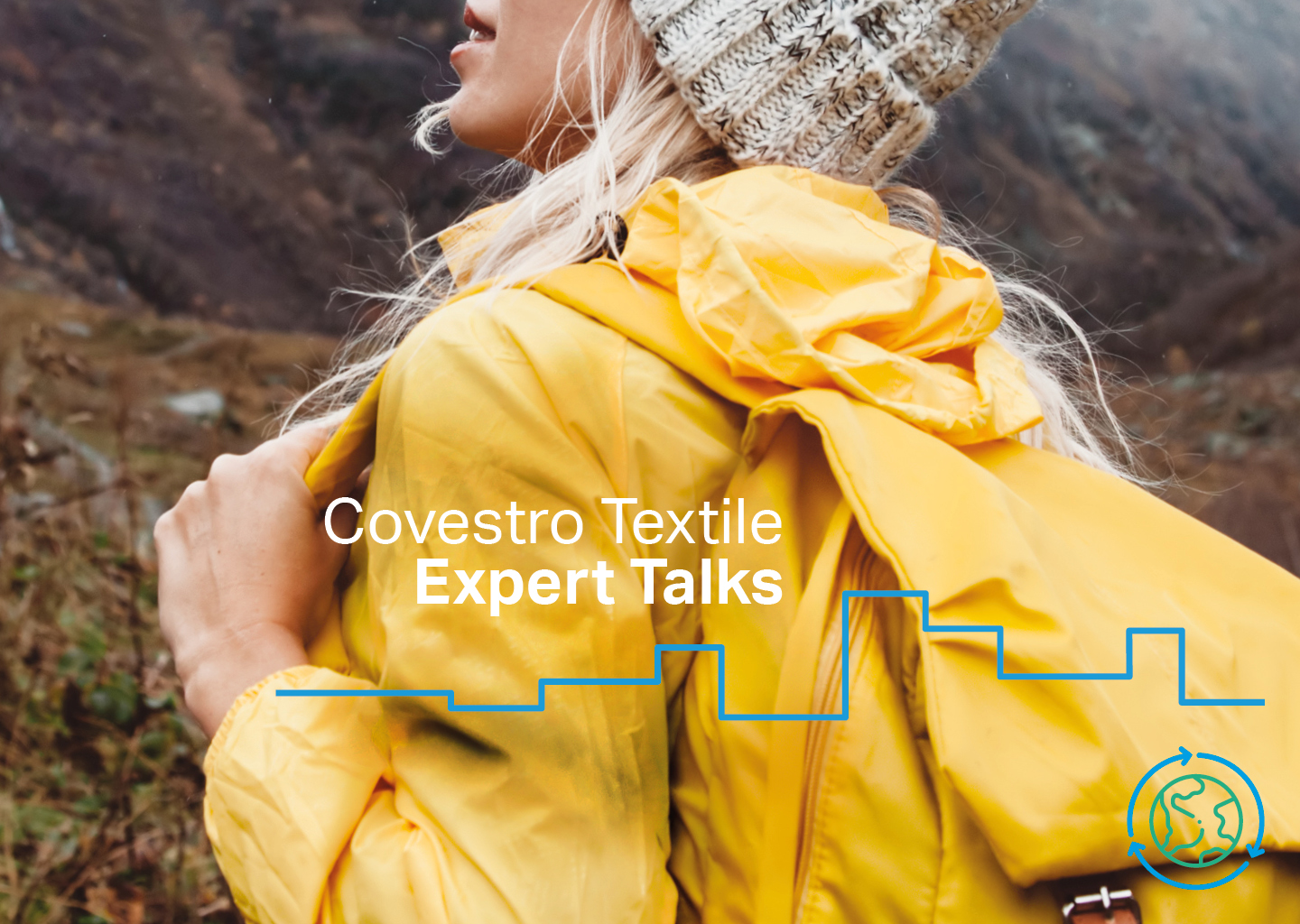 Thermoplastic polyurethane (TPU) bridges the gap between hard plastics and rubber. These soft and elastic films can be stretched when heated or melted and can be deformed under tensile load and remolded back to their original shape afterwards. Our Platilon® TPU films, Bayfol® and hotmelt films enable uncomplicated fabric lamination with easy processing, while helping to save weight and minimize volume, because of their high flexibility and low thickness.