Event
Electrifying the future with outstanding material solutions
Meet our experts virtually from 4th-15th of July!
Electrifying the future of E-Mobility with us
Covestro is recharged after a brilliant start at EVS Oslo, where we were able to share first-hand how our sustainable and innovative material solutions are supporting the future of E-mobility.
Thank you to everyone who connected with us during the event!
If you missed the opportunity to take a closer look at our polycarbonate solutions for chargers and battery packs, we're still here for you.
We're happy to provide valuable insight into the development of innovative material solutions and look forward to helping you finding the best material choice to bring your product idea to life. Whether you're focused on EV chargers, EVSE or battery packaging, we're here to help. Make a virtual appointment with our experts right now!
In addition, discover our first RE polycarbonates with very low carbon footprints for EV chargers and other EVSE equipment.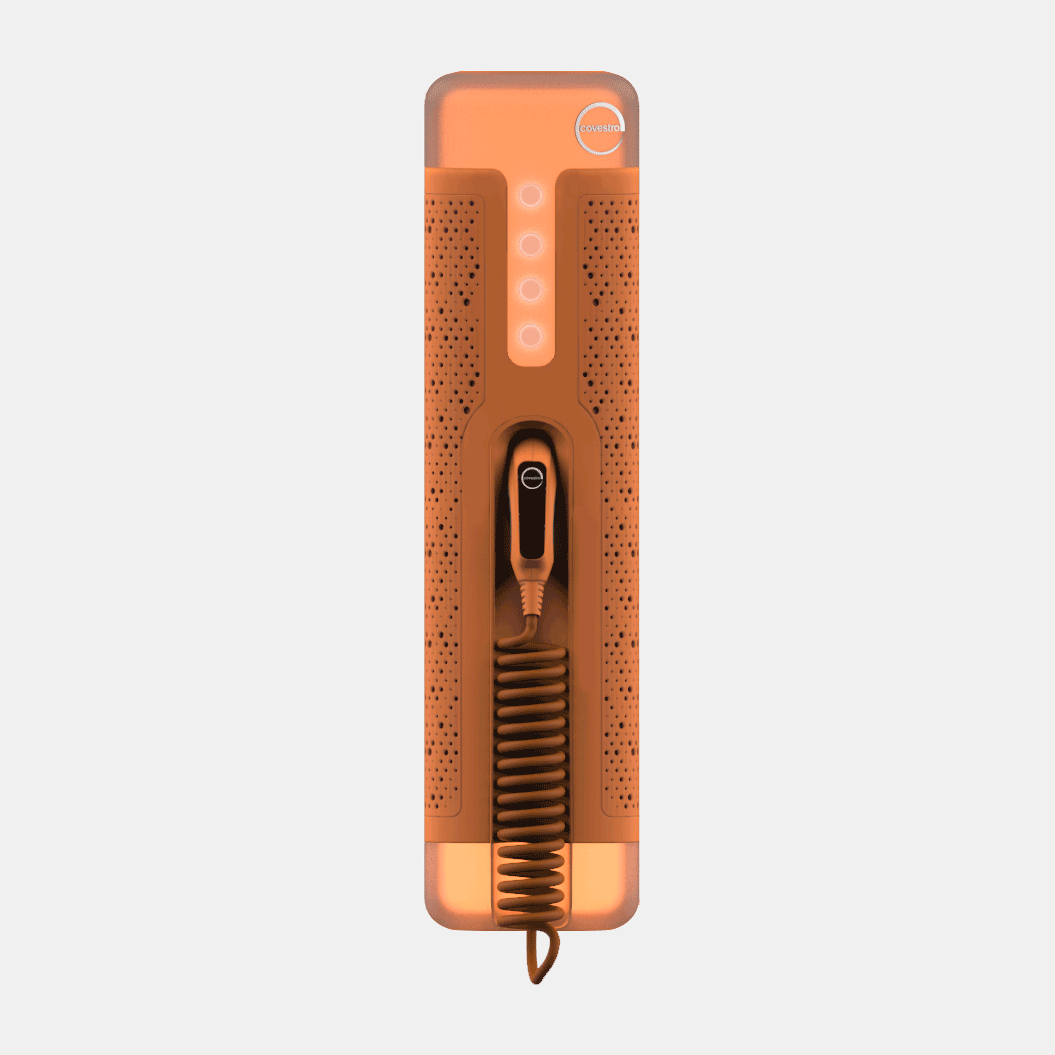 EV co-create with polycarbonate materials
Engineering plastics enable customers to create individual designs for electric vehicle (EV) charging stations while meeting global market requirements. Our strong, lightweight package of weatherproof
materials meets electrical insulation standards, making it ideal for both robust outdoor EV charging solutions and stylish wall box designs. As a true high-tech material, polycarbonate is not only robust,
breakproof, and lightweight, but it also offers a high degree of design freedom.