Safe use and handling of spray polyurethane systems
Covestro works with design professionals, building owners and contractors to formulate customized spray polyurethane foam systems for commercial and residential perimeter wall insulation, roof insulation and waterproofing applications. These energy-saving solutions have become an essential ingredient in many of today's green building initiatives.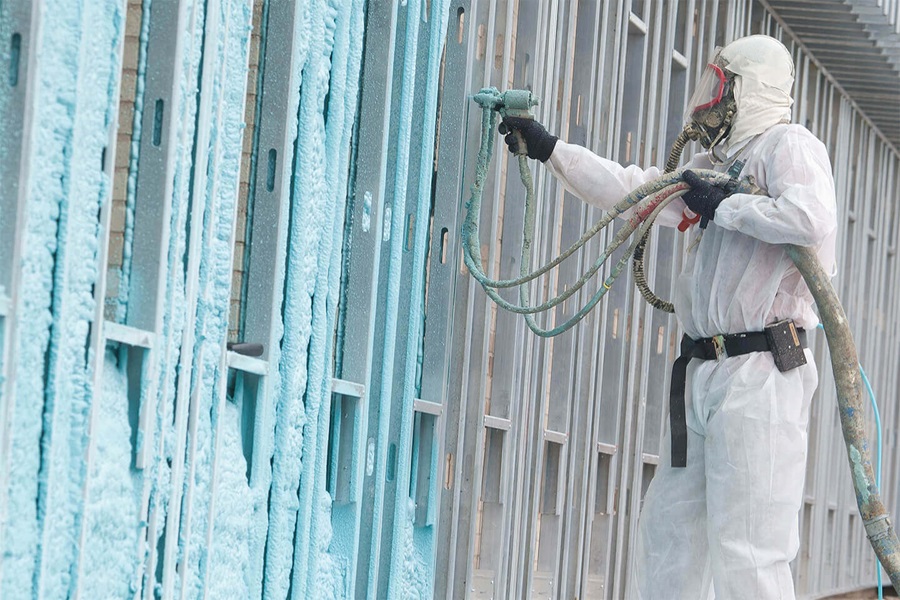 But energy efficiency reflects only one aspect of our comprehensive commitment to product stewardship and the principles of Responsible Care®. Covestro also works to continuously improve safe handling processes and reduce the environmental impact of our products, from development and manufacturing to transportation, storage, use and disposal or recycling.
SPF health and safety information program
Covestro offers a health and safety information program to help applicators understand the potential hazards of spray foam installation and implement best practices for the safe use and handling of spray polyurethane foam products. The program provides an introduction to A- and B-side components and information about the effects of overexposure, recommended personal protective equipment and work zone precautions, first aid measures, thermal decomposition hazards, spill cleanup, drum handling and disposal.
Safe handling literature
Covestro has also assembled a collection of safe handling literature and Safety Data Sheets for download. Site users can view literature descriptions and download these documents in electronic (PDF) format.
Click a link below to view related information resources: